With as many times as I have moved in the last 10 years, I have learned a thing or two about organization. One thing that I quickly learned was that I needed to come up with some good solutions for jewelry organization.
I teamed up with Shutterfly to share my 5 best tips for organizing jewelry on their website! I share how to organize rings, how to keep your jewelry where you will see it and actually wear it, how to organize bracelets, keeping the jewelry you wear most at an easy and accessible place, and how to make sure your necklaces aren't getting tangled up constantly!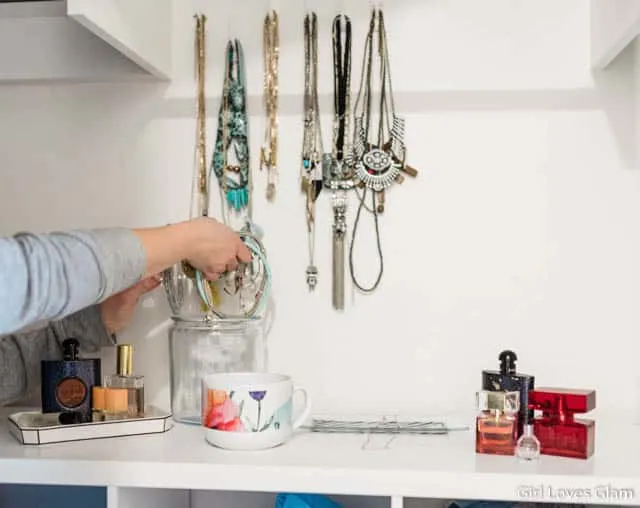 How to organize jewelry
You can learn all about how to organize your jewelry on the Shutterfly website! I would love to hear all of your jewelry organization tips!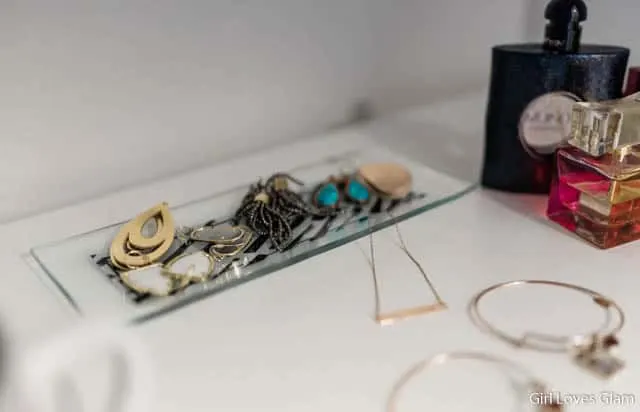 How do you keep your jewelry organized?