Breakfast can be rough. I wake up and I am not usually that hungry, but it is like this sudden wave of starvation that hits me and I know I need breakfast… NOW! That is when I find myself at a crossroads. Either I can turn to the sugary goodness we like to call cereal (that literally sings to my soul) or I can make a smart choice for my breakfast. I really do try to make the smart choice, but I have learned that I have to have a few healthy breakfast ideas before I even walk into the kitchen or else those crunch berries start playing tricks on my brain.
I came up with the perfect solution for those mornings… healthy breakfast stuffed peppers! They are all full of all of my favorite healthy breakfast items.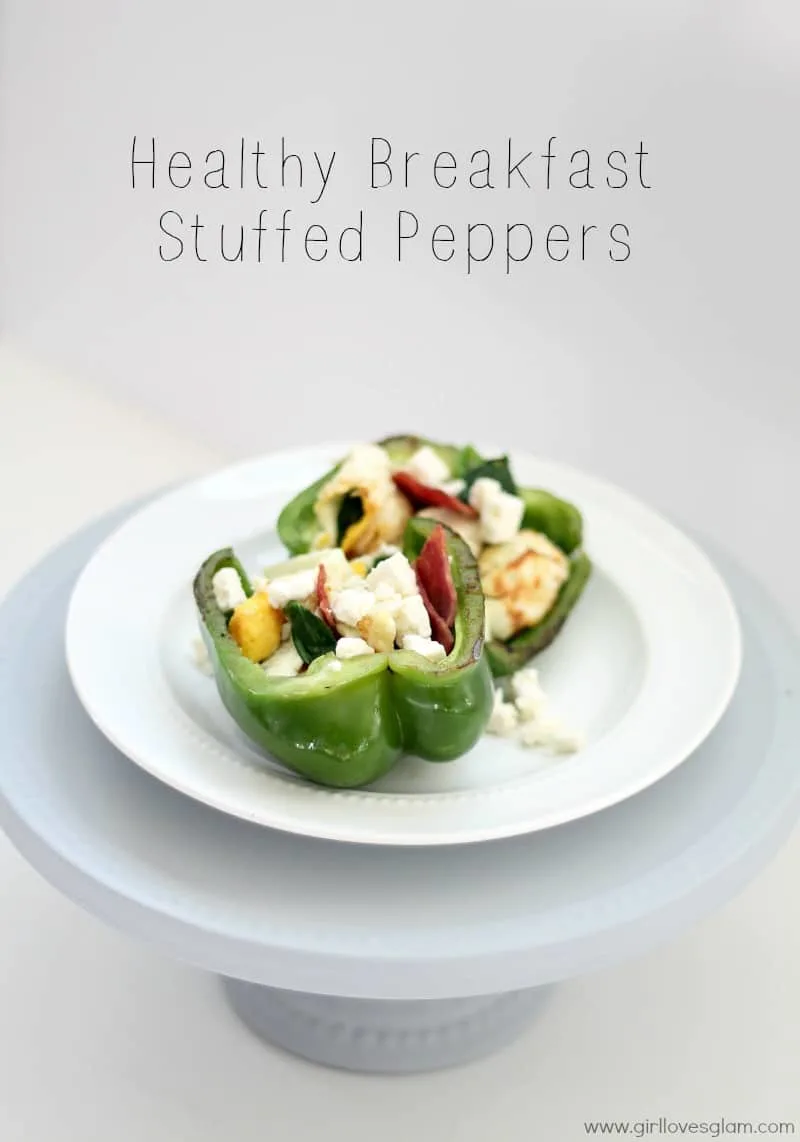 These breakfast stuffed peppers fill me up all morning. When I start my day with these peppers for breakfast, I don't find myself roaming in the kitchen looking for random snacks all morning. They can easily be adjusted for different diets such as Paleo or Whole 30 too.
Healthy Breakfast Stuffed Peppers
Author:
Ingredients
1 Bell Pepper hollowed and sliced in half
3 Egg Whites
1 Egg
1 Slice Turkey Bacon
1 Cup Spinach
1 Tbsp Feta Cheese
1 1/2 tsp Olive Oil
Instructions
Heat olive oil over medium heat in a pan.
Put bell pepper halves on the pan and let them grill on each side.
While peppers are cooking, scramble egg whites whole egg, and spinach together in a separate pan.
Once the eggs are cooked, cook turkey bacon in the pan.
Slice up turkey bacon and add it to the egg mixture.
Stuff peppers with the egg mixture and top with feta cheese.
You guys! Seriously, these stuffed peppers will change your breakfast life. They KILL it! Try adding ingredients you love to make the perfect combination for yourself. What would you include in your very on version of healthy breakfast stuffed peppers?