Making food for a Halloween party can be hard! Many of the options are too creepy or two time consuming. That is why I love the idea of making easy Halloween skewers that are quick to make and can be made in either a healthy or a non-healthy option!
These were a total hit at our Halloween party! I know they would be popular for both children and adults!
I am sharing these as part of the Cupcake Diaries Halloween Series, so be sure to scroll to the bottom of this post to see all of the other awesome Halloween recipes that have been shared, too!
To make your own, you need…
(affiliate links included)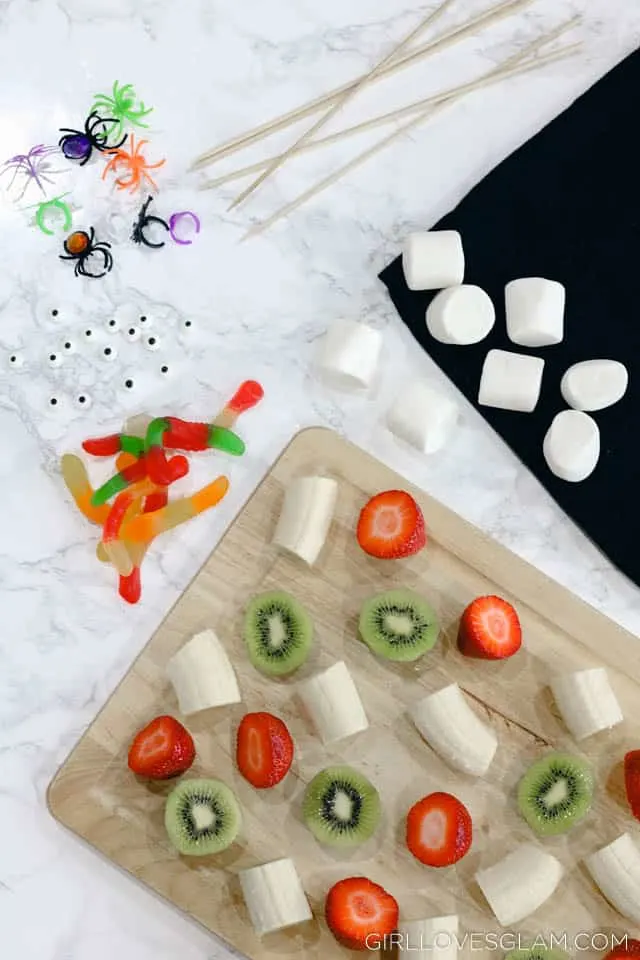 Fresh fruit (I used bananas, kiwi, and strawberries)
Marshmallows
Gummy worms
Halloween rings
Decorator frosting (Don't buy it from my link on here. Get the smallest size at Walmart for WAY cheaper. I just wanted to show you what it looks like!)
Ribbon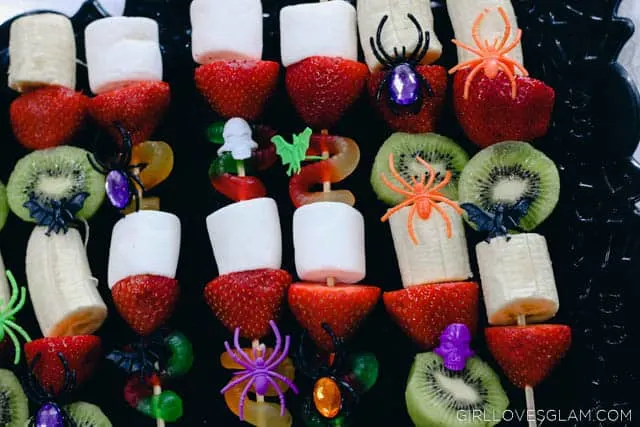 Start by putting the fruit and candy on your skewers. I made some with only fruit on them, some that mixed fruit and candy, and others that were just candy. After putting the food on the skewers, put the rings on the skewers by sliding the ring through the little slot on the back of the ring. I just love how much characters those little rings add to the skewers!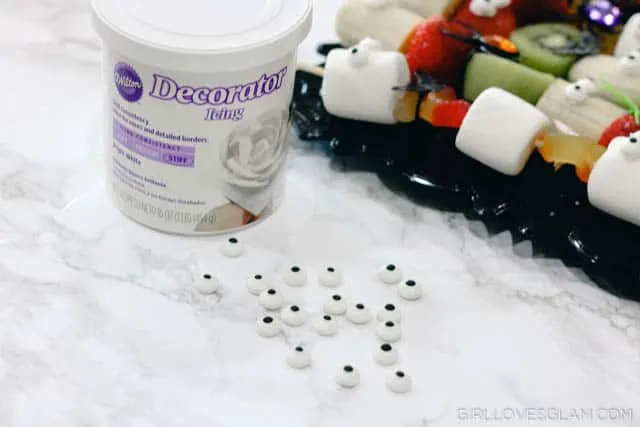 To make these even more festive, I wanted to add eyeballs! Use a little decorator icing like glue and stick the eyeballs onto the marshmallows, bananas, and strawberries.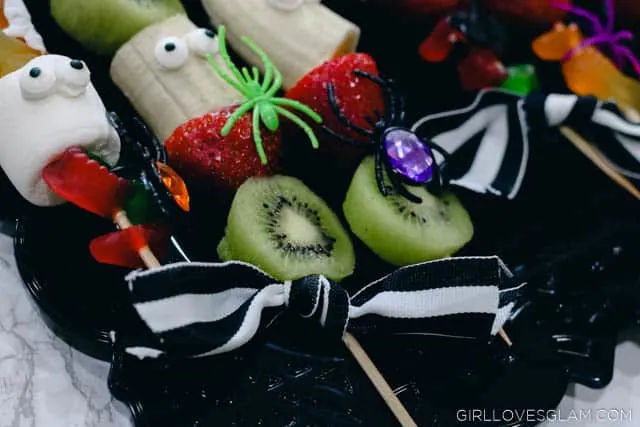 Finish them off by adding a ribbon to the bottom. I didn't add them to all of them, but I love that little added detail to the bottom.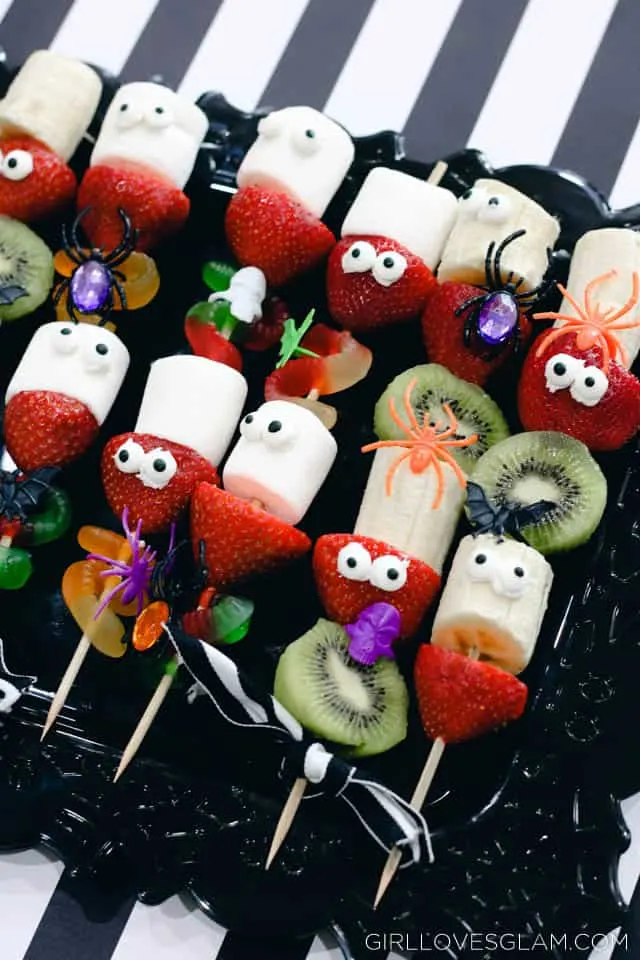 I am obsessed with how well these Halloween skewers turned out! I will definitely be making more of them as an annual Halloween tradition!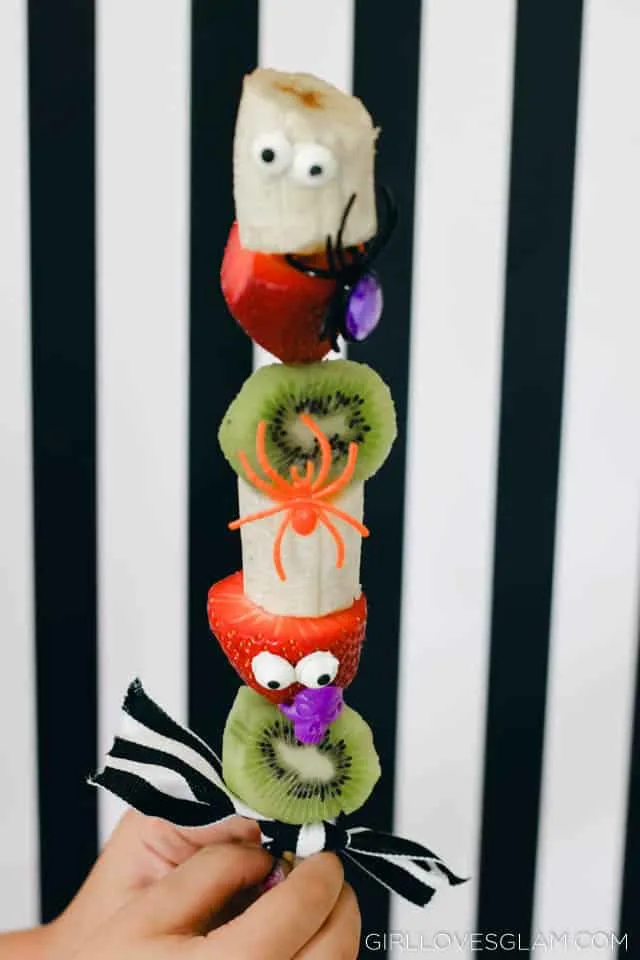 I love that we have a healthy Halloween skewer option.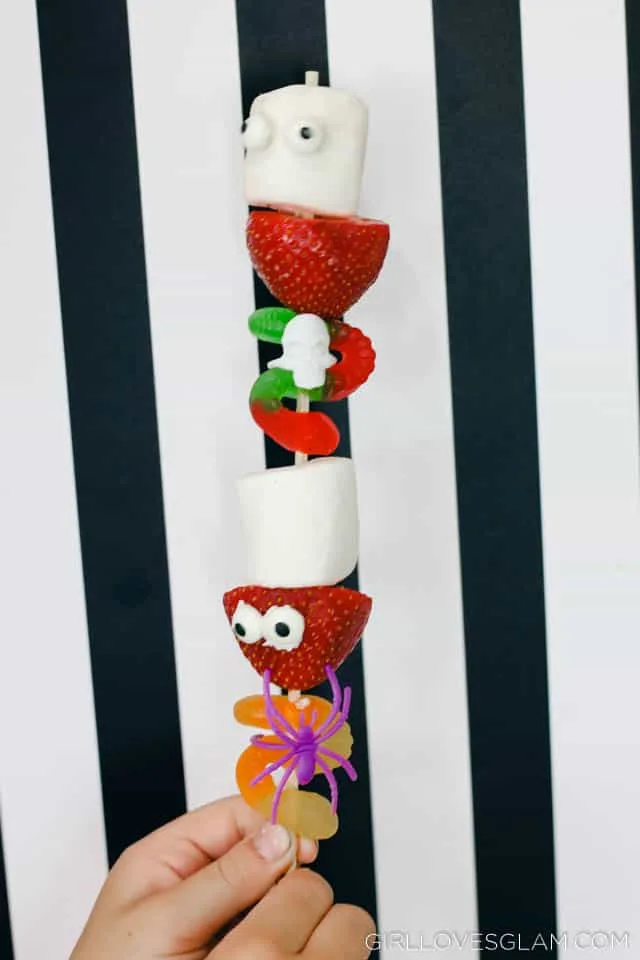 And a non-healthy Halloween candy skewer option as well! Your guests are sure to find one that will fit their taste buds.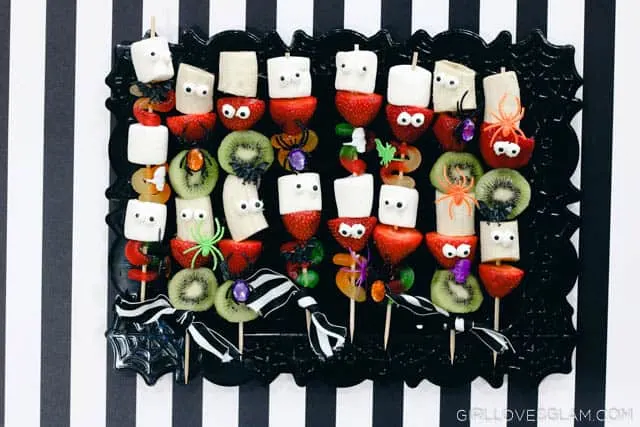 Don't forget to serve this spooky Black Light Lemonade, too!
Here are the other awesome Halloween recipes in the Cupcake Diaries series as well!