Hooray for the weekend! You know what that means? It is your favorite time of the week. Not because you can go on hot dates or sleep in, but because it isn't just any other Friday today. No!
It is FIVE SENSES FRIDAY of course!
You all know you have been waiting patiently…. Some impatiently for this week's episode. Well, wait no longer, because here is our big episode 8 debut!
Be sure to go check out Swagger Boutique if you are local to the Idaho Falls area. It is off of 17th street, right across from the mall, in the same shopping center as Pier 1. If you AREN'T local, then check her out on Facebook and Instagram to shop from there and get in on some awesome deals! Big thanks to Shantell for letting us take over her store to film and for hooking us up with our new favorite clothes! Speaking of clothes… How about we look into our outfits a little further….
…and ghetto backdrop a little further…. AND our interesting poses a little further….
We had to take our photos in front of a garage door because the wind was SO bad here in the Gem State! And well, when you are standing in front of a garage door, you don't feel overly inspired to model, so here is what we got…
First up! Sadie Jane!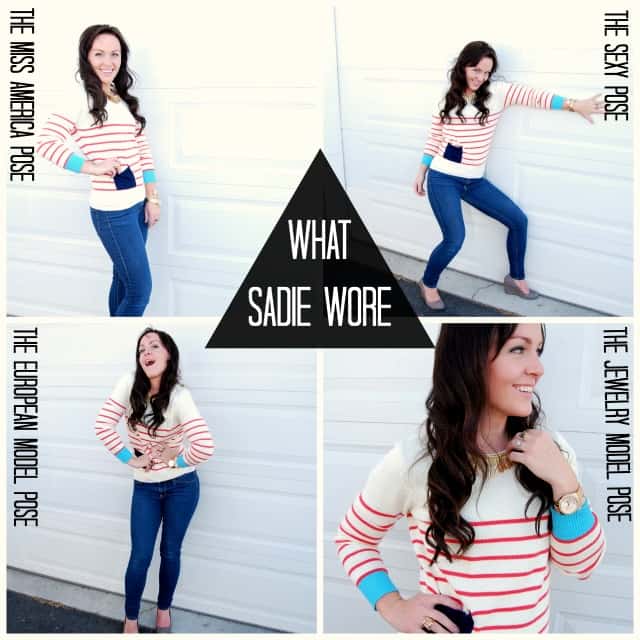 Sweater: Swagger Boutique | Jeans: Forever 21 | Shoes: Blowfish | Necklace: I Shine Accessories | Watch: Betsey Johnson | Ring: Apple of My Eye Jewelry
Now to pick on McKenzie…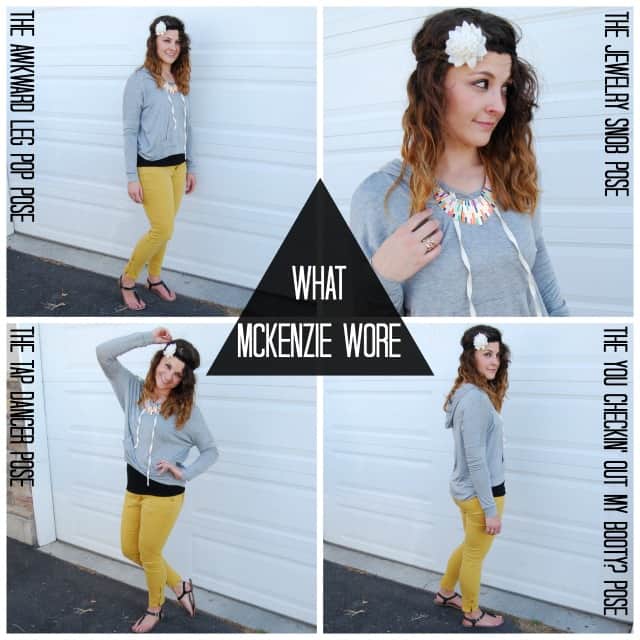 Hooded top: Swagger Boutique | Undershirt: DownEast Basics | Jeans: Kohl's | Sandals: Target | Headband: Handmade | Necklace: Jewelry wholesaler
Don't forget to subscribe to our YouTube channel HERE!
Happy Friday! See ya in two weeks!