Faux Leather Leggings are one of the biggest trends this fall. They can go with almost anything and feel like you are wearing nearly nothing on your legs. I love that they can be dressed up, or down too. I created three looks for my faux leather leggings. They are Boho Grunge, Classic Date Night, and Hipster Chic.
Boho Grunge: I wanted to create something that was easy going like a classic boho look, but wanted to bring a little rocker grunge into the picture too. I love the idea of mixing multiple styles to create your own personal style.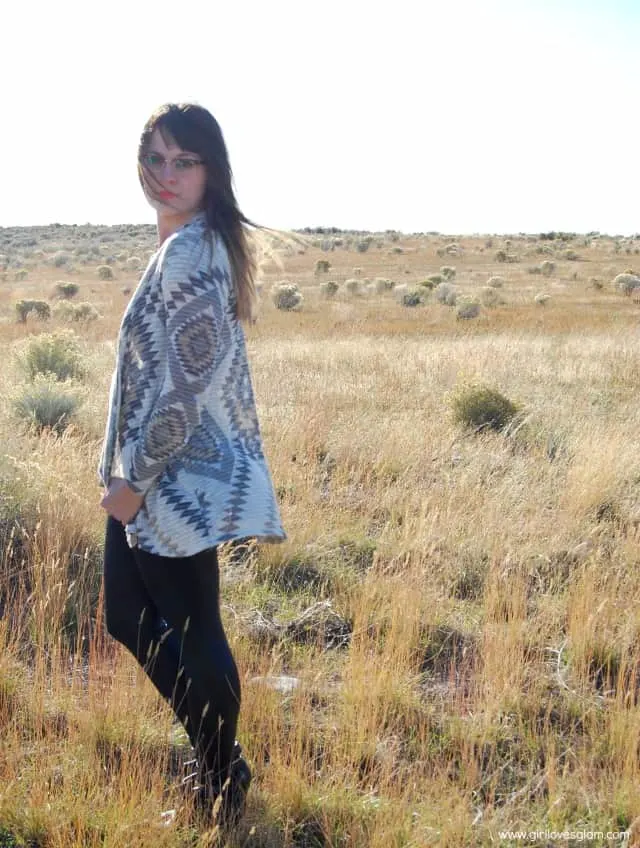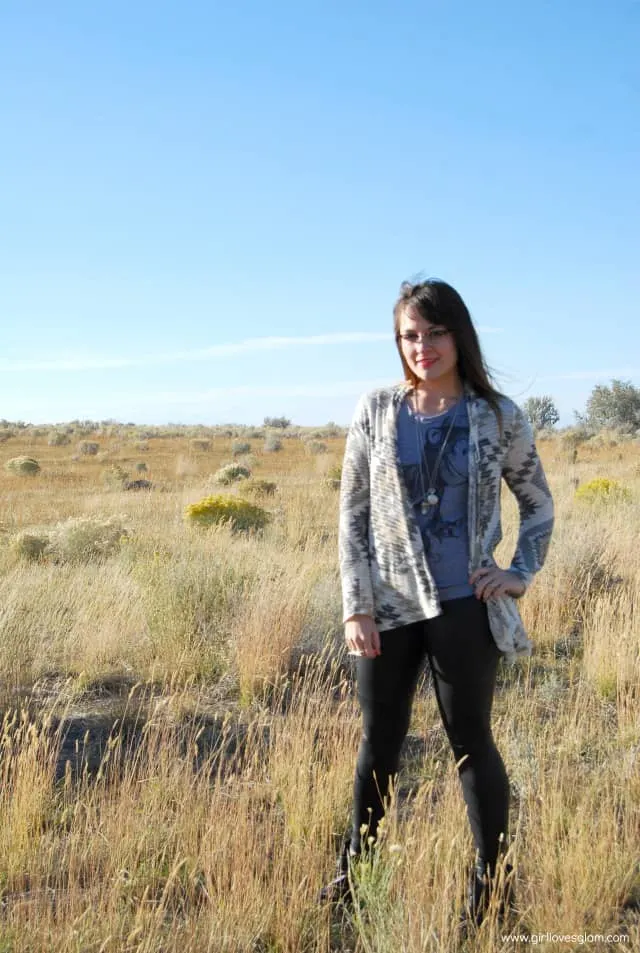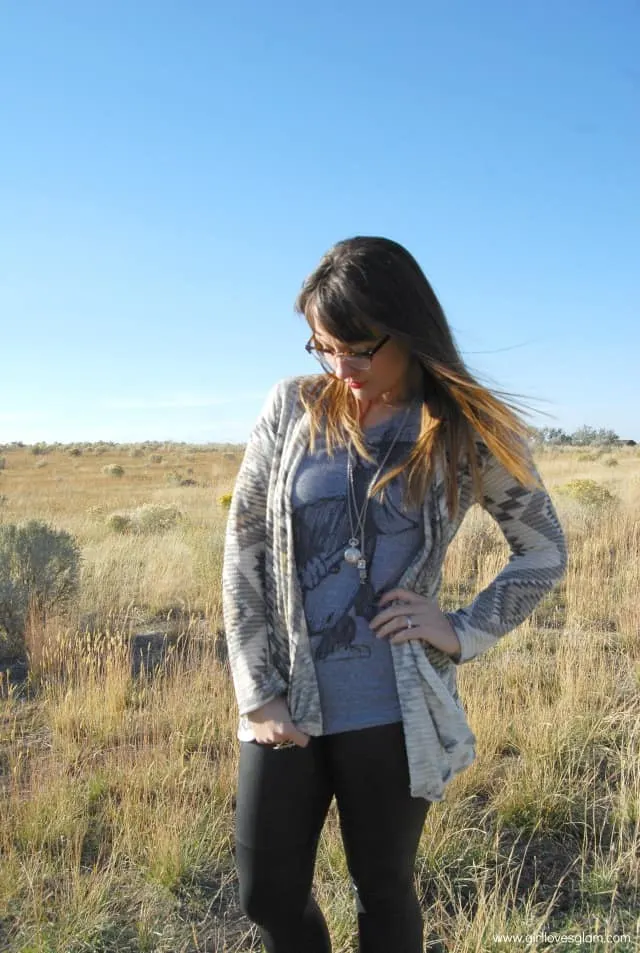 Aztec Print Cardigan: c/o Recycled Design | Monkey Tee: c/o PicMonkey | Faux Leather Leggings: Sears | Necklaces and Ring: Craft Show | Ankle Boots: Steve Madden
Classic Date Night: Every girl needs that one hot little number that they feel comfortable and confident in for date night. This is especially the case for married women. By wearing a top with some animal print with the faux leather leggings, you will be reminding your husband just what made him attracted to you in the first place.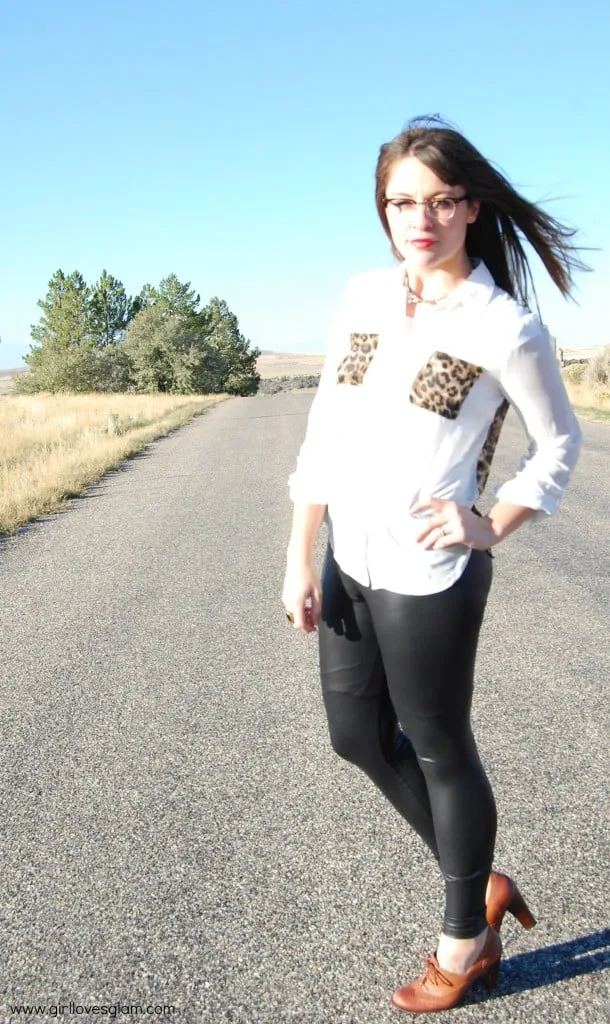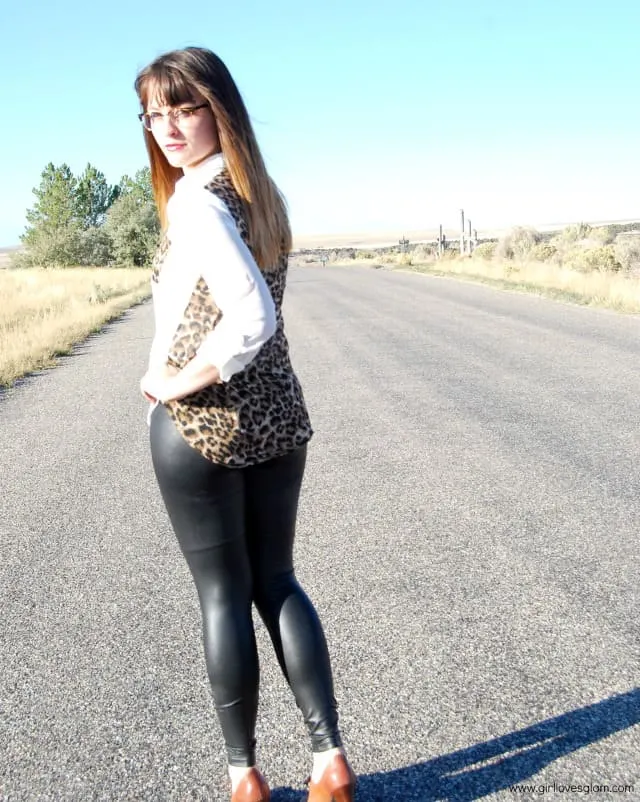 Cheetah Print top: c/o Recycled Design | Leather Leggings: Sears | Shoes: Recessionista | Necklace: Apple of My Eye Jewelry
Hipster Chic: I love throwing a little funk into my wardrobe. Putting pops of colors that don't normally go together and mixing prints and textures makes an outfit interesting and unique!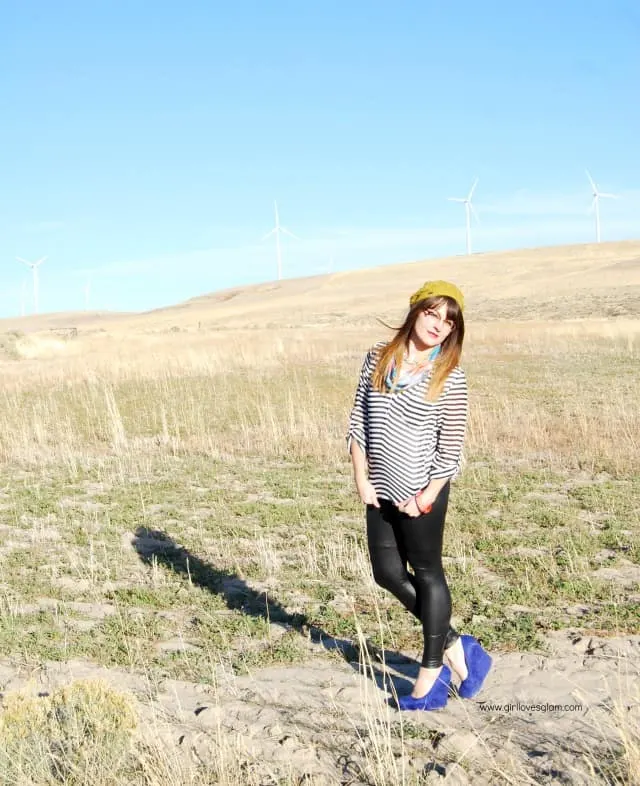 Shirt: c/o White Plum Boutique | Scarf: Littlest Pretty Things | Faux Leather Leggings: Sears | Beanie: Urban Outfitters | Bracelet: DownEast | Shoes: Payless
Do you own faux leather leggings yet? What do you pair them with?