It is time to really kick things off with this fun partnership with Evolur Baby with a bang! If you haven't had a chance to go and check out the collections from Evolur Baby, I will tell you a little more about them. Evolur Baby has furniture that is perfect for any nursery, but it is designed to grow up with the child into adulthood. Not only can the cribs be converted as they grow, but the furniture can easily transition throughout their lives as well. It is pretty amazing!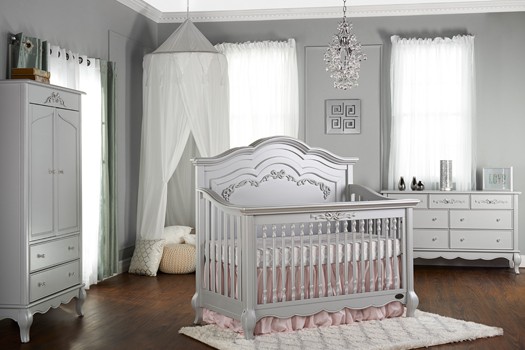 When you are in the market for nursery furniture, I highly recommend looking into Evolur Baby and finding the collection that fits your style! You won't just be buying nursery furniture, you will be investing in furniture that will last throughout your child's life.
Evolur Baby has a really exciting giveaway happening right now! You can enter to win a FREE Aurora 5-in-1 Convertible Crib! The giveaway is open from Dec. 15-Jan. 15, with the winner being announced on Jan. 20th. To enter, just follow THIS LINK. It is super easy to enter! Good luck!