This is a sponsored post written by me on behalf of Toys"R"Us . All opinions are 100% mine.
Can you even believe that the holiday shopping has officially begun? Black Friday has come and gone and Cyber Week is officially here to play!
One of my most fond holiday memories as a child was getting the Toys"R"Us holiday catalog. I would read over it time and time again, with my pen in hand. As I saw things I loved, I would circle them. By the time Christmas came around, nearly everything in the catalog was circled because I would find new treasures to circle each time I looked over those blessed pages.
I love watching as my daughter can Get Inspired and experiences that same magic as she looks through the Great Big Toys"R"Us Book of Awesome herself!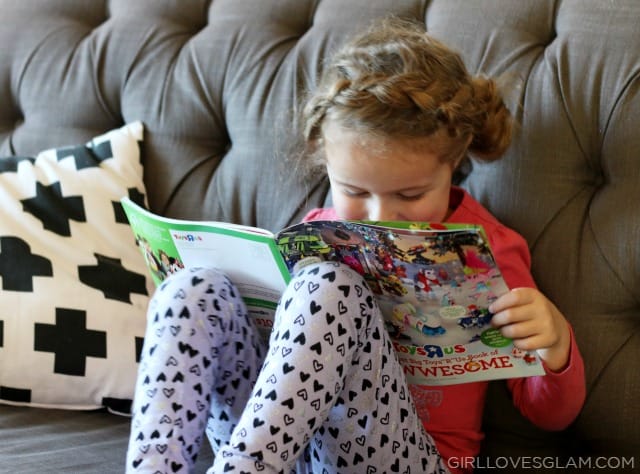 The same excitement over each and every page is just like I was at her age. She wanted to let me know every little thing that she loved, just like I did with my mom. The main thing that has definitely changed since I was little is how much technology has advanced! Instead of taking a pen and circling each thing she wants, she just grabs a phone or tablet and gets to create her wish list with it!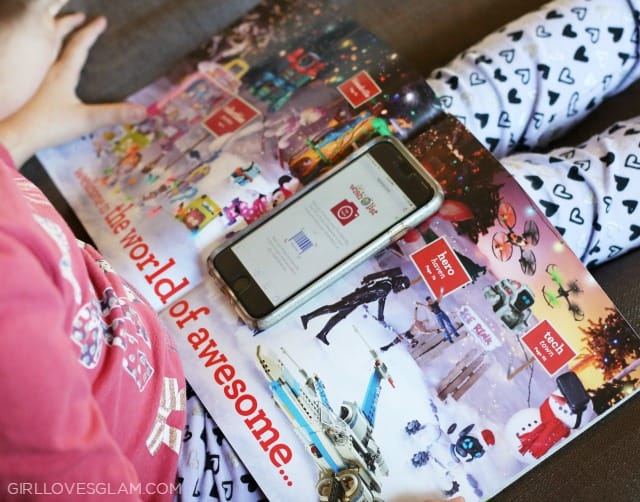 Toys"R"Us has an awesome 2D scanner that allows you to take a picture of an item in the Big Book and it will pull up the listing of that item on their website! You can add that item to your child's online Wish List from there. Mind blown!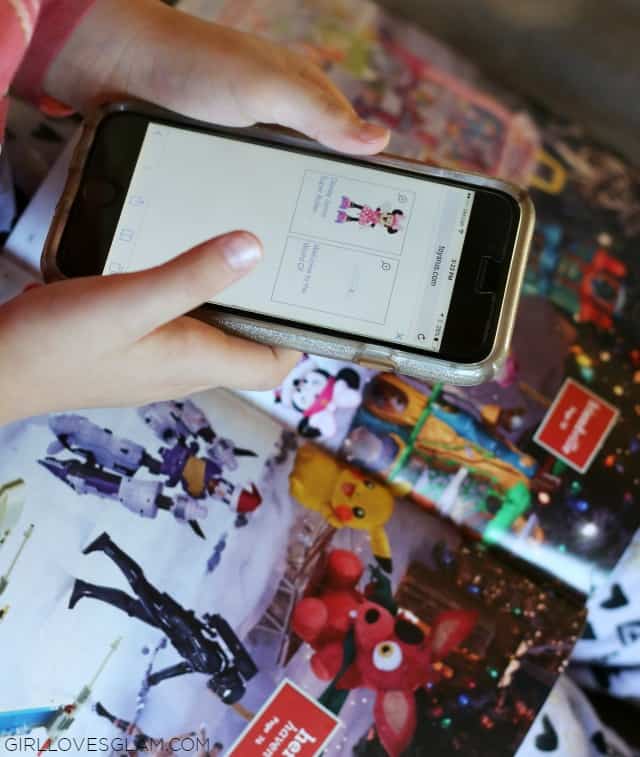 We now have ourselves a long Wish List of goodies because of the 2D scanner option and I love it! Now I can go online and see exactly what my daughter wants for Christmas and I can share that list with family members asking me what they should get her for Christmas.
It is time to celebrate! The Big Book is Here! Let your kids create your Wish List and make your holiday shopping easier while they are at it! It is the perfect tool to get you all prepped and ready for your holiday shopping, especially during Cyber Week!