You have now learned about washing curly hair properly and your curls feel great. Now what? Once the shampoo process ends, many people get lost over what to do next when it comes to curly hair. I don't blame anyone for feeling lost at this point. There are so many products to choose from and techniques to try. It can feel very overwhelming! I hope by sharing of what products we use and what we do after washing curly hair, it can help you have a less stressful curly haircare process at your house!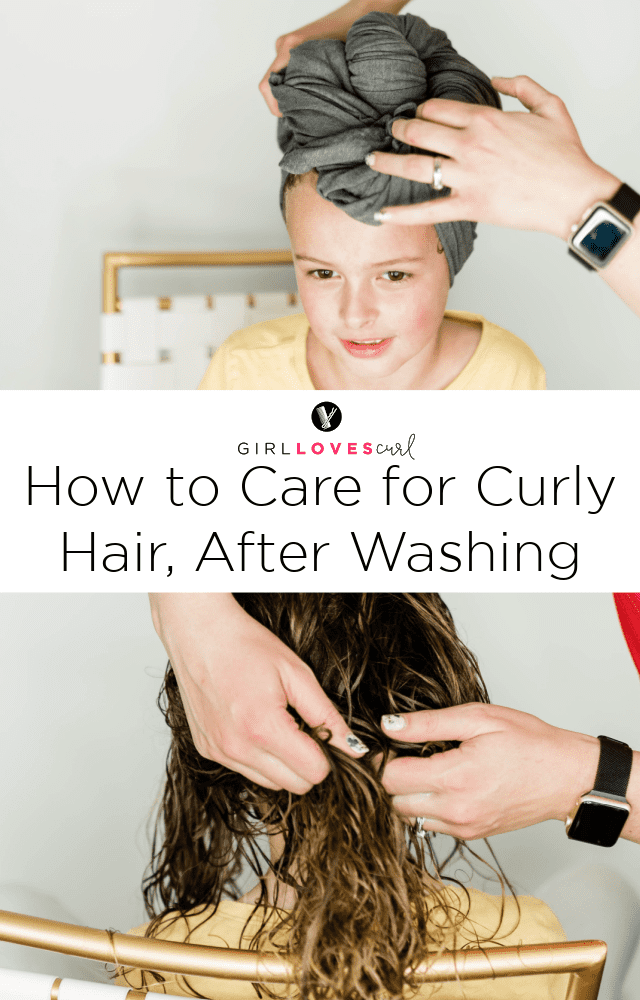 Curly Hair Products Video
The Curly Hair Products After Wash video gives a brief overview of this lesson of Girl Loves Curl. It gives some great visuals of how to apply specific products but doesn't have all of the information that you will want for this lesson. Be sure that after watching the video, you read the entire lesson as well!
Towel for Curly Hair
When you finish washing curly hair, it is best to use a towel made of jersey knit material. The jersey knit towels we use at our house are just pieces of jersey knit fabric we had cut at Walmart. If you don't want to go to the effort of getting jersey material, you can even use an old t-shirt. Jersey knit is best is because terry cloth towels can rough up the cuticle of the hair, causing extra frizz. Terry cloth isn't made of as textured fibers and it allows the curls to stay more intact.
I prefer to wrap the jersey knit towel around the head and let it sit for a while before applying product. There isn't a specific timeframe to this, just when you are ready to work on the hair. Just keeping the hair in a jersey knit towel until you are ready to move forward will protect the curls the best. We typically put the towel on by turning the head upside down and wrapping the towel around the head. We twist the end together and wrap it around in a knot type shape.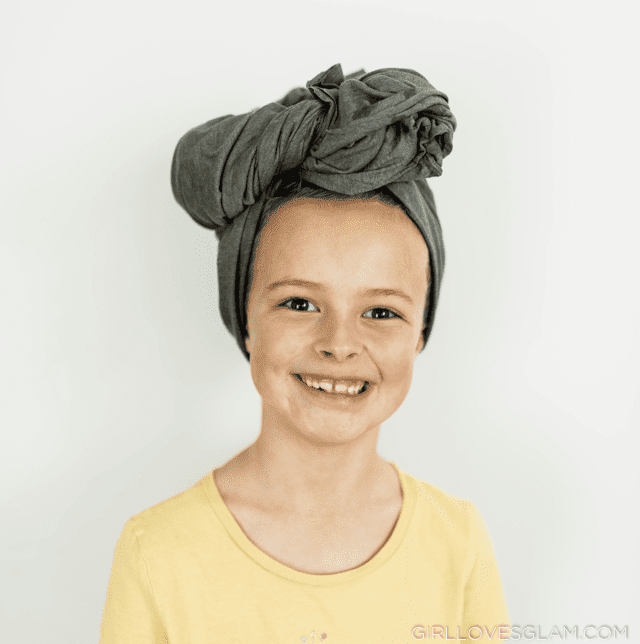 Products to Use After Washing Curly Hair
There is a huge variety of products specifically designed for curly hair available in all price points. While I have favorite products of my own I have found by testing them on the different curls in my own home, I don't want to say there are only a handful of products that I would recommend. Every head of hair is so different! Rather than giving you specific products to try, I want to educate you on what to look for in a product so you can know what would be good or bad for your own curls.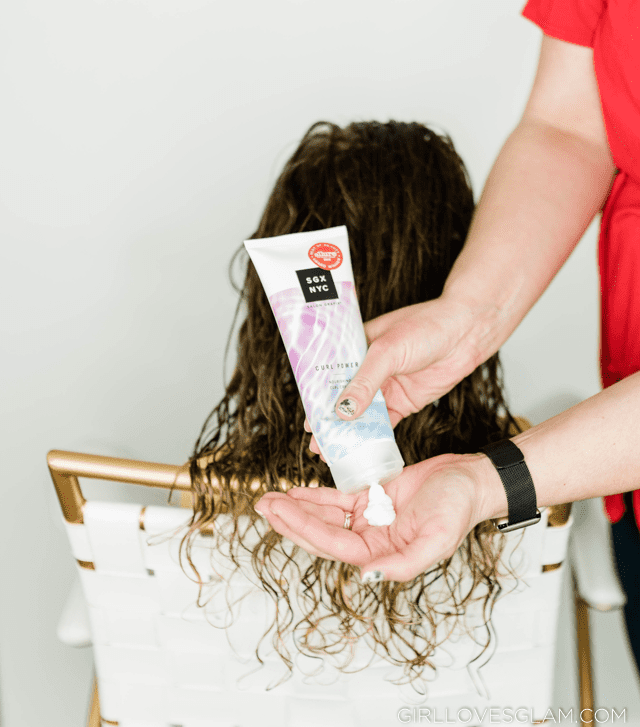 Curl Cream
Curl cream is a favorite for almost all curls! This cream is applied when the hair is wet. When you apply styling products to wet hair, it allows the moisture to "lock in" a bit more than if you applied them later on. Curl creams add a soft hold to the curls, without making them crunchy. While they don't typically aid the curls into being any curlier, curl creams are a great way to help keep frizz down, define curls, and add moisture. We always apply curl cream first in the hair, after washing it. We have tried several kinds but our current favorites are SGX NYC Curl Power and Hairitage Ahead of the Curl.
Gel for Curly Hair
To create more curl and help the curls hold a bit better, gels do just the trick! Gel can get a really bad reputation because people immediately think a crunchy curl is the only thing a gel creates. This isn't true! After putting in curl cream, apply the gel to the curls by scrunching it into the ends of the curls and work your way up. This does a few things. It really helps hold in the moisture, it defines the curls even more, and helps the curls to hold better. If the hair isn't really wet when you are applying it, you may want to apply it and scrunch it with your jersey knit towel in your hands; this will prevent it from sticking to your hands. If the hair is still pretty wet, you shouldn't really have to worry about this issue. After applying the gel, be sure to wash your hands to prevent them from being too sticky while working with the curls.
We have tried out several gels and most of them seem to function about the same. One that we use a lot is the Aussie Instant Freeze Gel.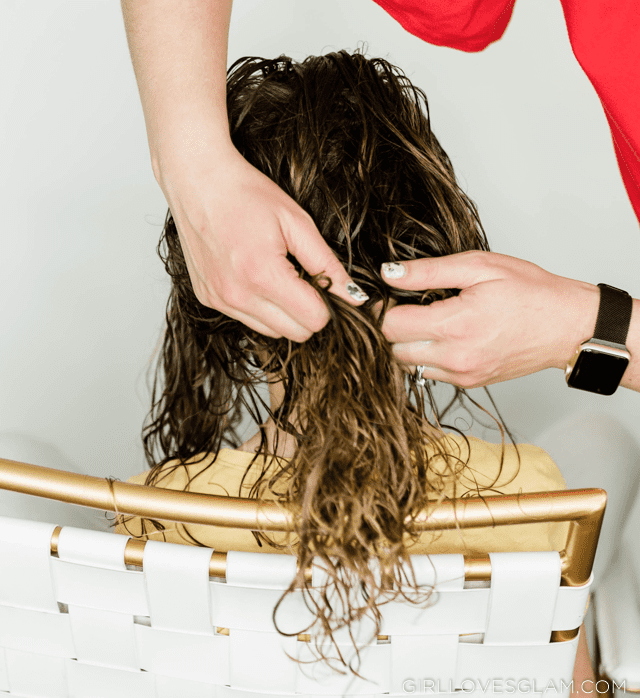 Making Curls Soft After Using Gel
Once the curls have mostly dried, you can determine if they feel too crunchy or not. If you have crunchy curls you want to get rid of, simply apply serum to your hands and gently break up the scrunched curls. You can scrunch the curls in your hands with serum, or use a wet towel or wet jersey knit material to break them apart and get rid of the crunchy feeling.
Serum is also great on wet hair. If you aren't using a gel and are going for a softer curl look, apply serum to the hair after the curl cream. It adds shine and yes, moisture!
Rewetting Curly Hair
When rewetting the curls, spray conditioners are the best way to go! They can also be called moisture sprays, or hair milk. Rather than using water to wet it down entirely, using a spray conditioner in addition to a spray bottle of water will help keep the frizz down and keep the curls hydrated.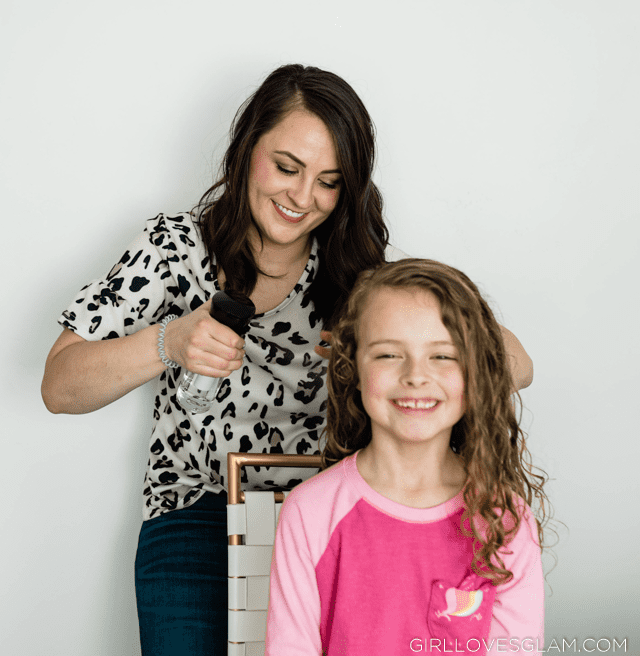 Before styling curly hair, you want to make sure you aren't going to create more frizz. One of the best ways of combatting that is by rewetting the curls. Whether you are styling the hair right after washing or you are styling it on a non wash day, rewetting the curls is a good way to keep the frizz down and help the curls look fresh.
Curly Hair on Babies
Baby curls are treated a little bit differently. Because baby hair is so fine, using something heavy on it wouldn't do it any good. Those tiny curls still need moisture, so the best thing is to put lotion in their hair when you are applying lotion to their skin. If you are looking for something with a bit more hold, petroleum jelly works wonders on baby hair! When babies start to show curls in their hair, many times it can be what people refer to as "baby curls". Those are sweet little curls that once cut off, most likely won't return. This isn't technically natural curl but those curls can still be treated the same, just in case they do end up being natural curls that last a lifetime. Lotion is only adding moisture to the hair and it won't do any damage to hair.
Preparing the Curls to Air Dry
At our house, we let both of my girls air dry their hair. Their curls are happy just the way they are, with some product. I highly recommend avoiding the additional heat from a blow dryer. However, sometimes it can't be avoided or you just want the curls to be even more curly. That is just fine! We will be discussing how I dry my curly hair next week. But for now, let's discuss air drying. When you let curls air dry, make sure you part the hair where you are going to want it, while the hair is still wet. One thing to keep in mind is curly hair doesn't normally have an incredibly straight part because you don't want to break apart curls that have already connected themselves to each other. When you are moving the hair around to where you want it to dry, try moving entire curls at a time, rather than just sections of the hair.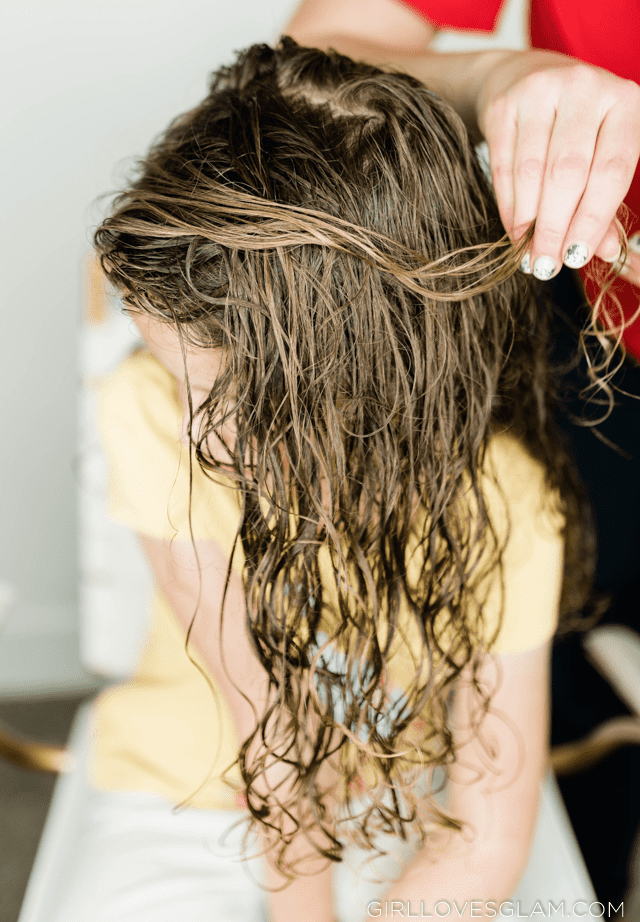 This rule goes out the window when it comes to styling the hair. When you are letting the hair air dry, it is best to just let it dry in whole curl pieces.
Girl Loves Curl
I can't wait for you to try out these products and methods on your curls! Our next lesson will be on blow drying curls and you definitely will not want to miss it!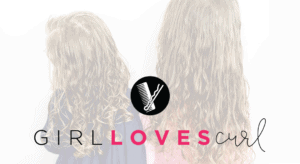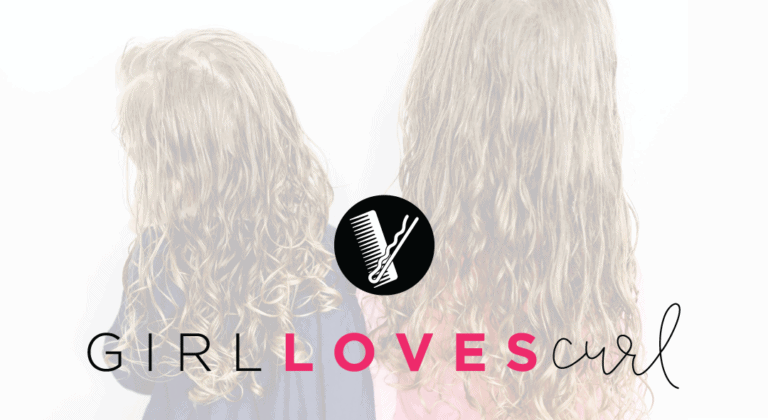 If you missed the previous two lessons, or haven't subscribed to the free Girl Loves Curl course, sign up to get the lessons sent straight to your inbox!