Don't let Santa or your friends go hungry with sugar cravings this holiday season! I am a lover of mint chocolate, but my problem is that I don't like chocolate chips. I have to find other ways to enjoy mint chocolate goodness besides that traditional mint chocolate chip ice cream or something. One thing I absolutely love are thin mint cookies. They just speak to my very mint chocolate loving soul. Sometimes I want a soft cookie though, and those thin mints just don't have anything soft about them!
I decided to take matters into my own hands and make my own version of thin mint chocolate cookies that are CHEWY!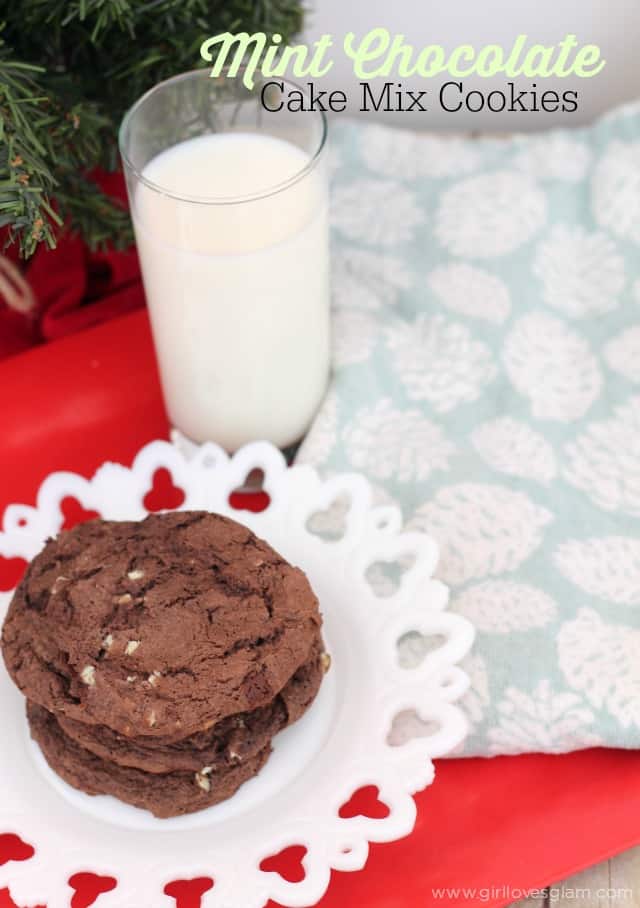 Since we are all friends around here, I am going to confess something to you… I ate 6 of these in one day! Yep, SIX! It was basically all I ate that day, with the exception of a couple of clementine oranges. It's all about moderation, right?
Besides the fact that these cookies are absolutely delicious, want to know the greatest part of all? They are CRAZY easy to make! They are made with cake mix!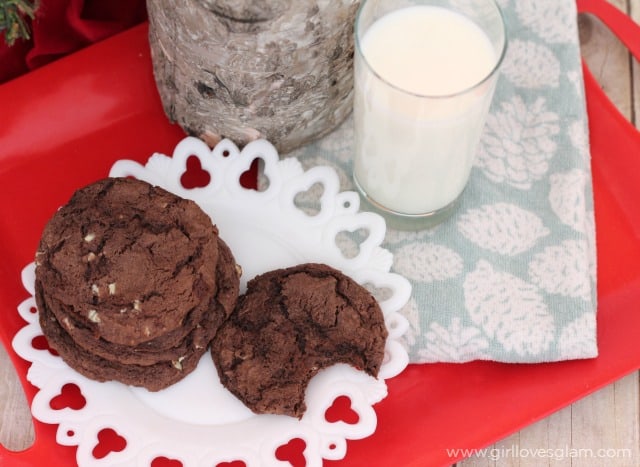 Chewy Thin Mint Chocolate Cookies
Author:
Prep time:
Cook time:
Total time:
Ingredients
1 Box Betty Crocker Super Moist Fudge Cake Mix
2 eggs
1 cube of soft margarine
1 cup Andes Mint baking chips
Instructions
Mix together all ingredients until smooth. Scoop onto a greased baking sheet. Bake at 350 degrees for 11 minutes.
I will be taking these lovelies to a cookie exchange this week and I can't wait to let other people try them too! Cause let's be honest, it was just my little family who got to enjoy this entire batch of cookies this time. They are just too good!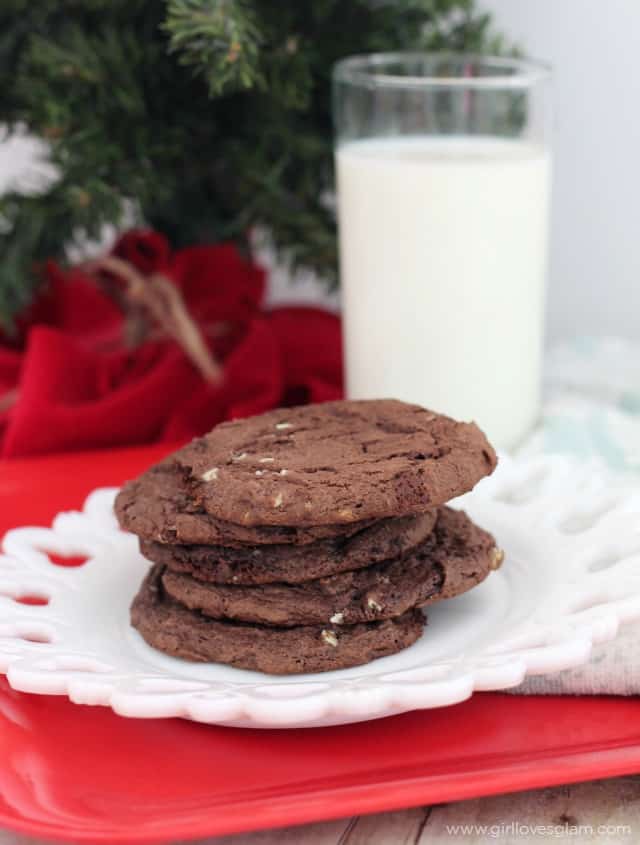 What is your favorite holiday treat?