This is a sponsored post written by me on behalf of BROOKSIDE Chocolate . All opinions are 100% mine.
A few weeks ago, I had an idea. It seemed like a good idea and a crazy idea. I wanted to throw a surprise baby shower! This wasn't going to be just any surprise baby shower though, I wanted it to be a surprise VIRTUAL baby shower! The friend who I threw the party for is also a blogger. She and I have some really close blogging friends who live far away and I wanted them to be involved in the baby shower somehow.
I send them a text asking if they thought this idea was a good one, and they were all really excited about it! I had them send the gifts to my mom's house, or send me the money so I could pick up a gift card and I wrapped the gifts as they came. I told Holly that we were having a girls' night while I was visiting my parents. I had connected my computer with the large TV so that we would be able to see everyone who would be tuning in and they could see us on the webcam.
Because I wasn't going to be hosting a lot of people at my house, I didn't want to go completely overboard on the decorations and food, but I did want to have some snacks and decor so that Holly would feel like this was a real baby shower. I got a simple banner and balloons and that was all I did for the decor. For the treats, I used a selection of Brookside Chocolates. Holly's favorite snack is Brookside Chocolates. Why not please the mom to be with a variety of her favorite snack?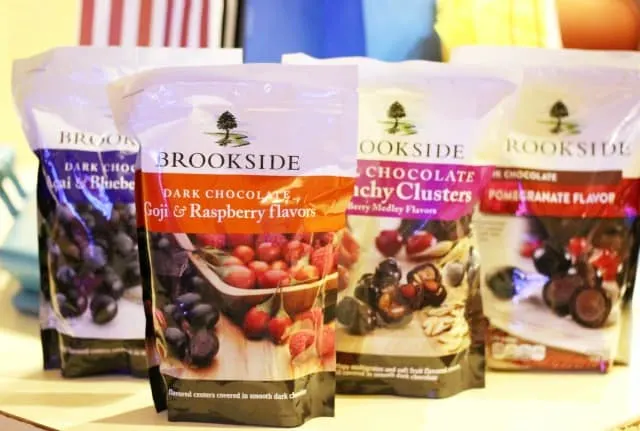 I was really excited to be able to try all of the different flavors and for my two "real" guests to try them too. They were a huge hit! The virtual guests were totally jealous of our chocolate stash.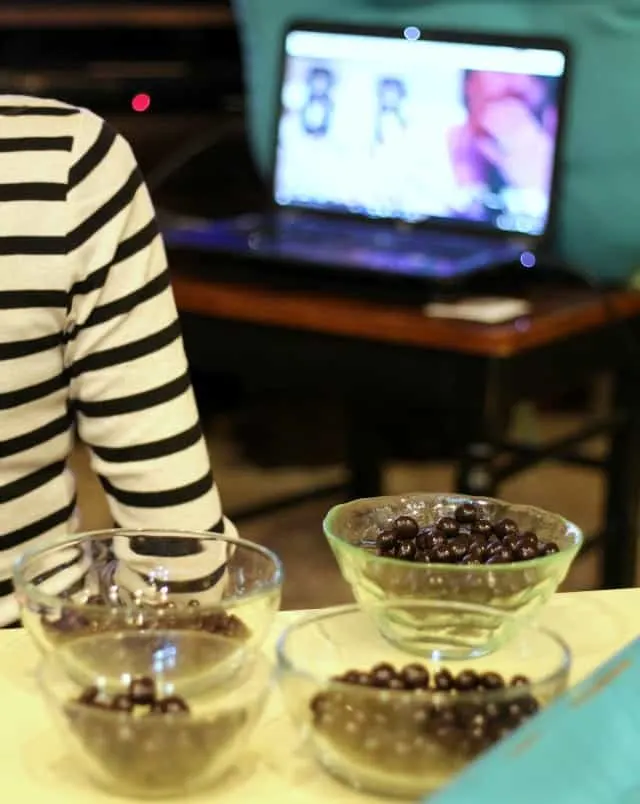 Do you love Brookside Chocolate as much as I do? If you didn't already love them enough, the recently released a hilarious video where they respond to real customer questions and suggestions. There was one customer who suggested that Brookside Chocolate came in larger bags. Brookside Chocolate responded by creating a 100 lb bag of Brookside Chocolates and delivering it to the customer!
What would you do if you won 100 lbs of Brookside Chocolate? Brookside Chocolate just announced that they have a contest for 100 lbs of assorted Brookside Chocolate flavors! Your dream of 100 lbs of chocolate might just come true! You can enter the contest for 100 lbs. of BROOKSIDE beginning 10/26. The contest will run for 3 weeks and Brookside Chocolate will be giving away 100 lbs of Brookside Chocolate to 15 fans! There will also be winners of 2 lb bags every weekday too! You can enter through their microsite linked above or via social media. If you win, I want to hear about it!
No matter what type of entertaining you are doing this holiday season, Brookside Chocolate is the way to go! The variety I got was a huge hit at the virtual baby shower and each guest even got to leave with a bag of chocolate to take home and share with their families. The virtual baby shower ended up being a fun success! Next time you have a crazy idea, try it out! It might just come together nicely!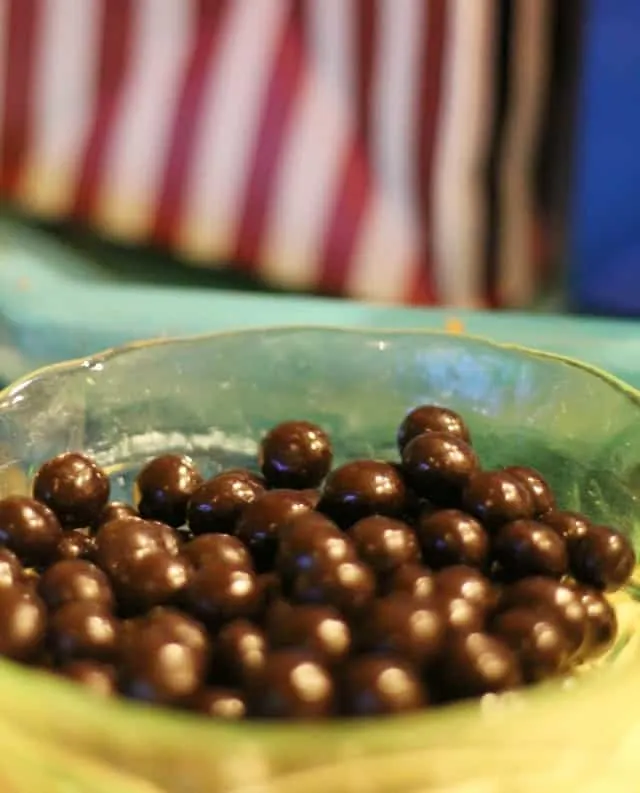 There isn't a better way that I can think of to share my Brookside Chocolate than to share it with friends that I love in an evening of fun. How would you share Brookside Chocolate?