This post contains affiliate links.
I have fallen in love with several beauty products and tools over my lifetime. I get asked all of the time what products and tools I suggest that people should ask for as gifts and I thought this would be the perfect opportunity to share my top ten products that I think would be great for ANYONE who loves beauty products! I feel like I can't ever think of things to ask for for Christmas and hopefully this helps jump start a list of your own!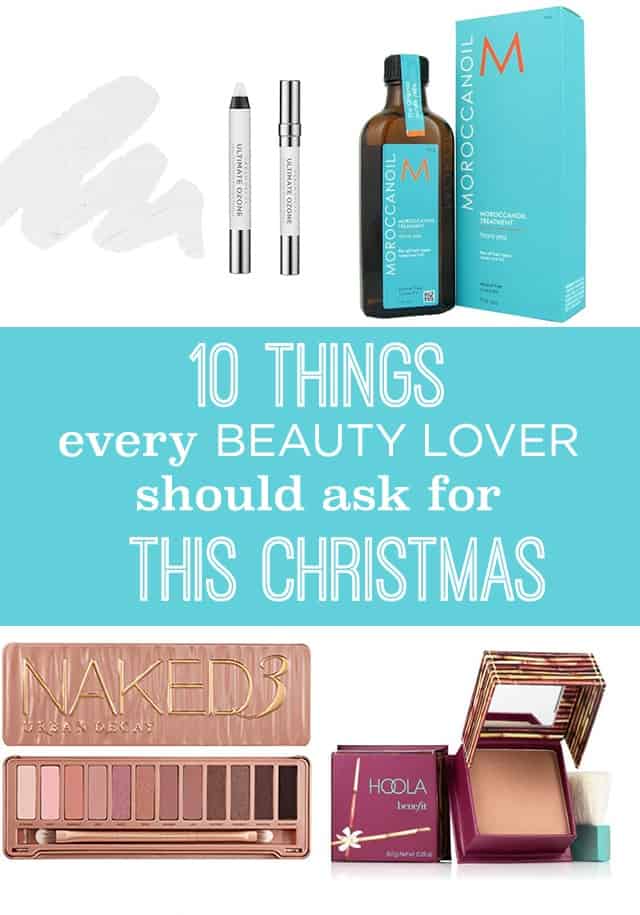 Here are the goods!
Beauty Tools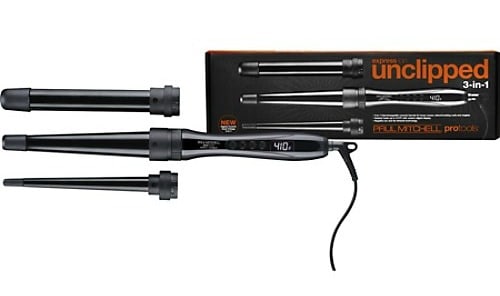 Paul Mitchell Unclipped 3 in 1 Curling Wand– I don't know how I survived before I owned my curling wand. There are tons of different curling wands out there, but this is by far the best one I have ever used. It comes with three different sizes so that you can choose what type of curl or wave that you want. Another really important feature is that it has adjustable temperature. It gets very hot, but it doesn't have to be the hottest all of the time. If your curl can curl at a lower temperature, there is no sense in frying your hair with a curling wand that can't get any cooler than its one temperature. This curling wand is worth its weight in gold, I swear. I have owned mine for 2 years now, and I have never had a problem with it. I am constantly impressed with the results!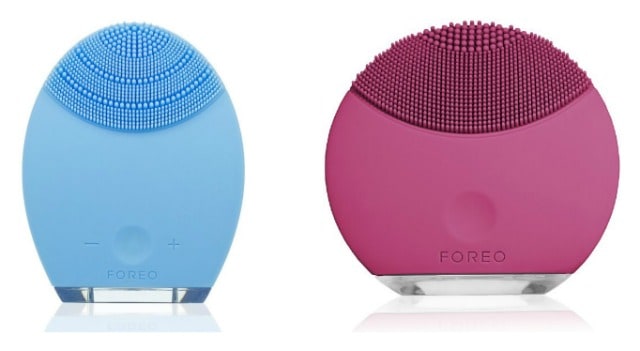 FOREO Luna and FOREO Luna Mini– These are the perfect, little tools for your face. I did a full review where I compared them both that you can find HERE. Basically, these are really great tools to get your skin looking the best that it possibly can. The full sized FOREO Luna comes in a variety of different kinds that are for different skin types, so you are bound to find one that is perfect for your skin!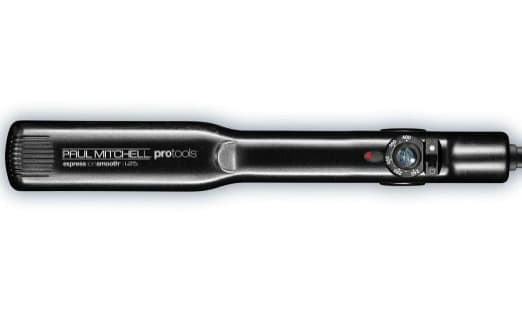 Paul Mitchell Flat Iron– Paul Mitchell basically has the hot tool department on lock in my book. I have owned this flat iron for about 8 years now. I have NEVER had a problem with it! Before I converted to Paul Mitchell flat irons, it seemed like I was buying a new flat iron every two years because they would die. These were supposed to be "nice" flat irons too! I love that this flat iron can smooth out my curls, it has adjustable temperature, it doesn't snag onto my hair, it is pretty affordable, and it is completely reliable.
Hair Products
Paul Mitchell Awapuhi Wild Ginger Texturizing Sea Salt Spray– What can I say? I love Paul Mitchell products! The Paul Mitchell Awapuhi Wild Ginger line is a higher end line than their traditional Paul Mitchell Products. I tried several sea salt sprays before I was given the recommendation by a fellow cosmetologist that I just HAD to try this sea salt spray. I have never looked back! When I work in the salon, I tend to get awkward when it comes to recommending products to my clients, but I have zero problems recommending this sea salt spray. Everyone deserves to try it out!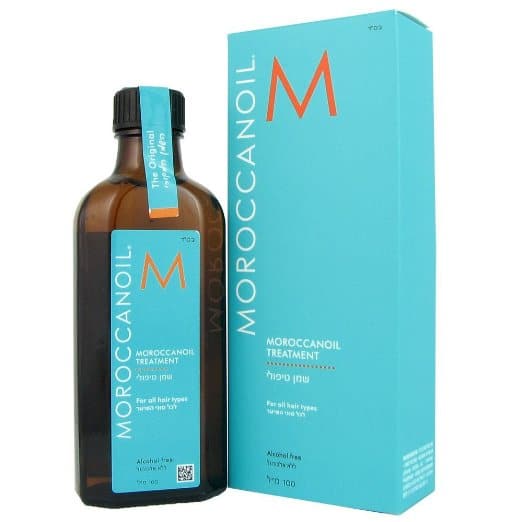 Moroccan Oil– It is silly to think about, but I held off on trying Moroccan Oil for years! Being in a salon environment, I felt like Moroccan Oil was all any of the stylists could talk about. One day, one of my friends did my hair and she used Moroccan Oil on my hair. I learned right then and there about the power in this bottle! Moroccan Oil is good for all hair types too! Just put one pump (or two pumps if your hair is very thick or long) in your hair when it is damp and do your hair normally after that. It adds important vitamins and moisture to your hair and adds just the right about of shine.
Makeup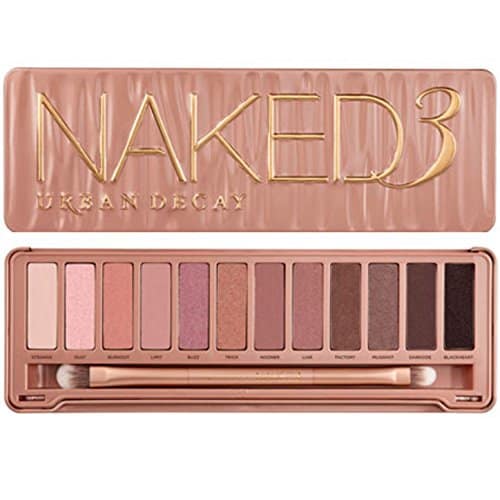 Urban Decay Naked 3– You are probably sick of hearing about the Naked 3 palette by now, but I was so surprised by it! These rose tones look good on everyone! They have cool enough tones that they work on people who need those cooler tones, but because they are more in the rose family, they look good on people with warm toned skin as well. It is the perfect Naked palette to start with. There are plenty of matte colors in there too! If you have more questions about eyeshadow palettes, make sure to check out my Eyeshadow Palette 101 video!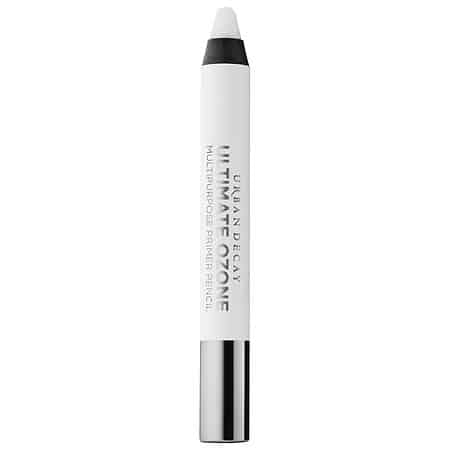 Urban Decay Ultimate Ozone Primer Pencil– This pencil was one of those last minute purchases at Sephora and I have definitely not regretted it. This is like a tiny miracle worker! This pencil is great for priming your lips to keep your lipstick on, I use it along my edge of my eyebrows as I get closer to needing them waxed again, just to be sure my shadow sticks on well and covers up those unwanted hairs, the list goes on and on. This pencil is the bomb.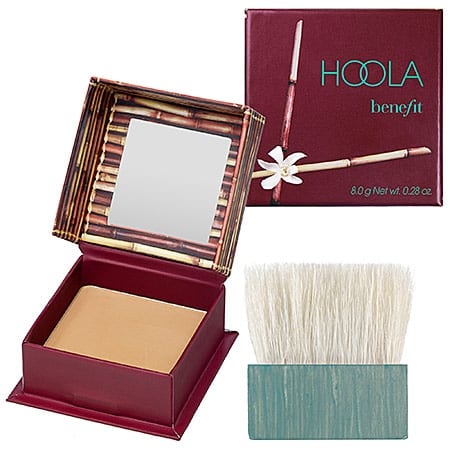 Benefit Hoola Bronzer– I am officially obsessed with this bronzer. The main thing that I love about it is that it is matte! No more sparkly bronzer for me! I hated feeling like all bronzers had glitter in them. I am just not really a glitter kind of girl. This bronzer adds just enough color to my skin to make it look like a natural tan without going overboard.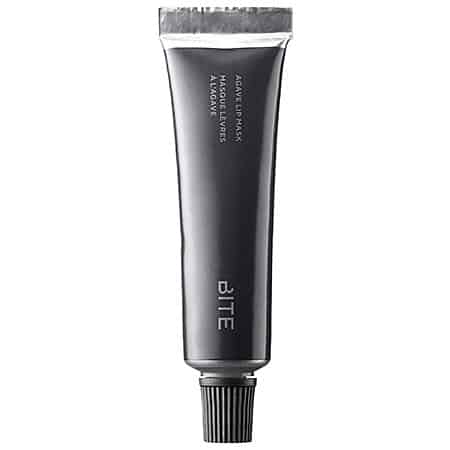 Bite Beauty Agave Lip Mask– Another beauty obsessed friend of mine told me about the Bite Beauty Agave Lip Mask. It is really a bottle of wonder! This lasts forever because you only need a teeny tiny amount for your lips and it keeps them nice and hydrated for a long time. My lips feel so good when I use my lip mask. I like to put it on right before bed and will wear it during the day on days that I don't wear lipstick.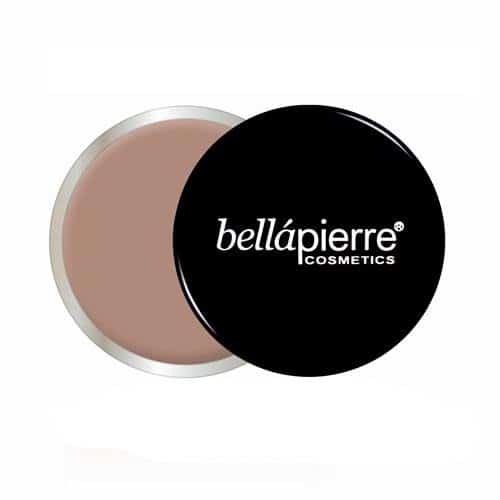 Bellapierre Makeup Base– I have used Bellapierre makeup base for over a decade now and I still haven't found a product that beats it. I use it as a primer for my eyeshadow. I love it because it has a nude color to it, making it the base of your shadow. It helps keep the shadow stuck to your eyelids all day long, but it doesn't feel sticky at all. It also doesn't crease, which is a major selling point. I can't live without this stuff!
Now you know the 10 things that you have got to ask for for Christmas this year! Now you can help me figure out what I need to ask for! I seriously have no idea what I am going to ask for this year. Leave a comment telling me what you will be asking for for Christmas this year!