We have used Beddy's zipper bedding for years! I got our first bedding for Harper's room when she was in a toddler bed. I got the twin size and would just fold over the edges to make it fit. Now that she is in a twin sized bed, we can use it to it's full potential.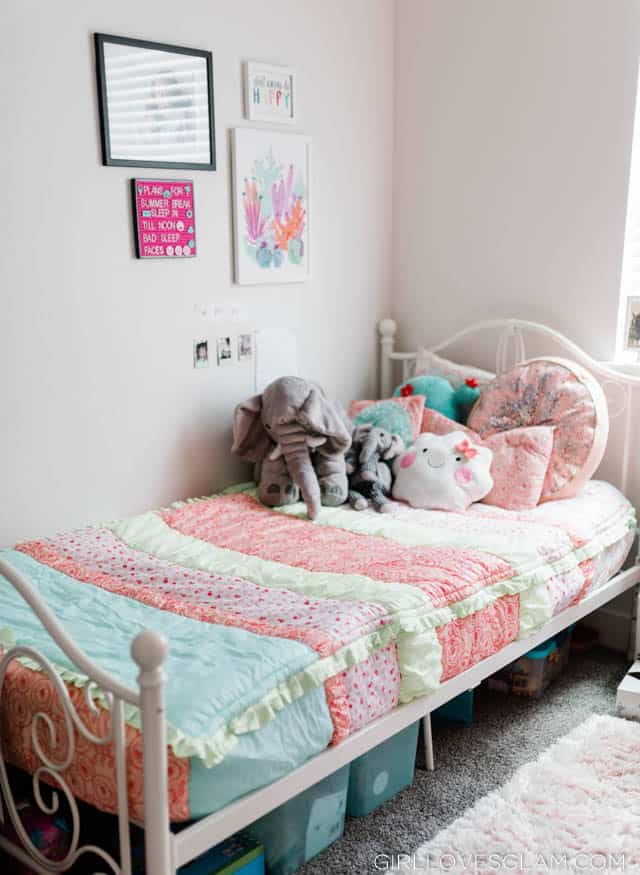 Harper's personality fits the Perfectly Miss Matched set perfectly! She is the type of kid with a million ideas and always has to be busy. So it is only fitting that her bedding is busy too!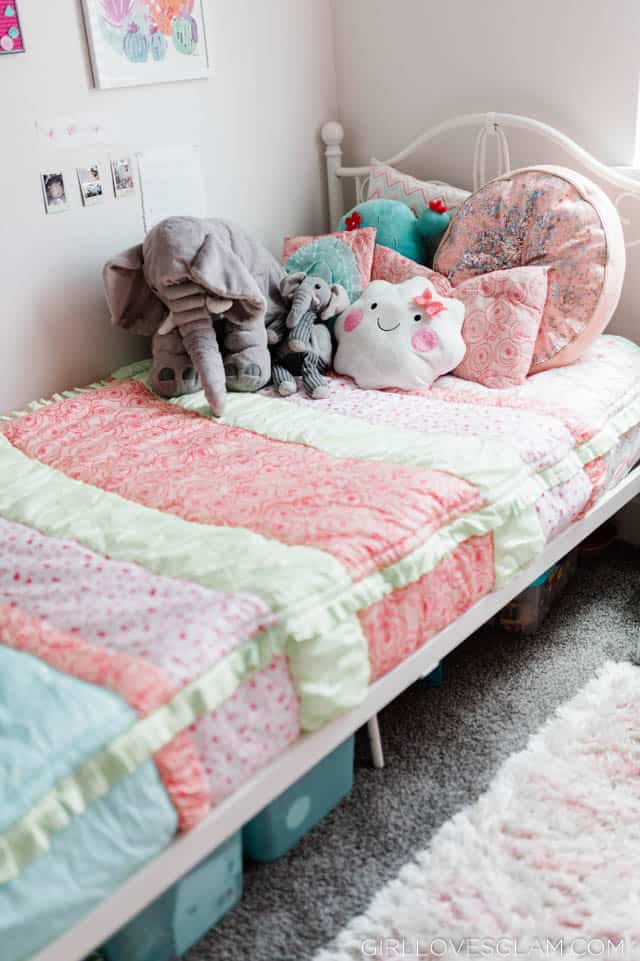 The thing that I personally love about the Perfectly Miss Matched Beddy's set is that it is so versatile. As I mentioned earlier, Harper has had Perfectly Miss Matched since she was a toddler! That bedding has been in 4 different bedrooms of hers as we have moved and each one has been decorated a little differently. Overtime, the design of her bedroom has become a little more grown up. This bedding has worked in so many different bedroom designs! It's the best!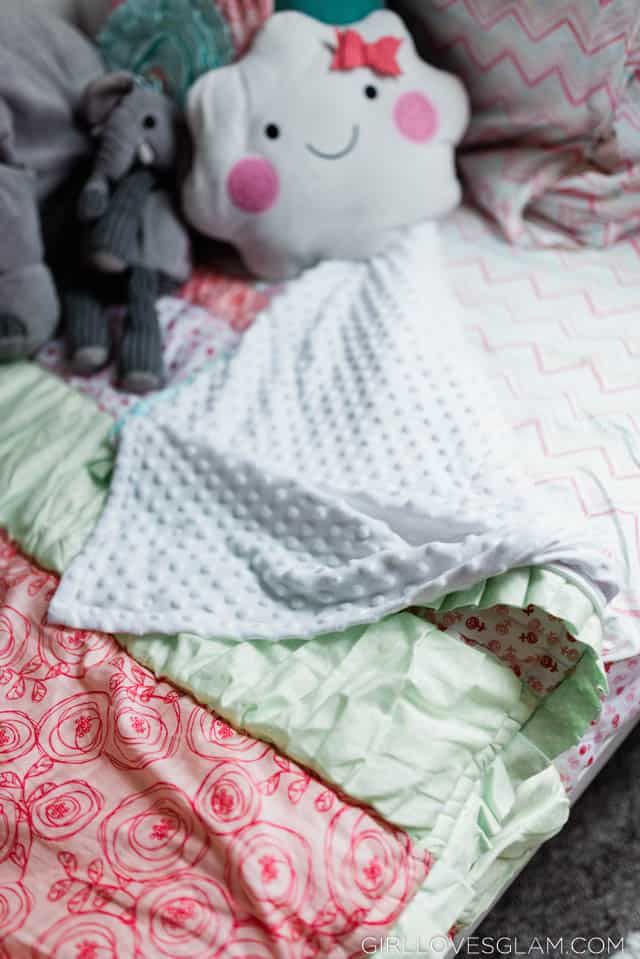 Zipper Bedding
But as cute as the this design is, the design definitely isn't what makes Beddy's as special as it they are! Beddy's makes bedding that zips up! They are your sheets and your comforter all in one!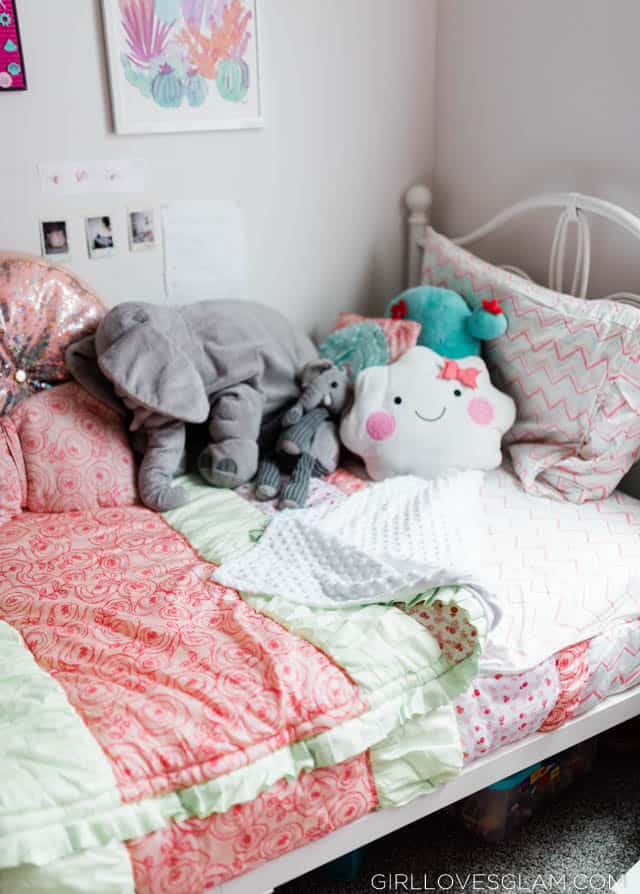 Because of this ingenious design, Harper has been able to make her own bed since she was 3 years old! WORTH. EVERY. PENNY! She can zip up the bed by herself and I give her the creative freedom to do what she wants with her pillows and stuffed animals. Momma is happy because the bed looks nice and polished and kiddo is happy because she gets to put her favorite decor on top!
Have you given Beddy's a try? I really want to get one in king size for my own bed!