Every head of curly hair is different! That is one of the most beautiful parts about curly hair. While not all curly hair is going to be able to be styled in the same way, there are a few basic styling principles that can be used for all curly hair types. Using these fundamentals when trying new styles will give you the best base to work from, while discovering what styles work best for your particular curls.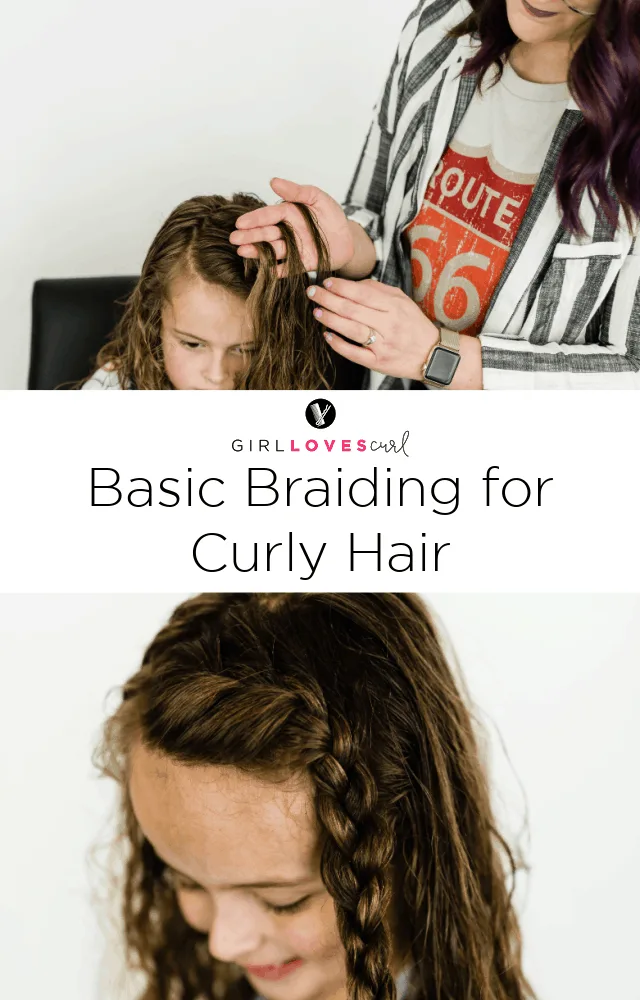 Basic Braiding Curly Hair Video
This lesson's video is just more of a visual tool so that you can see how we braid this 3b curly hair. Be sure that you also read the lesson, as it has a lot more helpful braiding and styling tips!
Styling Curly Hair
The first thing that anyone styling curly hair should know is that styling it while it is dry will typically end in a frizzy mess. This doesn't mean that curly hair can only be styled when it is drenched. Using a spray bottle of water or spray conditioner to wet down the hair a little will help keep the frizz down. Using the spray conditioner will also promote healthier curls.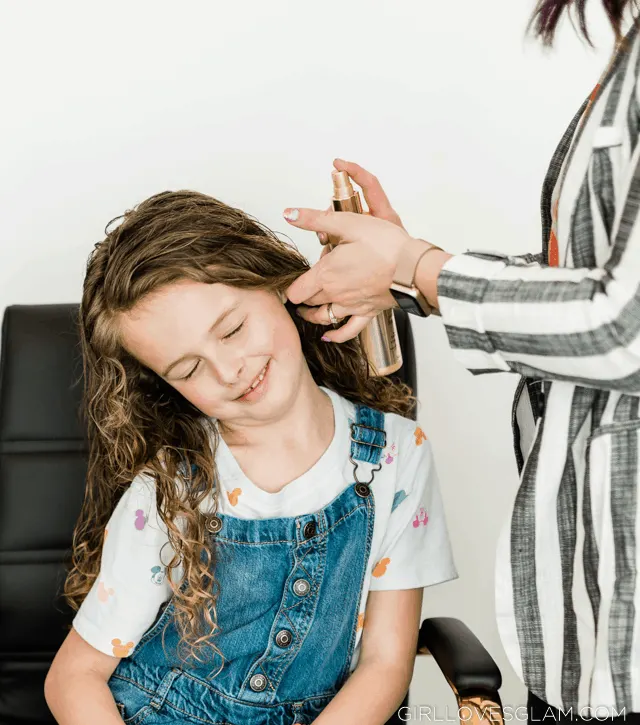 When shopping for a spray conditioner, be aware of how heavy the spray might be. If you are working with more fine hair, stay away from spray conditioners with coconut oil. While it is great on thicker curls, it can weigh down fine curls and leave them looking pretty lifeless.
When we are restyling dry hair, we like to use a combination of spray conditioner and water. The hair doesn't need to be dripping wet but you definitely don't want it to be dry either. When curls are wet, they are much less likely to become frizzy after they dry in a hairstyle.
Basic Curly Hair Braiding Tips
For more of a step by step tutorial, be sure that you watch the accompanying video for this lesson.
A type of hairstyle that basically all curls love is the braid! The good news is that there are endless possibilities when it comes to braiding hair. Curls hold braids really well, especially if they have been wetted down and have a cream of some sort added too. Braids can be intimidating! With practice, they can become second nature. You will find yourself trying all kinds of braiding techniques!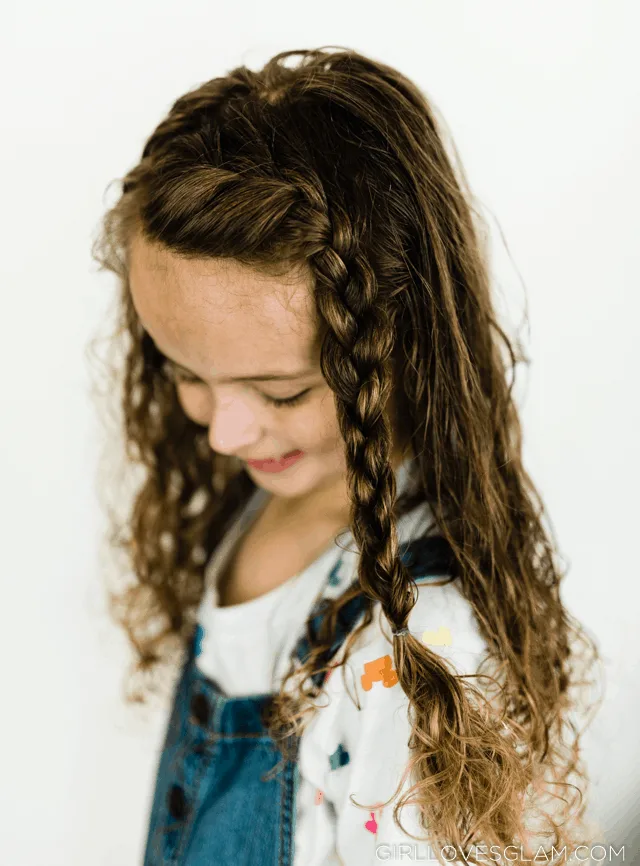 Edging Cream and Wax
Almost any time that curly hair is pulled back into a hairstyle, there is going to be a halo of frizz around the hairline. One way to combat that is with edging cream/wax. This can be a pretty heavy product, so go light on it. It helps smooth out the curls around the edges of the hair.
Hairspray
Another tool you can use is hairspray. The best way to combat those stubborn curls that stick out is to spray the hairspray and run the back of your hand or the back of a comb over it to try to stick the curls down in place.
When it comes to hairspray, non-aerosol hairspray is going to be best on curls. Aerosol hairsprays tend to leave hair very dry and that is definitely not what you want for curly hair! Aerosol hairspray can also be stickier, causing more frizz… exactly what you are trying to avoid. While there are times when an aerosol hairspray is a good option, it isn't common, especially when you are dealing with braids.
Keeping Curls Intact
While you are braiding, try to gently separate curls to create braided sections. Keeping larger curls intact will prevent hair breakage and prevent creating extra frizz.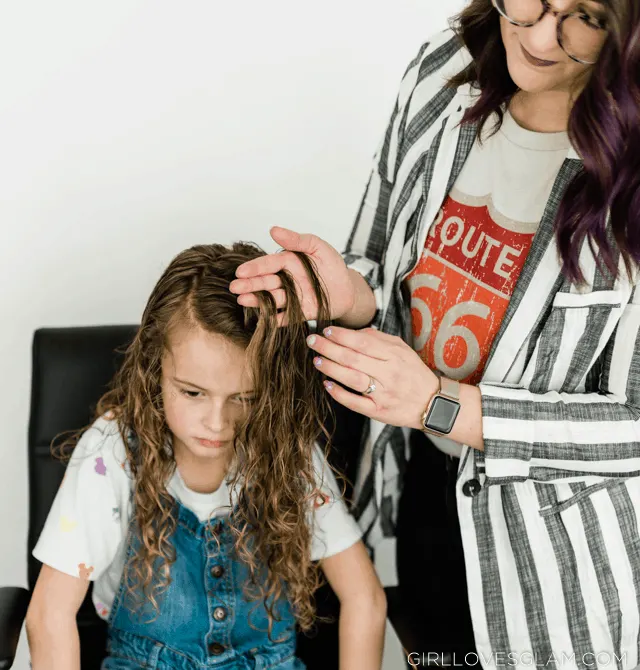 Making Braids Last
After going to the work of creating any hairstyle, the last thing you want to see is for it to be ruined while it is being slept on! A great way to keep braids looking fresh is to sleep with a silk or satin cap on. It prevents the braids from rubbing up against the pillow and generally keeps braids lasting for several days. Some may need to be touched up. You might need to spray the ends with spray conditioner to revive the curls a bit. Chances are, you won't have to do much touch up on them from day to day.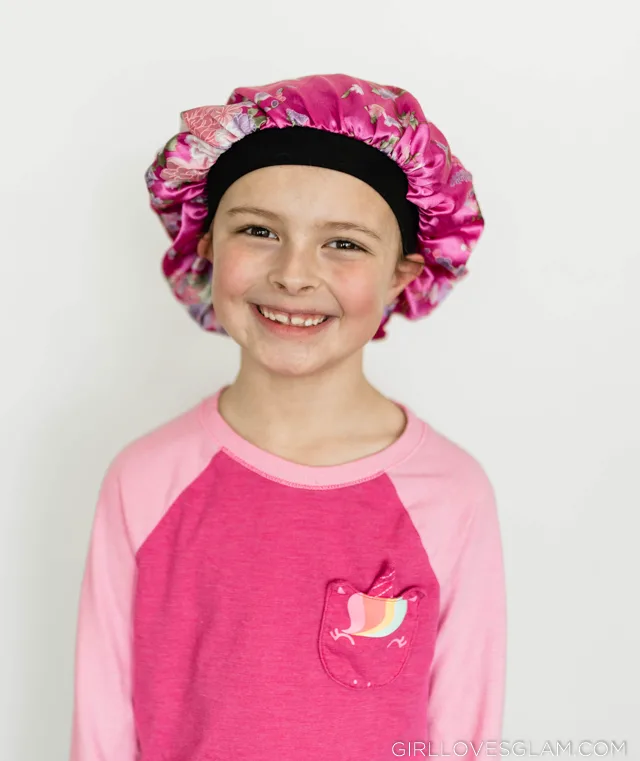 While there is no style or product that fits all curly heads, these tools and this knowledge can help give the fundamentals you need to become a curly styling genius for the curls in your own home!
Girl Loves Curl Hair Course
If you haven't subscribed to the free Girl Loves Curl course, sign up to get the lessons sent straight to your inbox!