This shop has been compensated by Collective Bias, Inc. and its advertiser. All opinions are mine alone. #FirstMomentsMadeSimple #ForBetterBeginnings #MomsFirsts #CollectiveBias
When I had my first daughter, I was so sleep deprived that there are a lot of memories that seem completely dark and foggy in my brain. Those first few weeks were so hard! Thankfully my husband and I did a lot of research about baby routines and we learned enough that we were finally able to have a good sleeper who was on more of a schedule and it was beautiful! Now that I am starting over with a new baby, I decided to start with those schedules right from the beginning and it has already led to me getting more sleep than I did the first time around. I want to share a few of the baby routine and scheduling tips that I have learned in hopes that it will lead to a happier baby and more sleep for you!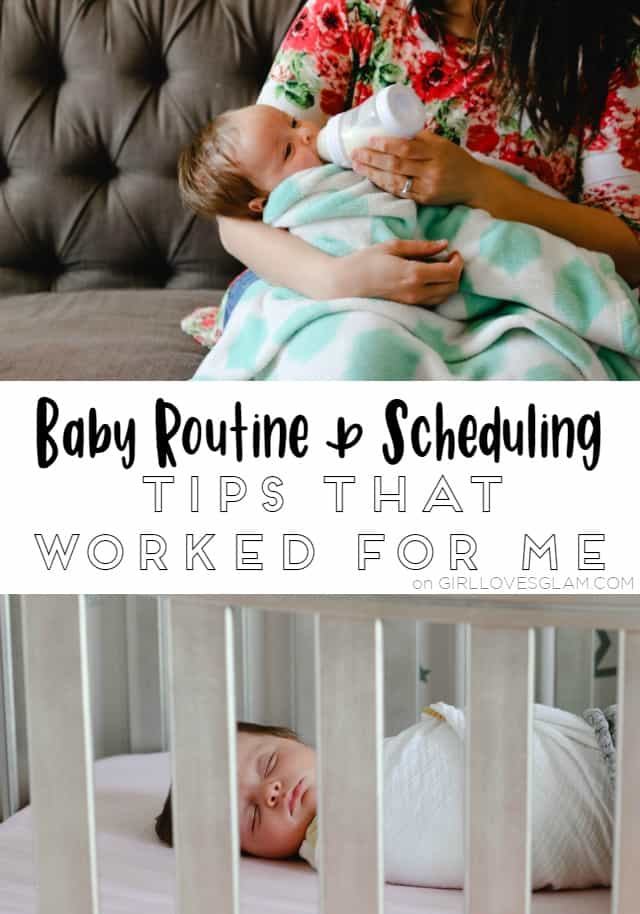 Let me start by saying that I am no parenting expert! What I say isn't gospel truth by any means, but these are just a few tips that really have worked for me. I feel guilty keeping them to myself if they could help at least one mom out there get a little more peace (and sleep).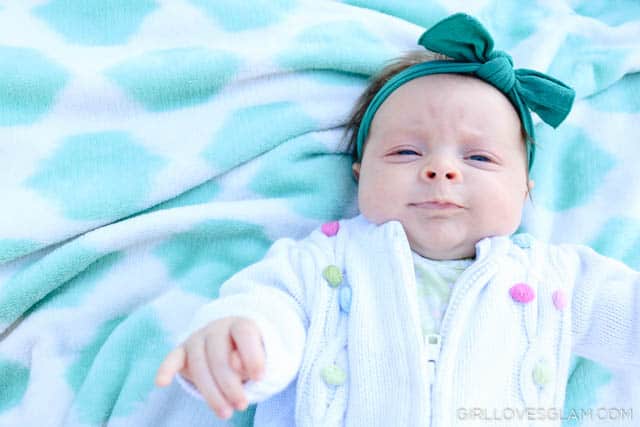 My first piece of advice would be to look for baby cues. You may think that babies can't speak to you, but they can in their own way. There are a few sounds or gestures that most babies will make when they are hungry, uncomfortable, etc. Each baby may vary on how they make these cues. My older daughter would cry and would have a lot of "mmm" sounds when she was hungry. My younger baby will let off little dry coughs in her cry when she is hungry. It may take a week or two of really listening to their sounds or gestures before understanding what they mean. My baby will also suck on her hands all of the time, but I know she is actually hungry when she starts crying that way. Don't just assume your baby is hungry if they are eating their hands. It could just be a way that they soothe themselves.
I know my baby has bubbles in her tummy when she starts to stiffen up. This is something most babies will do when they have bubbles they need to burp out. Instead of trying to feed them every time they cry, try to watch for the cues they are trying to send in their own ways. Watching and listening to my babies has been a huge lifesaver!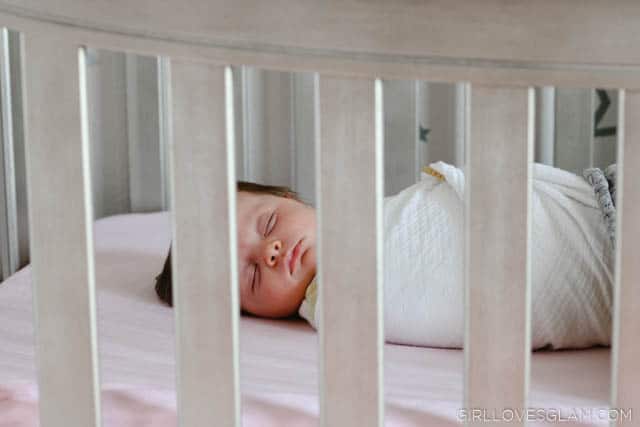 When it comes to getting my girls to sleep well, I have learned that I can't let them sleep in my arms. It is so hard at times because baby snuggles are the best, but I promise you it is worth it to let them sleep in their crib. I will usually feed my baby, burp her, change her diaper, and rock her until I see her eyes getting really heavy. Once I see that she is on her way to sleep, I lay her down and swaddle her tightly in a muslin blanket and let her put herself to sleep.
The second child has been way easier to put to sleep than the first one was. She didn't want to put herself to sleep! I would do that little routine, give her a pacifier, and she would cry. This is where my next tip comes in. Try "shushing" loudly enough that the baby can hear you. Pick the baby up and make the shush sound over and over again until it looks like they are starting to fall asleep. Continue making that sound as you put them back in their crib. If they start crying a lot again, do it again and again until they finally fall asleep. Try not to give into the temptation of letting them fall asleep in your arms. I know it is so hard, but I promise it is worth it when they are able to soothe themselves and fall back asleep when they wake up in the middle of the night.
We also found that white noise helped our older daughter. We found a washing machine sound that we would play on the iPod in her room. I will never forget that sound as it played over our baby monitor all night long! It seemed to help her a lot though. She was in the NICU when she was first born and I think she was just used to sleeping with sounds all around her and when she came home and didn't have sounds all of the time, it didn't feel comfortable to her. She still sleeps with music on all night, to this day!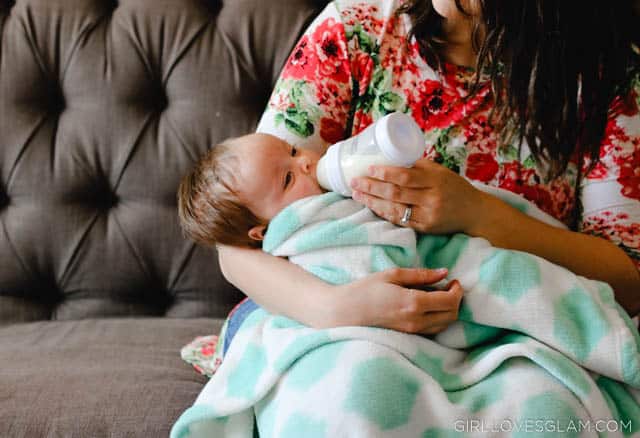 When it comes to feeding, I have really just followed the cues that my babies have given me. I haven't tried to force them into a certain feeding schedule, but I do know that works for some people. Both of my girls have started eating about every three hours and slowly have gone into longer stretches as they get a little older and start eating more. Personally, I have chosen to strictly pump breast milk and bottle feed. I know that no matter how you feed your baby, it is best for your baby. I have no opinions on breastfeeding, bottle feeding breast milk, or formula feeding. I truly believe that "fed is best". No matter how your baby is being fed, it is going to be best for them.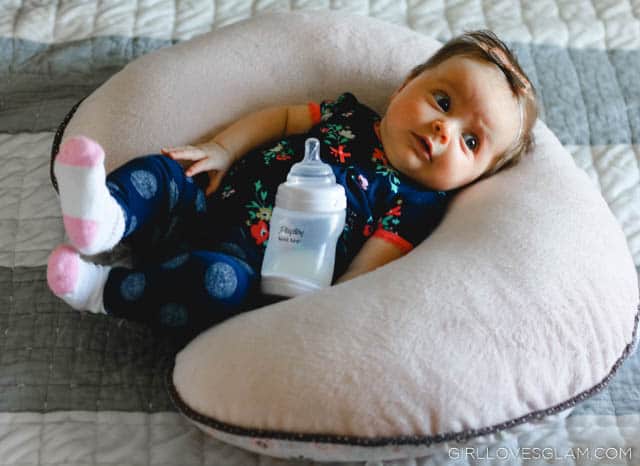 The reason why I have loved bottle feeding is that I am able to let other people feed my babies. My husband really enjoys being able to be part of that experience. It also allows me to get a little more sleep! My husband takes whatever feeding falls between 4:00 am-6:00 am and I am able to get one longer stretch of sleep. It is beautiful! We did this with our first daughter and just learned that it worked really well for us and have loved it the second time around as well.
My first daughter was what we called a "spitty-uppy baby". I felt bad because I didn't love other people holding her because I knew she was going to spit up all over them. I tried a few different bottles, but nothing really seemed to make a difference. When my second daughter started showing signs of becoming our second "spitty-uppy baby", I decided to give the Playtex VentAire® bottles a try. It was pretty amazing at just how different my baby acted with these bottles.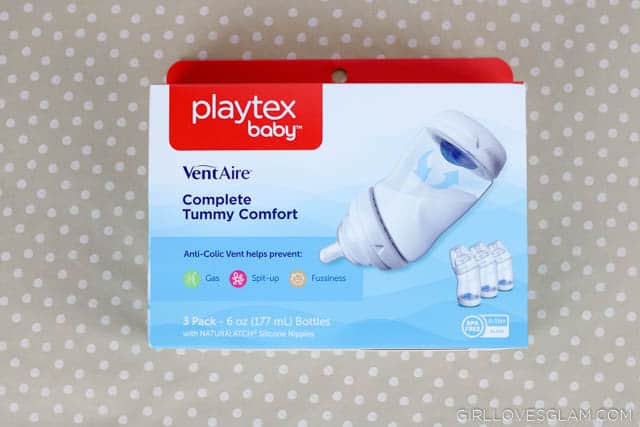 The bottles I had used before were allowing her to guzzle them down so quickly that she would give herself a tummy ache. The Playtex VentAire bottles are made for less colic and reflux. The angled design promotes a semi-upright feeding that can help prevent ear infections as well. The micro-channel vents keep the air at the back of the bottle so that the air isn't mixing with the milk. This means that air isn't getting into the baby's tummy that causes gas, spit-up, and overall fussiness. Playtex baby bottles are also BPA free and are designed for your baby's unique feeding needs.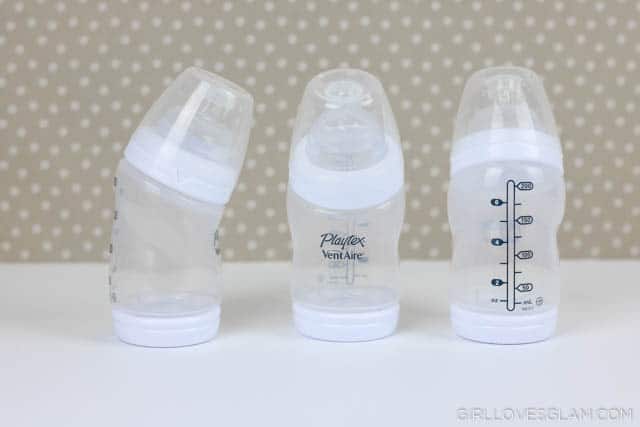 I found these amazing bottles at Babies "R" Us. Did you know that Babies "R" Us offers Registry 101 and Completion events? Registry 101 is targeted for people who are looking into starting a baby registry. Registry experts guide people through the registry process so that the registry is just right for their baby! Babies "R" Us stores also offer Registry Completion Events to close out registries and offers a completion discount for all items on the registry not purchased. Awesome, right?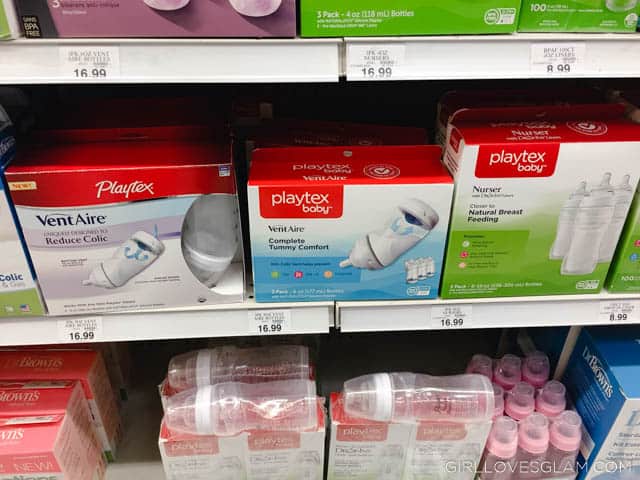 So whether you are registering for baby gear or are knee deep in the caring and feeding of a baby, I highly recommend these Playtex VentAire bottles! I am feeding my baby with one right now, as I type one handed. Life of a mom!
I would love for this post to be a resource for moms to come to when they are needing baby routine and scheduling tips! If you have any tips you are wiling to share, please comment with them! Every mom deserves sleep and a happy baby!