We played with these Playskool toys as part of a sponsored post for Socialstars. All thoughts an opinions are 100% my own. #PLAYSKOOLCREW
Every mom faces the same challenge when it comes to the toys that their children play with. The ability to store those toys and transport them when you need a toy on the go. We have been on the road a lot this summer and it is always a difficult decision for us to find toys to bring in the car. It can cause a whole lot of drama! Thankfully, we have recently discovered two awesome toys that are fun for babies and young children to play with and they are easy to store or take with you when you are on the go!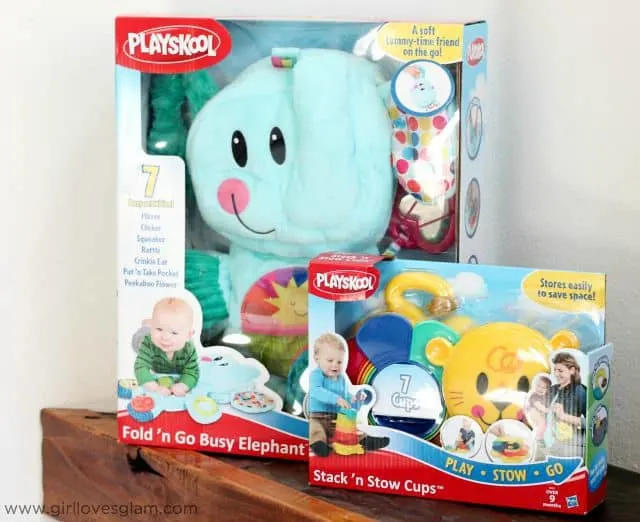 The first one I am going to tell you about is this awesome Playskool Fold n' Go Busy Elephant.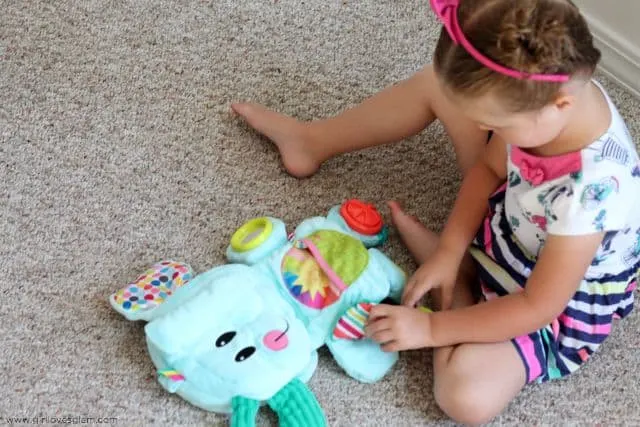 It is great because it has tons of different elements that help keep little hands busy. It would be absolutely perfect for a baby who is just discovering new sounds and textures, but my three year old has absolutely loved it too. It is for ages 3 months and up and has 7 activities in one to keep her entertained for a long time. She carts it around like it is her baby and she loves that it can keep her entertained beyond just being another stuffed animal. It is also washable, so if you happen to get spit up, food, or anything else on it, you can just throw it in the washing machine!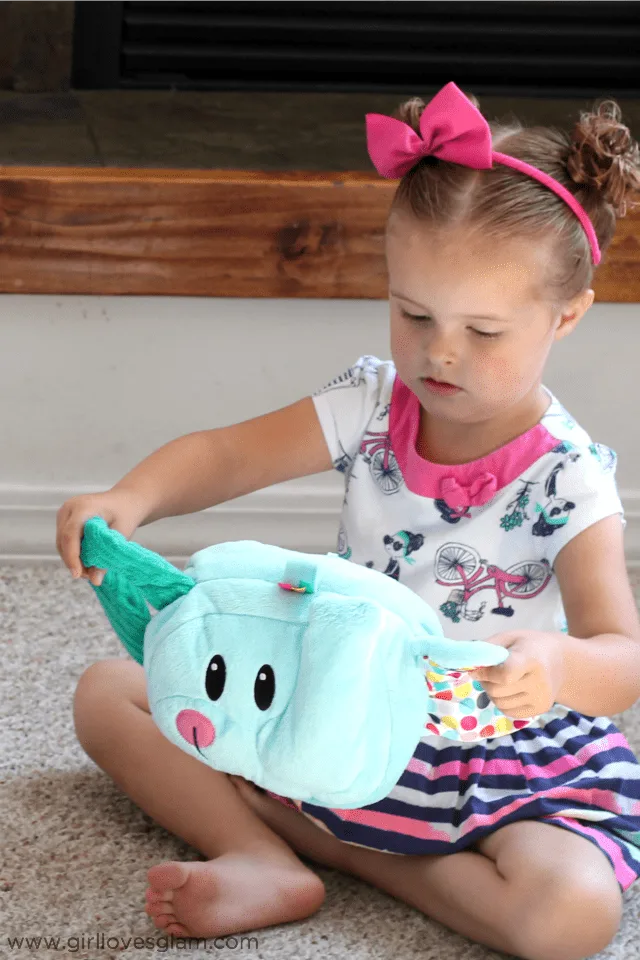 What makes me a huge fan is the ability to pack this little elephant up! I am not a huge fan of traditional stuffed animals because they just seem to take up a lot of space. This Fold n' Go Busy Elephant does away with that dilemma entirely! It is easy to put away in the toy closet, or grab it when I am running out the door and need something to entertain the three year old who will be spending a lot of time in the car.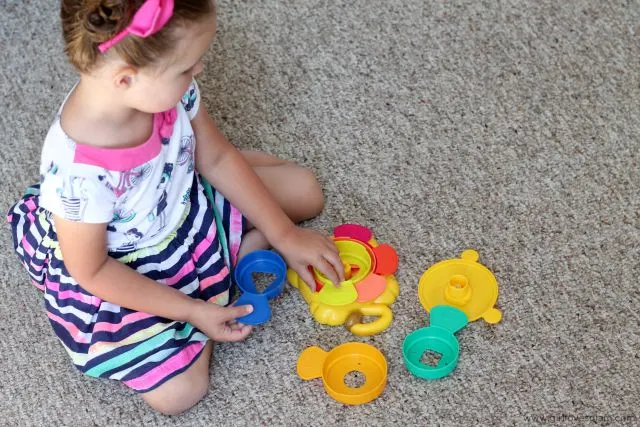 The other toy that we just can't get enough of lately are the Playskool Stack n' Stow Cups. These are a lot of fun because they can teach find motor skills and hand eye coordination to kids as they learn about shapes and colors! My daughter has loved building with them, sorting them by color, and creating the little lion that they turn into when you store them.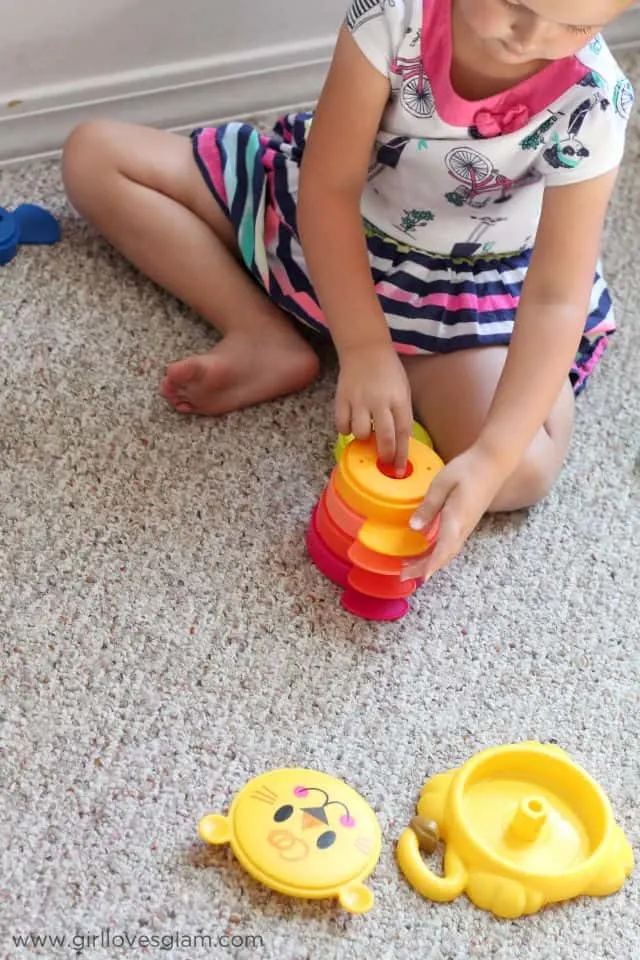 I love that it is a modern spin on such a classic toy. These are perfect to take on trips because they can be played with in a plane, or in a hotel room when you are traveling and need something to entertain your kids!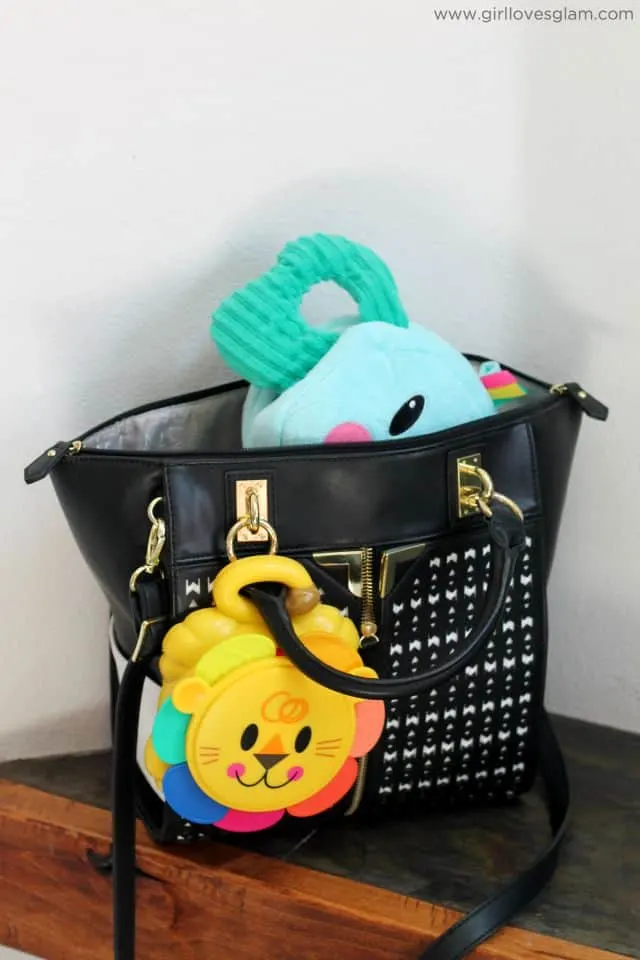 I will definitely be purchasing both of these to give as gifts in the future. It is basically a gift to the child and the mom when she discovered that they can easily be taken on the road!
How would these portable toys change the way you feel about your children's toys?