I was given an Albion Fit Go Long Crew to try out. I will be totally honest… I'm obsessed! The thing I love most about it is that it isn't just a shirt for working out, it can be worn as a daytime look too!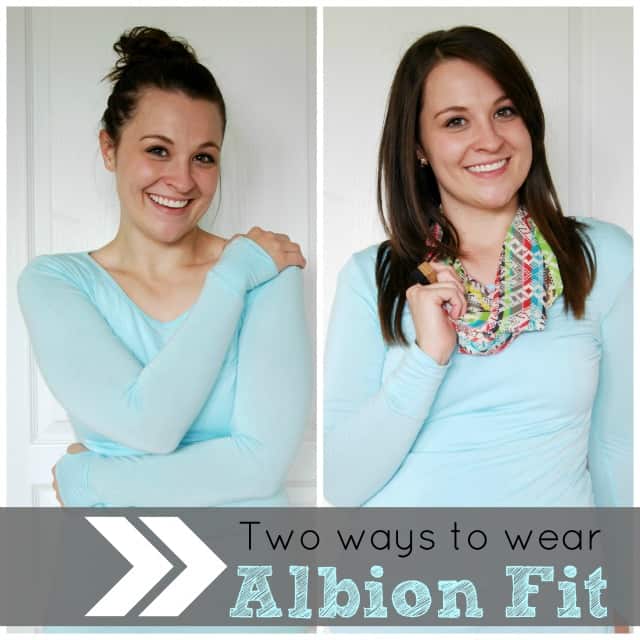 This shirt is literally the softest shirt I have ever worn. Why wouldn't I want to wear it all day long? It is a great shirt to workout in, then throw some accessories on with it if you need to run your kids to school right after a workout. Or, you could accessorize it during the day, then take off the bulk and pull your hair up for an evening workout. It is a perfect transitional piece. Here's how I wore it both ways…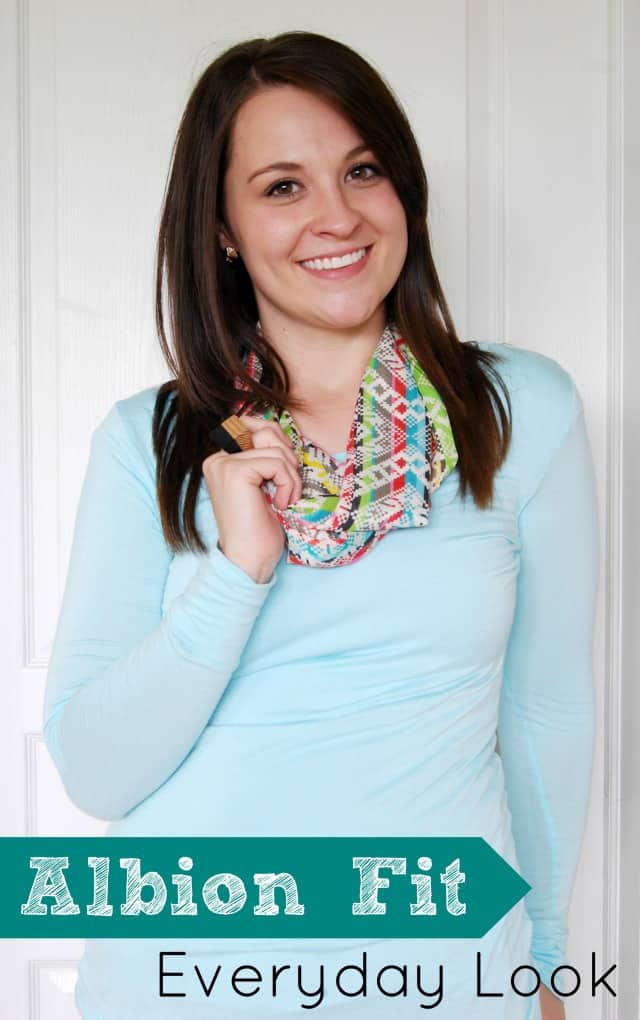 For the everyday look, I accessorized the Go Long Crew with my DIY infinity scarf, chunky wooden ring from Target, hexagon earrings, and jeans. It is the perfect look for running errands or chasing after kids because you can look great, but be comfortable at the same time.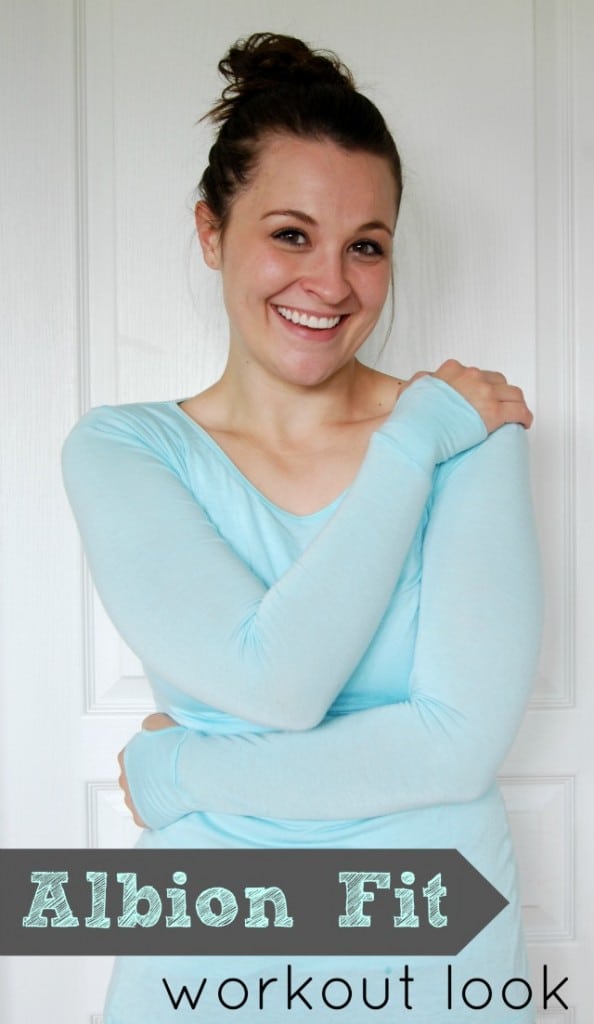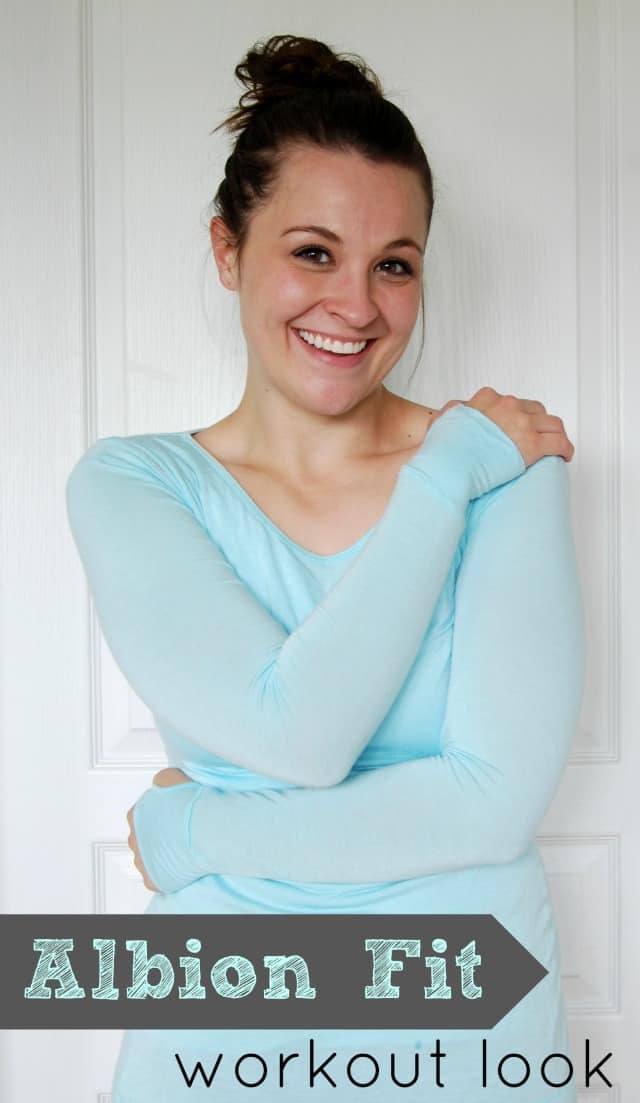 The workout look is the easy way to go because it really is what Albion Fit is all about. They make beautiful, high quality workout clothing and swimwear. I shed the accessories for the workout look. I pulled my hair up, replaced my jeans with yoga pants, and was ready to take on a good, tough workout.
I think it is really important to look and feel great while working out because you feel comfortable enough to really push yourself in your workout. If you haven't already looked at Albion Fit's pieces, you need to. Some of my favorites are…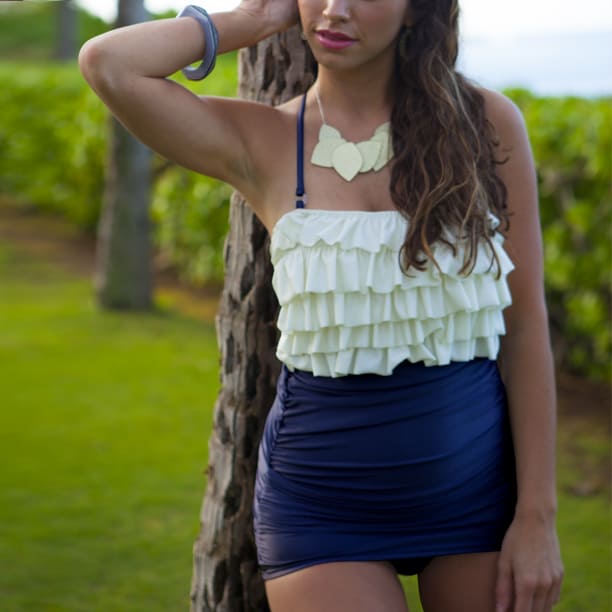 Signature Hoodie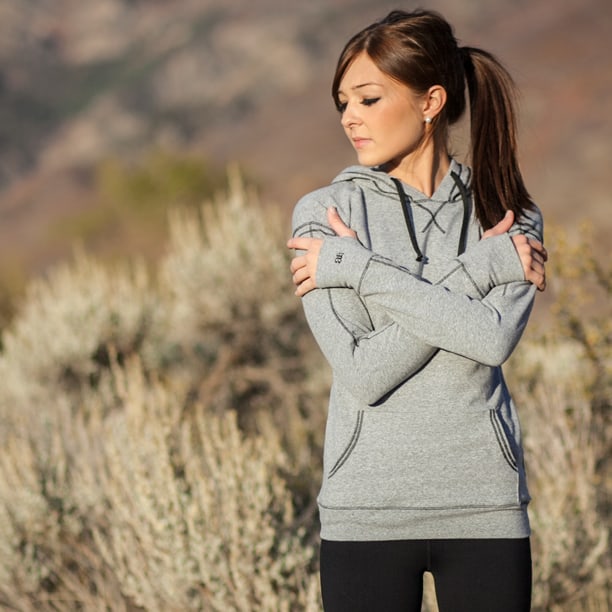 Albion Fit is giving one of you fabulous readers a Go Long Crew shirt of your own! They are also giving ALL of you 15% off when you use coupon code girllovesglam15 until 6/2/13. Enter the giveaway! Good luck!
I was given a shirt as compensation for this post, all opinions are 100% mine.