Independence Day is seriously probably my very favorite holiday. I know that may seem strange, but I love the weather and all of the festivities that come along with the 4th of July. One of my favorite festivities is the parade! I don't mind waking up early to get a spot and sitting by complete strangers. I love watching the firetrucks, BMX bikers, and high school bands go by. It has always been one of my favorite parts of the entire summer. I thought it would be fun to make some 4th of July parade wands to hold up during the parade to show our patriotism and celebrate!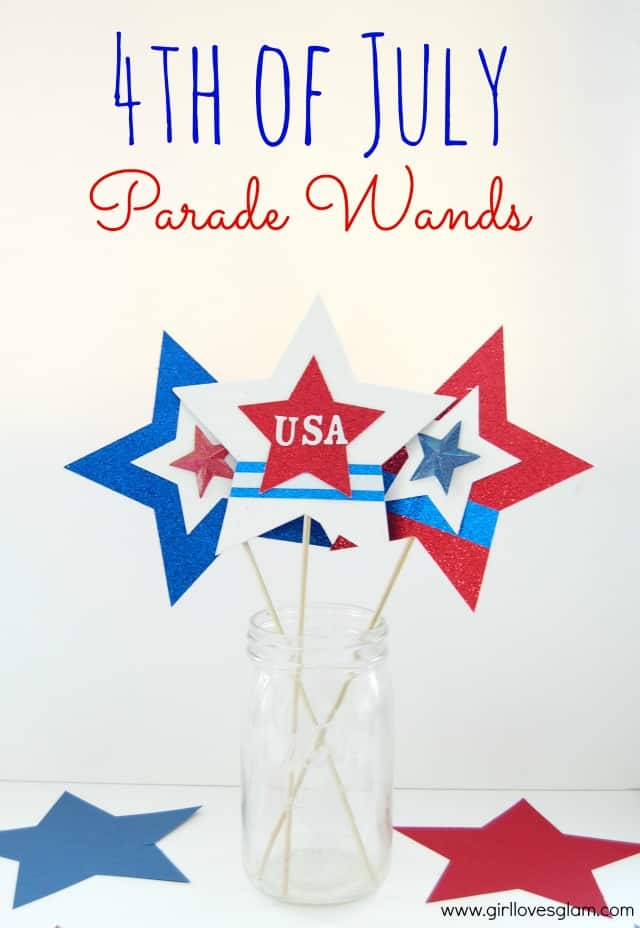 I was given a bunch of fabulous glitter products from American Crafts to play with and I knew that parade wands would be the perfect project for this stuff! I love how they turned out and I can't wait to use them. Here is what you need to make your own…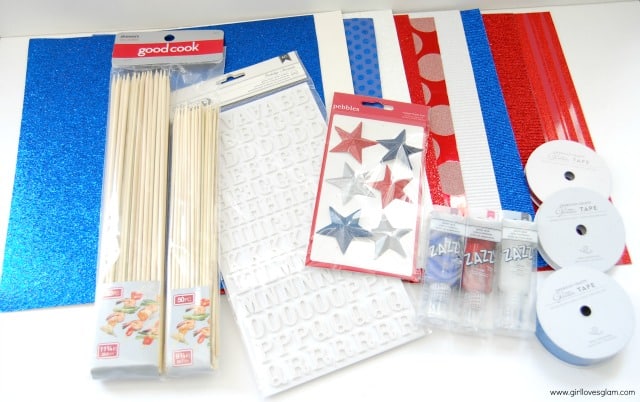 *American Crafts glitter paper, stickers, tape, and glue
*Skewers
*Electronic cutter
*Hot glue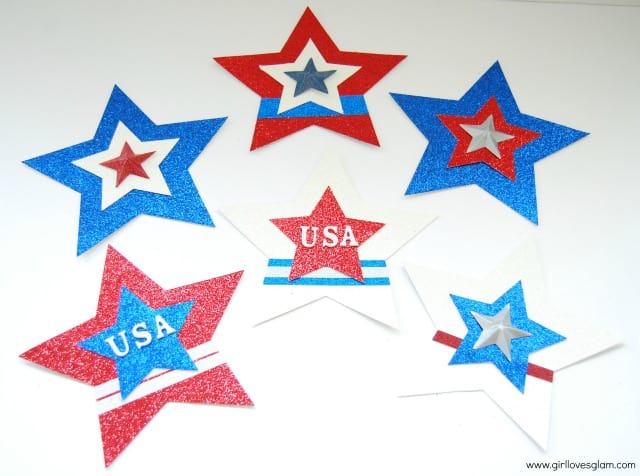 First, I cut out stars using the electronic cutter. I cut out two different sizes of stars. Then I decorated each star a little differently using the stickers and tape.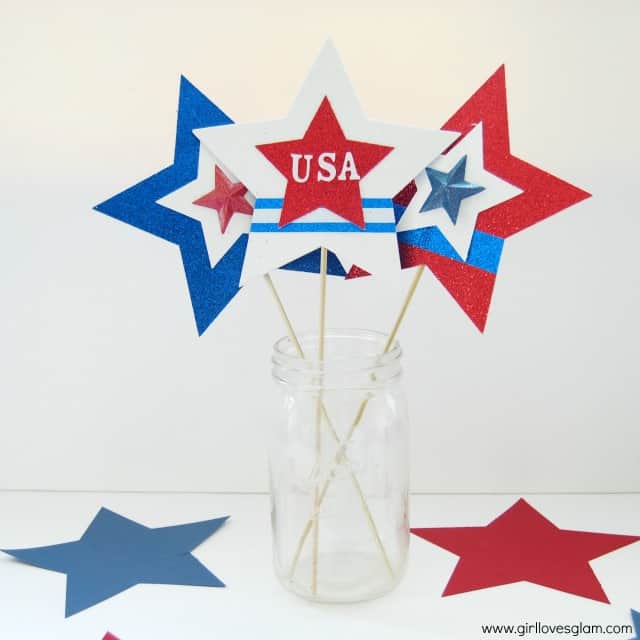 Then I used hot glue to glue the starts onto the skewers. They were so easy to make! I am so excited for the 4th of July!
Be sure to like American Crafts on Facebook and follow them on Pinterest too!
I was compensated for this post by American Crafts, but all opinions are 100% mine.