It is officially What I Wore Wednesday everyone! Hooray for hump day! This week's WIWW is brought to you by Romwe. If you haven't ever shopped there, you need to! They are based in China and have great fashionable items for whatever your style is. The best part? They also have free shipping! I have ordered from them several times and have received my items in about 2 weeks. I was so excited for my first package to come from Romwe because I ordered striped leggings! I wore them on my Studio 5 segment recently and I absolutely love the statement that they make.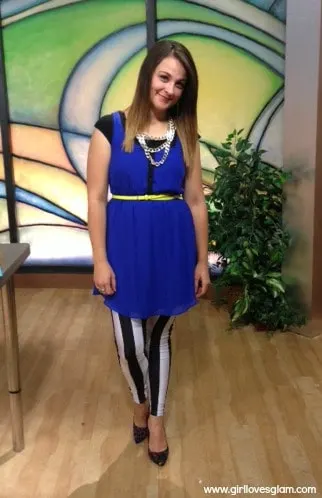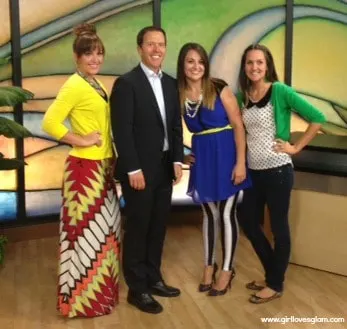 I paired my leggings up with a cobalt top from TJ Maxx, shoes from Ross, belt from TJ Maxx. It was fun to have a little pop of funkiness with the leggings. I have had a lot of fun pairing them with everything from over sized T-Shirts to dressy tops.
Now, Romwe is giving away TWO dresses to two of my readers! How fun is that?! They are giving away this Fluorescent Green Sequined Dress and this Leopard Embellished Dress. I would pair either of them with my new striped leggings!
To enter, use the Rafflecopter widget below…