This is a Sponsored post written by me on behalf of Arm & Hammer Truly Radiant for SocialSpark. All opinions are 100% mine.
I don't know if I have mentioned this before, but I have terribly unhealthy teeth. It isn't that I don't take care of them. It is just a genetic thing. I am practicially on a first name basis with everyone who works at my dentist's office. Not that that is necessarily a bad thing. I LOVE my dentist and everyone who works there, but I just don't love that they know me because I am constantly getting my teeth worked on.
My dental dreams came true when I was asked to try out the new Arm & Hammer Truly Radiant products!

I was so excited to try out the Truly Radiant Toothpaste, Truly Radiant SpinBrush, and the Truly Radiant Whiting Booster!
I was a little nervous about trying the toothbrush, but holy cow! I can't believe I haven't tried one of these sooner! Maybe I wouldn't have had so many visits to the dentist if I would have. This toothbrush removes 100% times more plaque than a manual toothbrush. I can totally tell!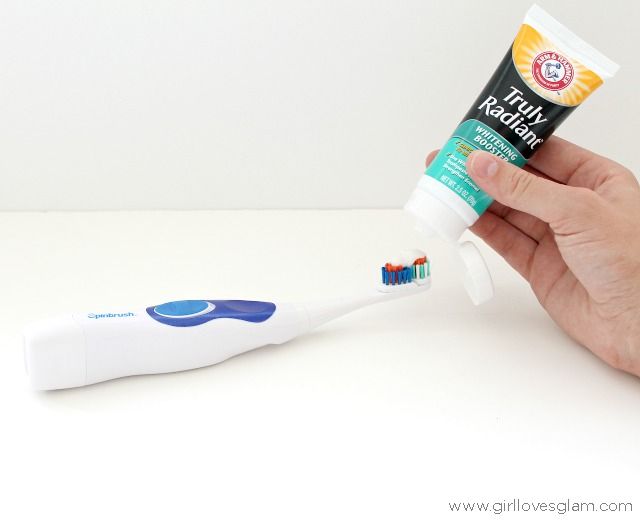 I have also been really impressed with the Truly Radiant toothpaste. It restores shine, removes stains, and cleans really well. The Truly Radiant Whitening Booster is really cool because you just add it on top of your toothpaste. It can whiten your teeth in just one week and has 3x more whitening agent than the leading white strip. It is so much easier to use too! You don't have to put sticky stuff all over your teeth. You just add a little of it to your toothbrush when you brush your teeth and you are done!
I love that Arm & Hammer is inspiring people to not only have a Truly Radiant smile, but to embrace your inner radiance too! They have great tips to bring out your inner radiance that I absolutely love. I think that it is important to bring out your inner radiance through service to others. There is nothing more rewarding than seeing someone benefit through a kind act given by a friend or a stranger. Even if you choose to serve someone by opening the door for them, you are letting your inner radiance shine!
How do you choose to bring out your inner radiance?