The Easter bunny still gives me presents. Maybe that is weird for some of you, but it is a tradition that we started when we were first married that we have kept up. The Easter bunny brings us little treats and something to wear to church on Easter Sunday. That doesn't necessarily mean that that it is an entire outfit, but a skirt, shirt, tie, shoes, etc would each be examples of what the Easter bunny might bring us. The Easter bunny did really well this year!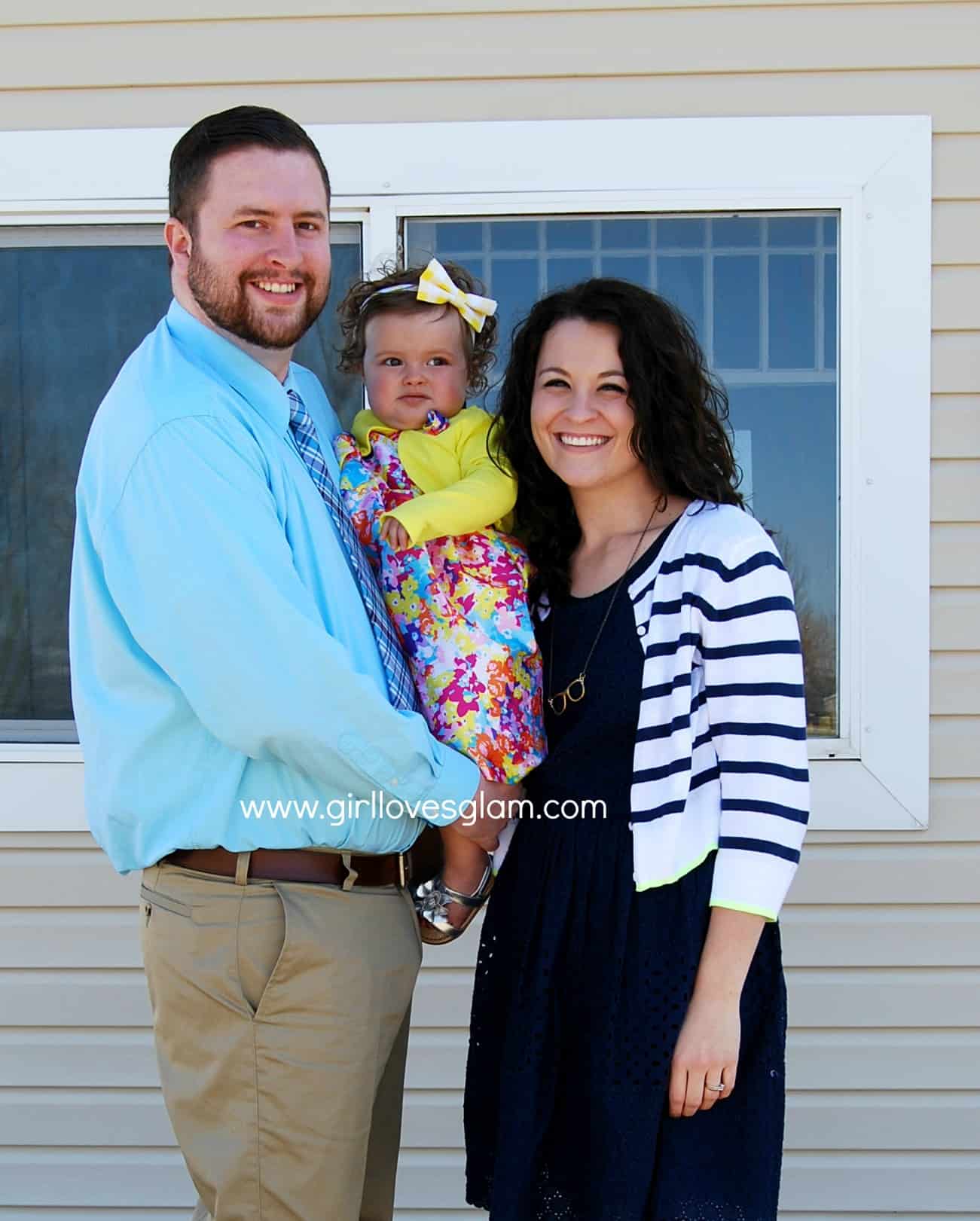 On him Shirt: Sears | Pants: Target | Tie: Target
On baby girl Dress: Kmart | Shoes: Target | Bow: Tutorial here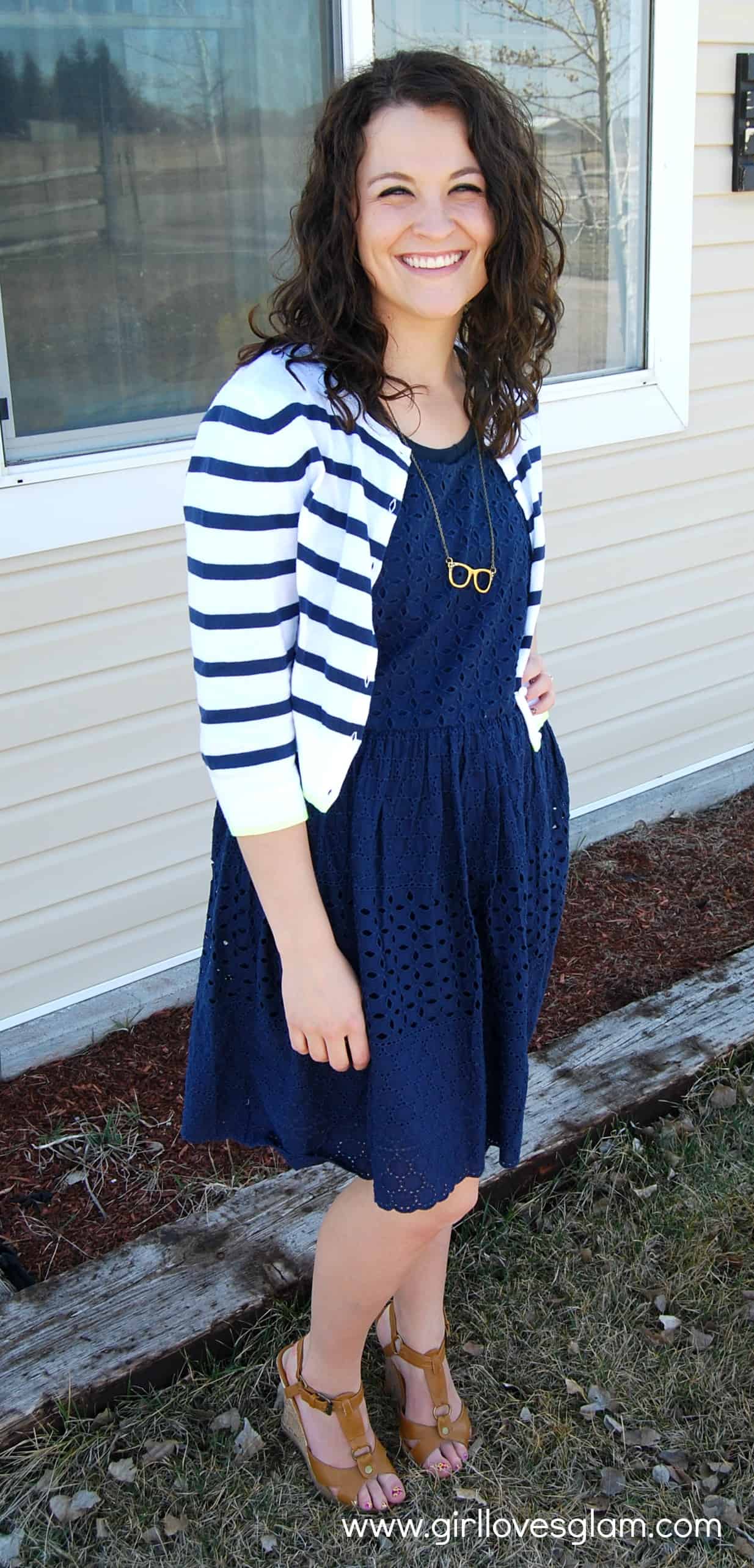 Me Dress: Old Navy | Cardigan: Old Navy | Shoes: Boheme | Necklace: handmade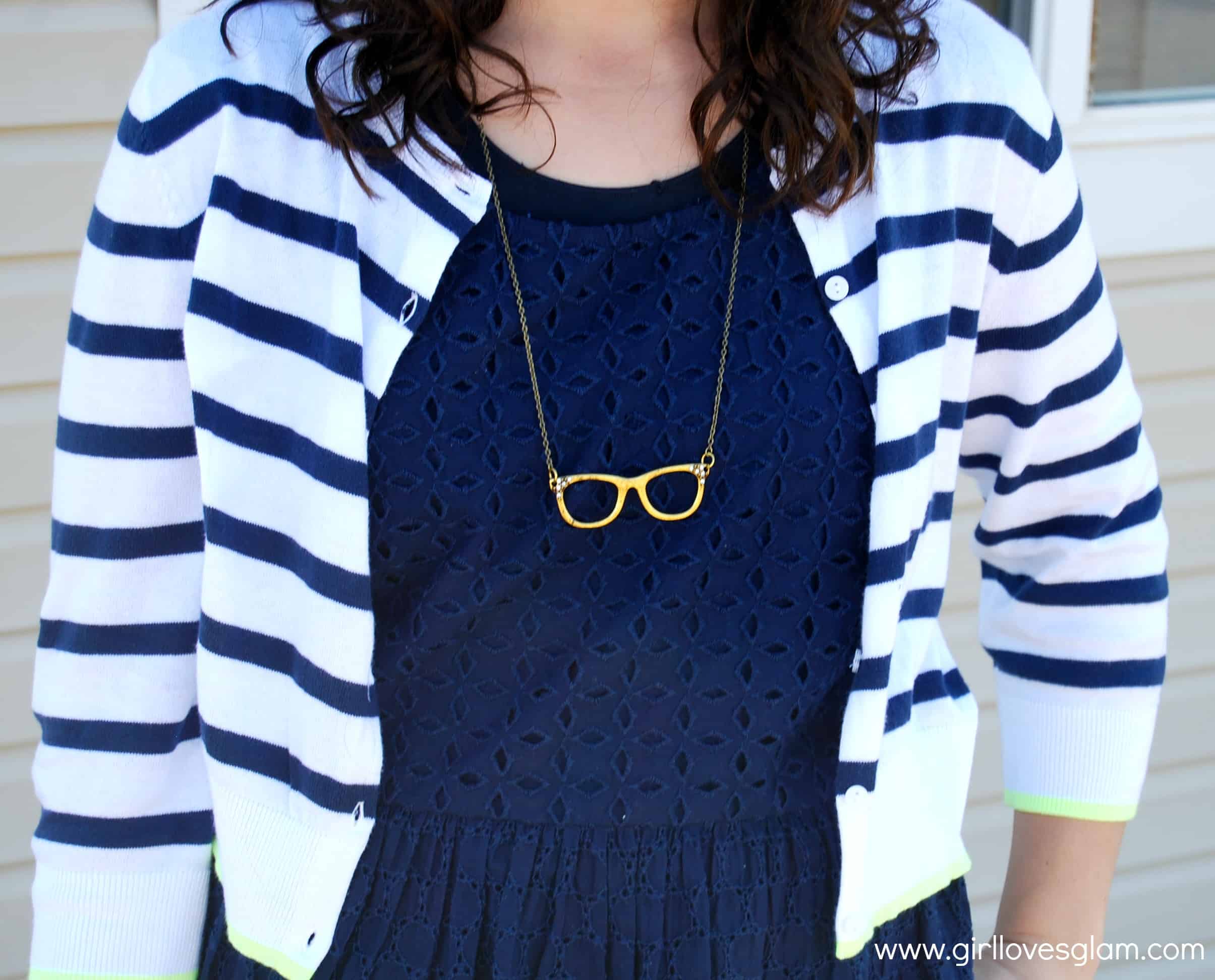 This necklace was so easy to make! I saw the glasses charm at Michael's and I knew I couldn't live without it! I got the chain at Michael's too and just added the charm to the chain. It is my new favorite accessory.
So… Does the Easter bunny visit you?
I am linking to these great parties here