This post contains affiliate links.
I have lived in my house for just over 2 months now. Usually, I am the type of person to move in and get everything decorated right away. I totally have been dragging my feet this time around! Part of it may be the fact that we have heard horror stories about the property management company we are renting through and I get freaked out to hang anything up in my house. Just last week, I hung up the first thing in my house and it turned on some sort of switch within me and I have been slowly working my way through the house as I decorate. One of the first rooms I worked on was my kitchen. We spend a lot of time in there and I wanted it to feel like a happy place to be!
I absolutely loved the idea of putting some sort of design on my pantry door, but wasn't sure what to put on it. I started looking through the Silhouette store and fell in love with this kitchen subway art graphic that they had. I purchased it right away! This was a fun little project and I love the pop of color that it helps add to my kitchen as well.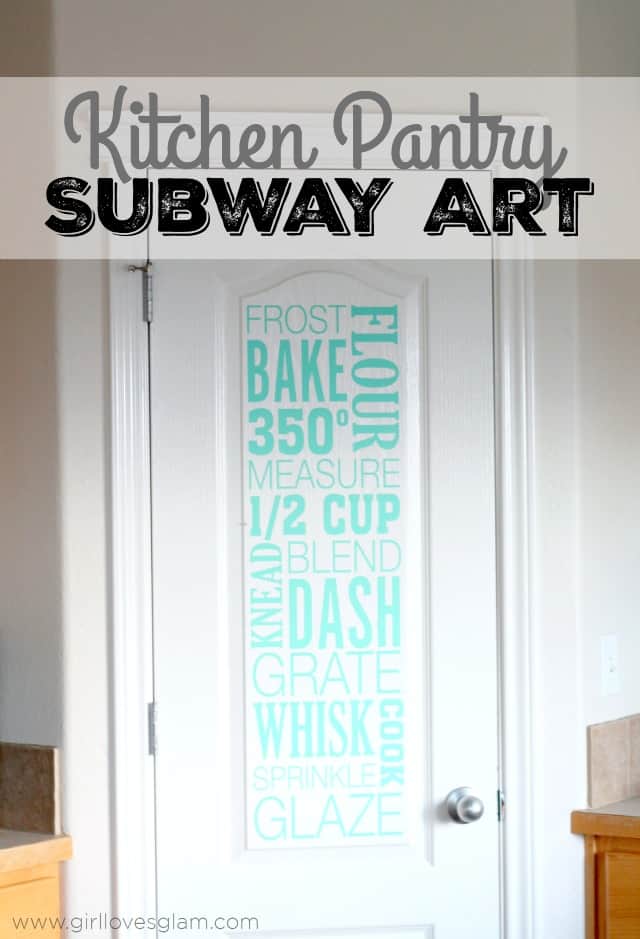 I love how it turned out and love that it took VERY little time to create too! All you need is… [Read more…]