These spicy marinated vegetables are always a hit! This recipe is easy to follow and your friends will be talking about this for months, I promise! It makes the perfect side dish for any neighborhood barbecue or your family meal.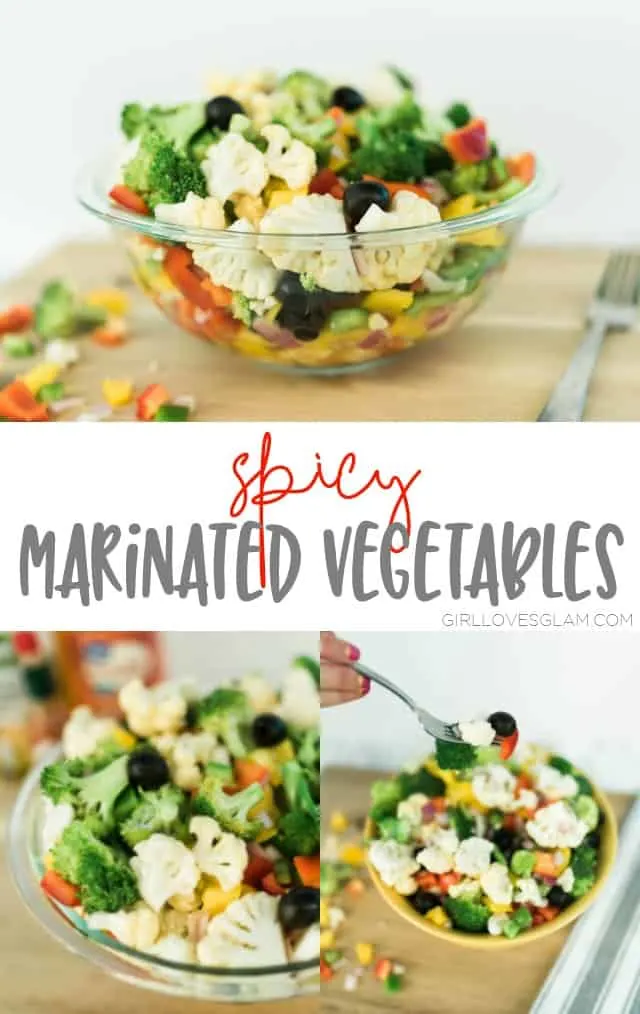 Several years ago, I went to a neighborhood barbecue. I saw the most delicious looking vegetables that smelled even better than they looked. I scooped up a plateful and what happened next, is nothing short of a love story. The taste of these vegetables was just as I felt heaven would taste like. I had to know who made this. Finally, I found the woman I had been looking for. When I asked her if I could have the recipe, she paused. She then explained that the recipe for spicy marinated vegetables had been given to her by a friend who had kept the recipe a secret for years!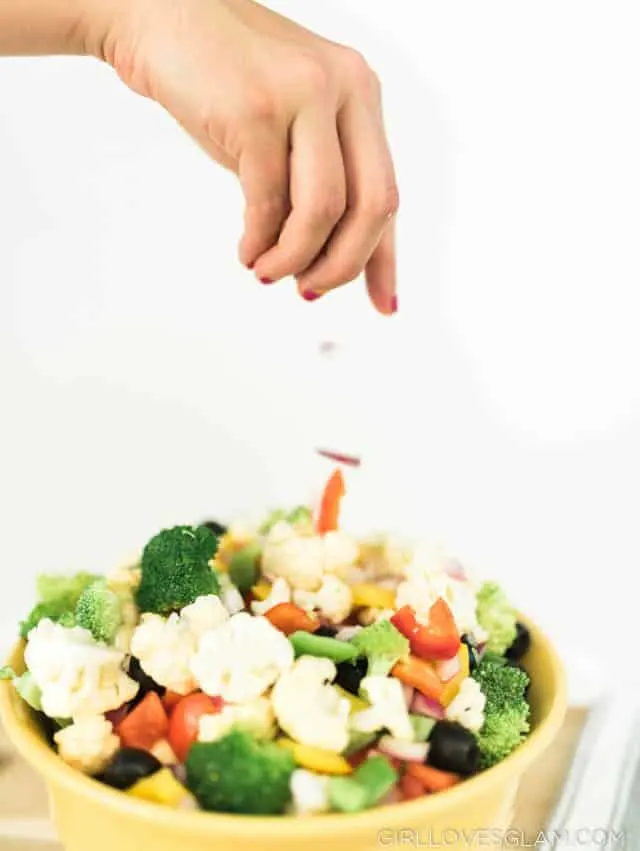 My sweet neighbor was nervous about leaking out the recipe any further, but after about a week of thinking it over, she handed over the recipe. The recipe didn't just go to me though, it went to everyone! Everyone wanted this recipe! Needless to say, the once secret recipe for spicy marinated vegetables went viral throughout the neighborhood.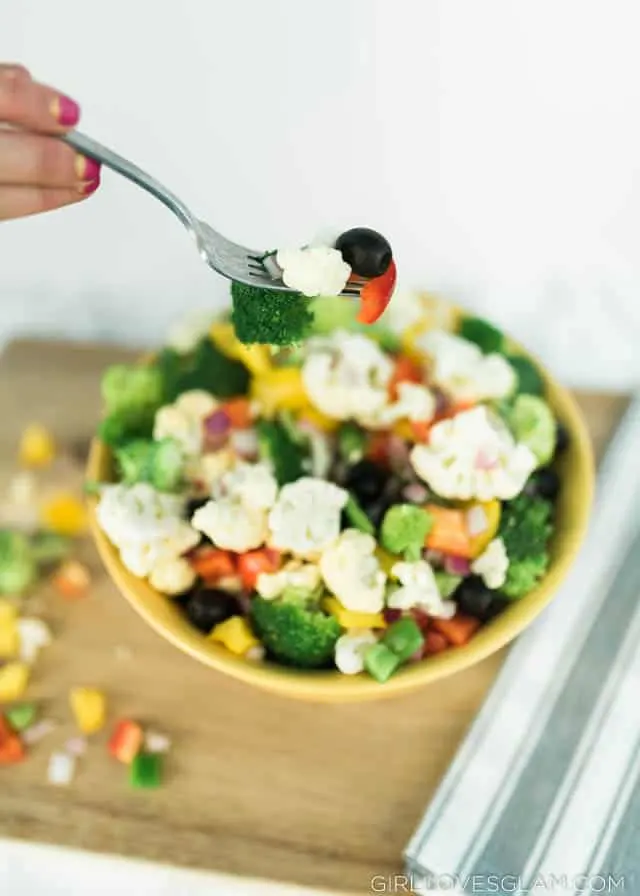 After making this recipe several times, I decided to tweak it a little to make it fit my taste buds even more. I am excited to share this recipe with you! It can be your little secret at all of the get-togethers you will bringing this to! It has just enough spice, without it being too spicy for my kids. It is sure to be a hit with your family!
Spicy Marinated Vegetables Recipe
Spicy Marinated Summer Vegetables
Author:
Spicy, marinated vegetables that are full of flavor and perfect for any occasion.
Ingredients
1/4 c Oil
3/4 c Apple Cider Vinegar
2 tsp. Salt
1 tsp. Sugar
1 tsp Tabasco Sauce
1 Head Broccoli
1 Head Cauliflower
1 can Olives
1/4 Red Onion
1 Green Pepper
1 Yellow Pepper
1 Red Pepper
Instructions
Chop up all vegetables and place in a large bowl. Put the rest of the ingredients on top of the vegetables and stir to coat all of the vegetables. If the bowl has a lid, place the lid on the bowl. If the bowl doesn't have a lid, put vegetable mixture in a large bag that can be sealed shut. Let vegetables marinate while turning veggies every few hours. For best taste, allow the vegetables 24 hours to marinate.
These spicy marinated vegetables are a great side dish that is full of flavor without being packed full of calories too! I can't wait for you to try it!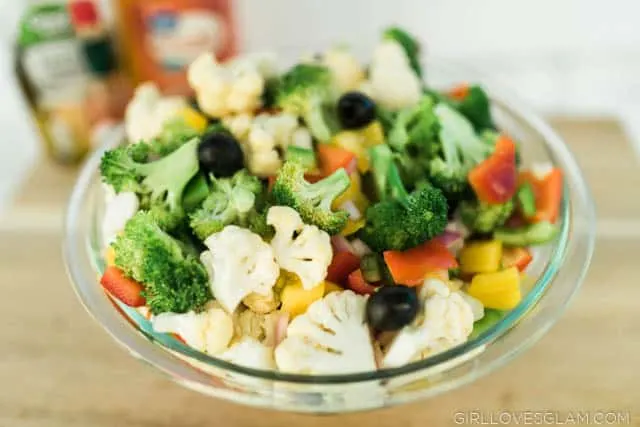 What is your favorite side dish to bring when you are going to a neighborhood barbecue?