My little brother got married in June. At his wedding luncheon, we were served a fruit salad with our meal. The fruit was literally the most delicious fruit I had ever tasted. It was so sweet and so good! While I was eating it, I noticed that there was a little syrup of some sort on it. I knew that that was what was making the fruit taste so good! After the luncheon, we were cleaning up and one of the caterers was cleaning up too. We complimented her on how delicious it all was, but we couldn't stop talking about the fruit! She mentioned that they used a honey lime sugar syrup over all of it that made it taste even more delicious than the fruit already is naturally.
I needed that recipe! I came home and searched high and low online, but had no luck at finding a recipe. So, I made my own! It isn't exactly the same as theirs, but it is pretty darn good.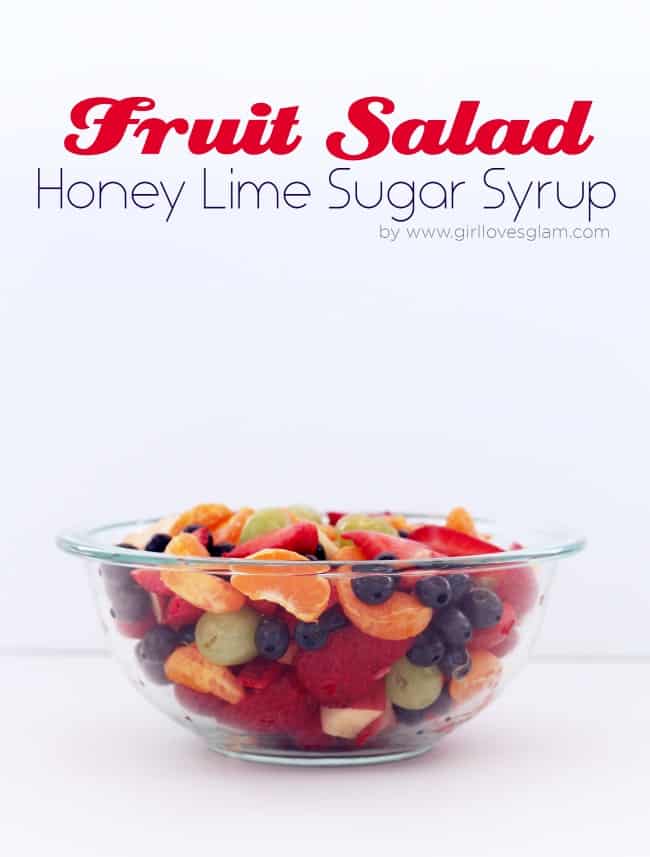 It is pretty amazing to watch how quickly the fruit disappears when it has been glazed with this honey lime sugar syrup! A little of the syrup goes a long way. The amount of fruit in this bowl and the amount of syrup I made wasn't exactly the right amount, but I would rather make too much syrup and just discard the leftover than to not have enough for all of the fruit salad.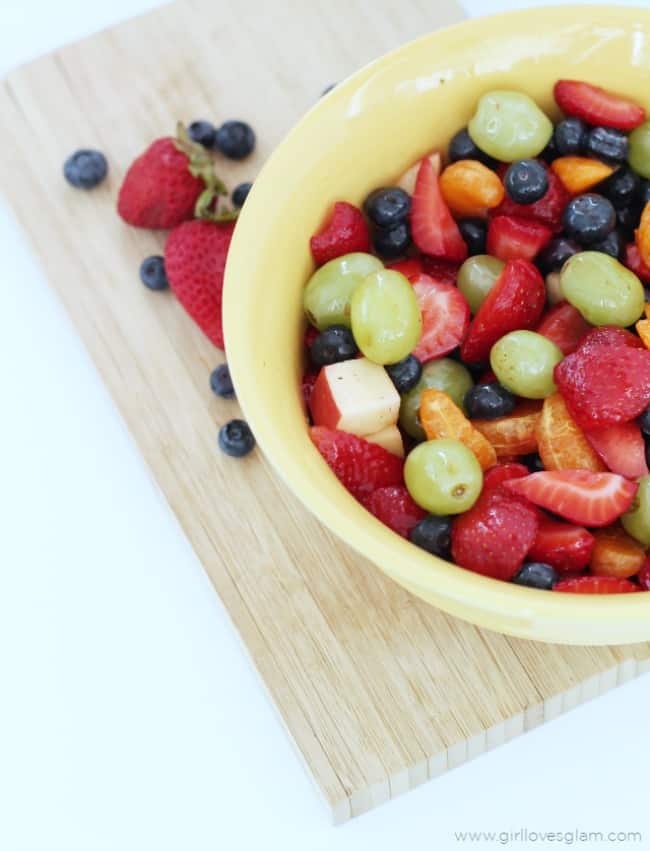 Fruit Salad Honey Lime Sugar Syrup
Author:
Ingredients
1 cup sugar
1 cup water
1 tbsp. honey
Juice of 2 limes
Instructions
Combine all of the ingredients in a small pot and bring it to a boil. Once it starts boiling, turn down the heat and let it simmer for 15-20 minutes. Take it off of the heat and pour it into a cup that you can pour it out of when the time comes. Store it in the fridge until it has cooled down completely.
When the syrup is almost cool, cut up your fruit and place it in a bowl. Once the syrup is cool, pour the syrup over the fruit.
Put the fruit in a strainer and drain out all of the excess syrup from the fruit.
Serve immediately and enjoy!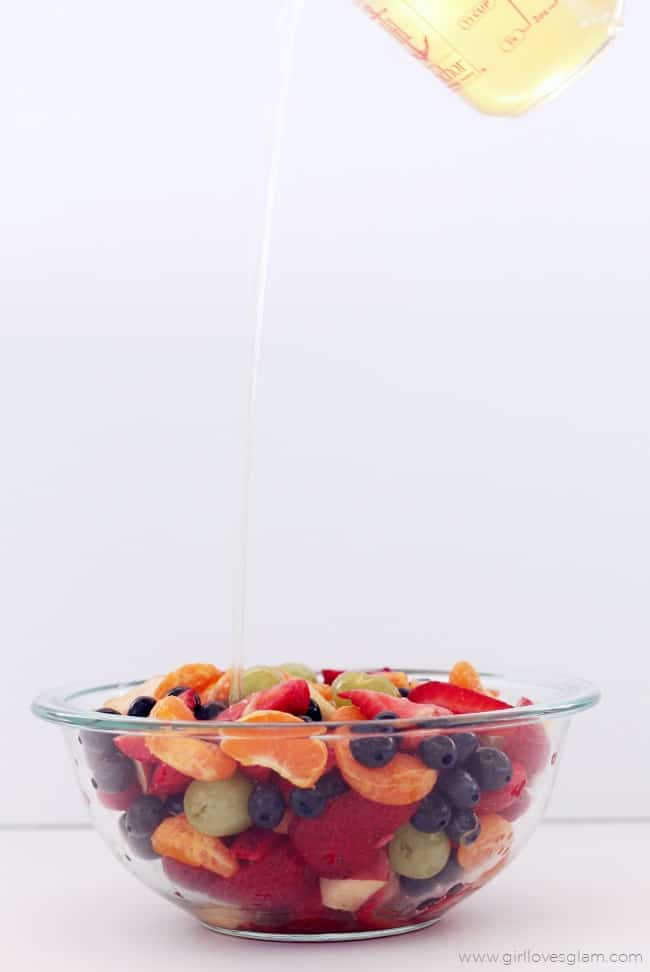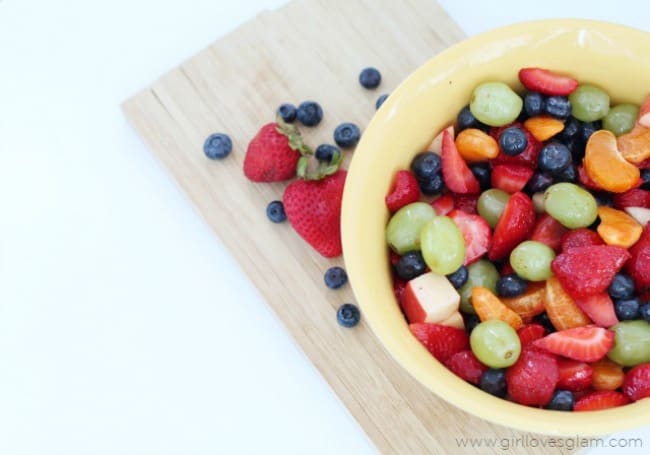 I hope your family loves this fruit salad as much as mine does! Have a happy summer!
Don't forget to check out these fun summer activities you can do while you are munching on your delicious fruit salad!