I absolutely love trying new products! There are quite a few companies who send me things that I try out on my own and either decide to share or not to share with you. I have decided to start sharing some of my first impressions with you guys as I try new things though so you can see my completely honest, first try of products that you might be interested in trying for yourself! Today's products are from Aveda!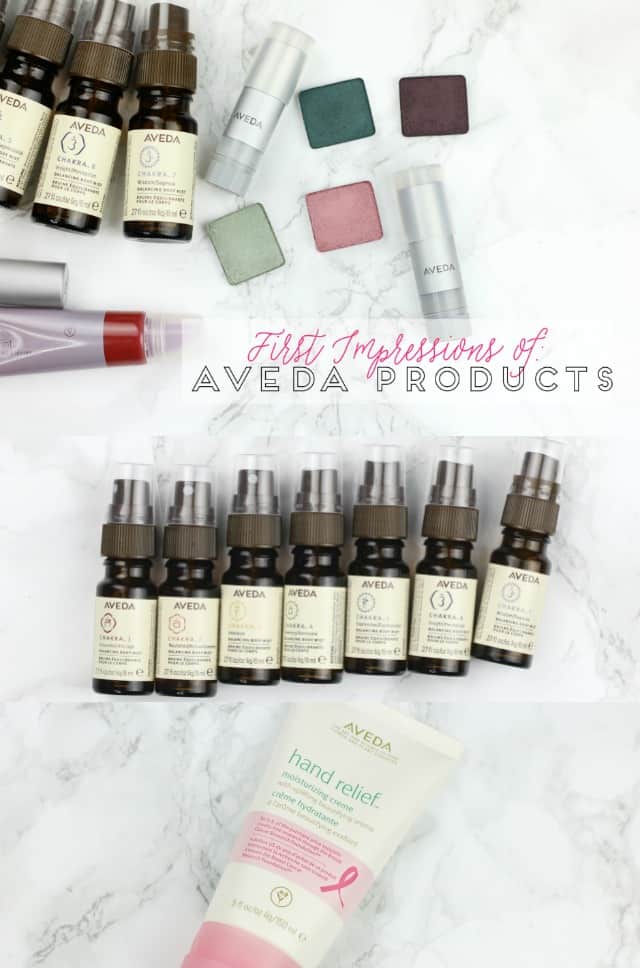 I tried out Aveda makeup, moisturizing creme, and their chakra sprays in my newest video. You can see all of those first impressions on that video.

If you are interested in trying any of these Aveda products that I tried, you can visit these links to grab them for yourself!
Aveda Hand Relief Moisturizing Creme
Aveda Single Eye Colors in Chia, Dusted Sage, Balsam, and Rose Quartz
Aveda Nourish-Mint Lip Definer
Aveda Nourish-Mint Smoothing Lip Color
Aveda Nourish-Mint Sheer Mineral Lip Color
Aveda Nourish-Mint Rehydrating Lip Glaze
Aveda Eye Definer in Slate Shimmer and Gypsum Gold
There you have it! Let me know if you try any of these products and love them!