Have you checked out day one and day two of the week of giveaways? Enter them for a chance to win!
Guys! I can't even begin to tell you how excited I am about today's giveaway! It has been in the works for quite a while. It is actually what sparked the idea of this week full of giveaways! Today, I get to giveaway a DIAMOND RING!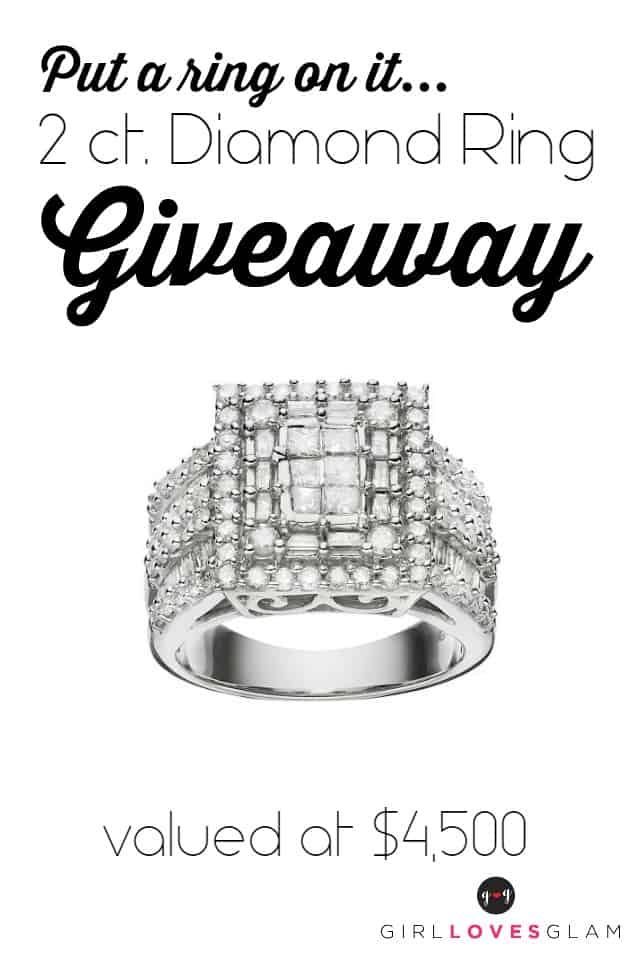 If you have been a reader of Girl Loves Glam for a while now, you know how much I absolutely adore Kohl's. They are just the best! I always love all of the fabulous deals I am able to get at Kohl's on high quality brands. I can't get enough of Kohl's cash either! Now that I have moved away from "the big city", I feel like I pretty much have a constant order from Kohl's in the mail! I literally just got one this week and have 2 more in the mail. I told you I was a bit obsessed!
Kohl's seems to have just about everything you would ever need. I had no idea that their fine jewelry selection was so great! Right now, they are having a major sale in their jewelry department. You should check it out HERE. Stop hinting to that husband or boyfriend that you want some jewelry and take it in your own hands. With the deals they have going on, you can buy yourself some gorgeous jewelry, or buy it and make your significant other give it to you for Christmas! Everyone will think they are the most romantic guy in the whole world and it can be your little secret that you picked it out! You can find their entire diamond selection HERE.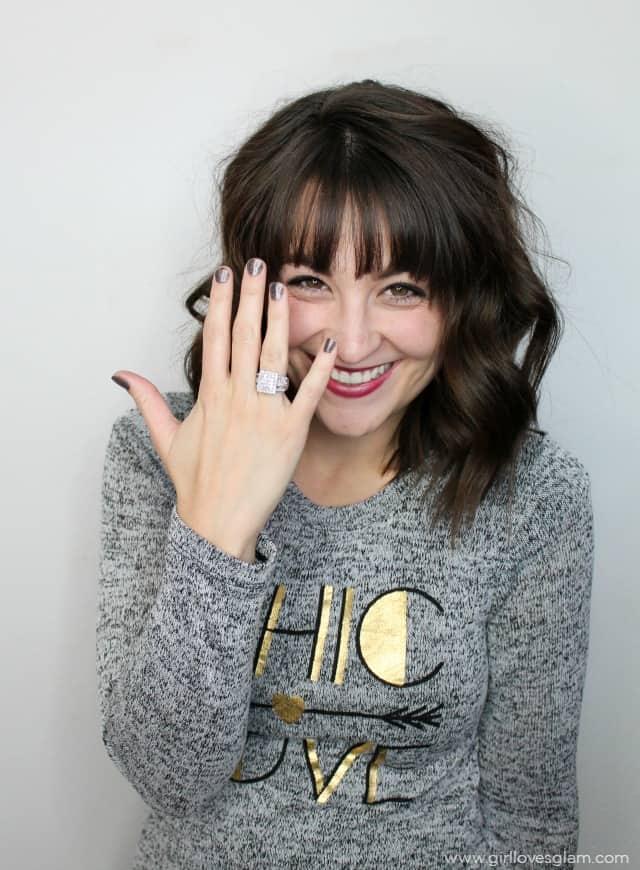 Kohl's is giving one lucky Girl Loves Glam reader this HUGE diamond ring! It is a 10k white gold ring with 2 ct. of diamonds! It is basically any girl's dream ring! It is valued at $4,500! Right now, it is MUCH less expensive thanks to the sale happening, so if you can't wait for the giveaway to end to get this ring for yourself or your significant other, you can go snatch it up for a fraction of the price!
To enter, use the Rafflecopter widget below! Good luck!