If you have missed out on any of the other 31 Days of Summer Fun posts, you can find them all linked on this post.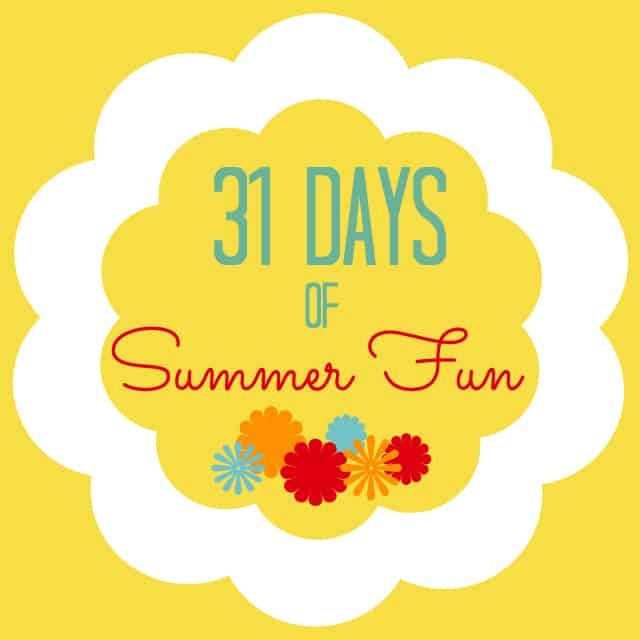 Today, I get to share a tutorial with you as part of the Summer Fun series! I wanted to share a fun little game that is a great Sunday activity for families to do after church!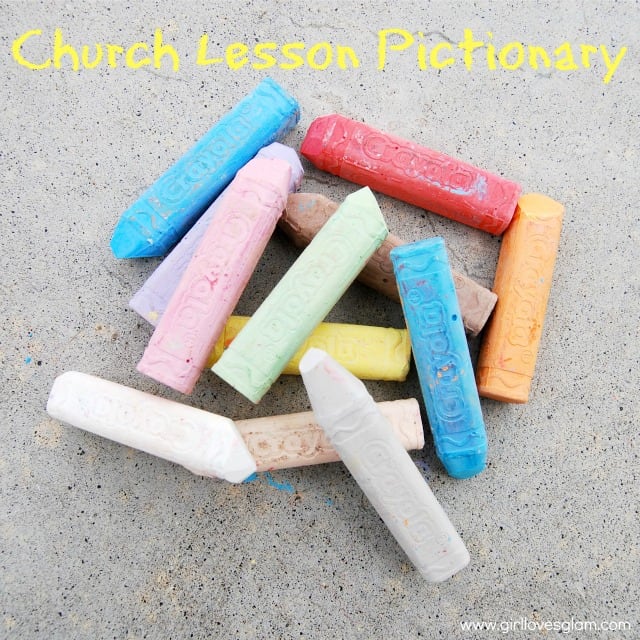 I love the game Pictionary! I always have. I haven't ever been a great artist by any means, but I have always loved coloring, drawing, and playing guessing games so Pictionary naturally fits right into my interests! I am Mormon. Sundays are treated more sacred than other days of the week for us. We don't go shopping or go out to movies with our friends, we observe the Sabbath by spending time with our families and resting in observance of that special day each week. Sometimes it is hard to come up with things to do on Sundays when you just want to go out to the mall. That is why I decided to create Church Lesson Pictionary!
To play, gather your family around in your driveway and split into teams. Everyone thinks about a few different things that they learned at church. One person goes up at a time and starts drawing on the driveway with sidewalk chalk what they learned at church. Both teams start guessing what that person learned about at church! It is a great way to keep the lessons taught at church fresh in our memories and also teach others about what you learned at church so you can all be inspired and uplifted!
Some examples (These are all LDS themed, but could you can draw themes for whatever your faith is!)
By drawing a temple, you could have learned about… Temples, temple work, eternal families, temple marriage, marriage, our body is a temple, etc.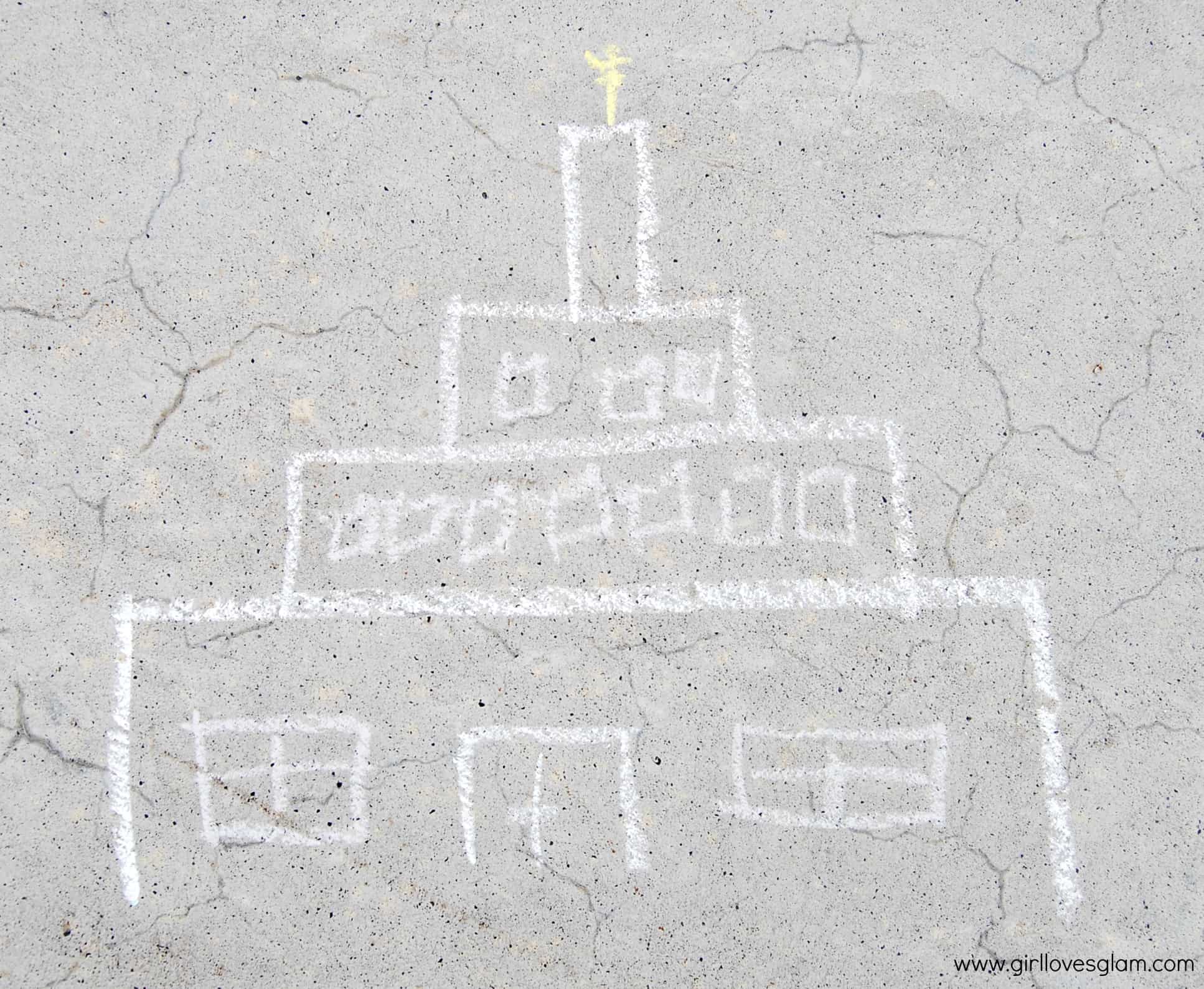 Drawing your family could mean… Eternal families, obey your mother and father, love at home, family proclamation, etc.
Drawing the CTR shield… choose the right, keep the commandments, etc.
By drawing a baptism, it could mean… baptism, missionary work, repentance, being an example, etc.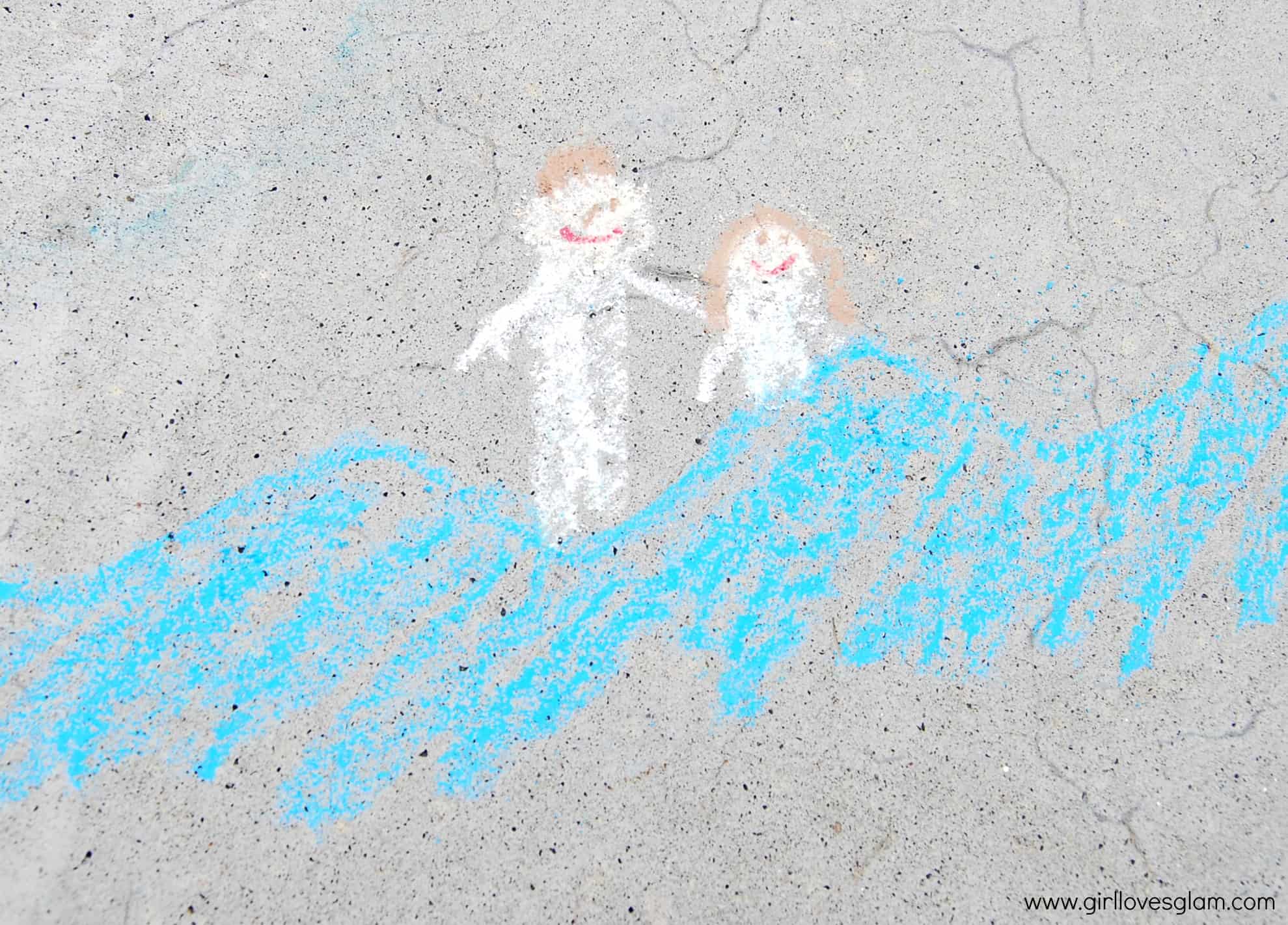 Not only is this a great activity to help keep your mind on the lessons learned at church, but it is an awesome way to spend time outside with your family!
Remember to check out the other great 31 Days of Summer Fun posts…
I link to these great link parties here.