Day 10 of the 12 Days of Holiday Giveaways features one of my all time favorite places to shop, Cents of Style!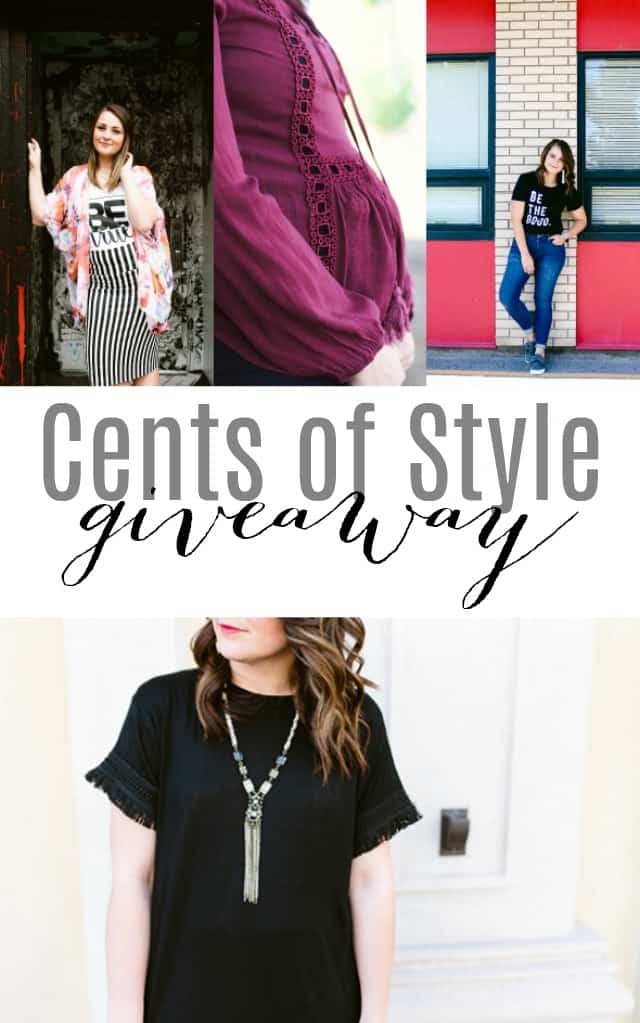 I have been a fan of Cents of Style for YEARS! I was first introduced to Cents of Style when I was living in my mother in law's basement, while my husband was student teaching for a summer. I was pretty lonely that summer. It was 2010 and it was the first time I lived more than a half hour drive from my family. I would watch local Utah TV everyday before I went to work at a bookstore in the evenings. One day, I saw Courtney from Cents of Style on one of the shows. She was talking about dressing stylishly, without breaking the bank. I loved that theory! At the time, Cents of Style was totally different than it is now. It was actually made up of several women who would sell inventory at little pop up shops, so I wasn't ever able to try any of their clothing out.
Then things changed when they made their online presence known! I started shopping with them, telling everyone how much I love them, and have never stopped! They are a company full of hardworking, inspiring humans who sincerely want women to feel and look incredible. What isn't there to love about that?!
That is why I am incredibly humbled and honored to have been able to work closely with them over the years. And I am so excited to share the joy of Cents of Style with one of you! One lucky reader is getting $100 credit to shop at Cents of Style! Lucky! To enter, use the Rafflecopter widget below. Good luck!