In March 2012, I made an organization board to help keep my family in order. I made it with a baby strapped to my chest and decided to put it on my blog that I had just quit my day job for. Three months earlier, I had decided to take the plunge and be a full time blogger… at the exact same time as I had my first child. Interesting timing, right? Well, that little organization board tutorial went VIRAL! I had no idea what was going on. I just suddenly was getting hundreds of comments, emails, and my life was completely changed. That post is still one of my top traffic sources to this day, but I cringe every time I see it pinned on Pinterest, which is over 500k times… that is a lot of cringing! The lighting was terrible and I am SO over chevron print and the colors aren't exactly my style anymore. You can see the full tutorial for my first organization board, here.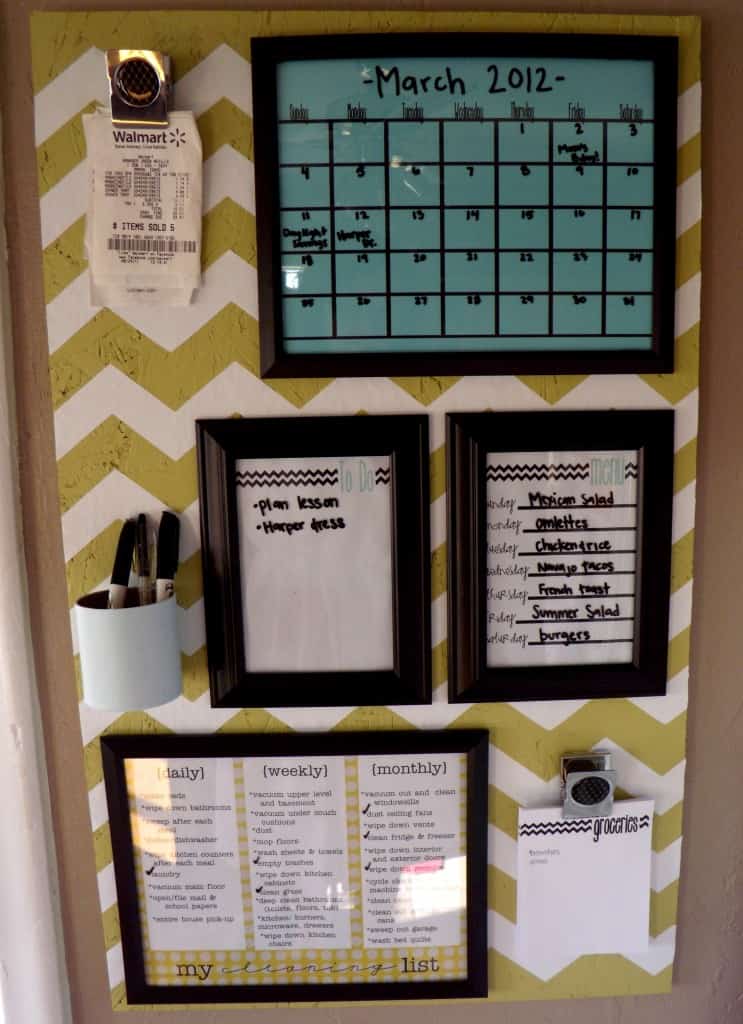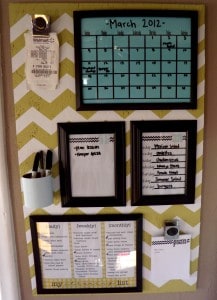 I have wanted to change up the good ol' organization board for a while now, but just have had ZERO motivation to do it. Once we moved, I decided to finally take on that project. I set my entire old board a side and started fresh! Ladies and gentlemen (for the one random dude who happens to come across this post), I present to you… The Organization Board Family Command Center version 2.0!
Ahhhhh… isn't that so much better? I really wanted to bring in some natural elements with the stained wood, while keeping some funky features like the stripes and the metallics.