We played with the Playskool My Little Pony sets as part of a sponsored post for Socialstars. #PLAYSKOOLCREW
Time is running out for the holidays, but I have found the most perfect gift for every little girl in your life and you have got to know about it! I have had major flashbacks over the past few months as I have heard my 3 year old talk about My Little Pony. She loves it! It is crazy to think that she loves something that I remember loving at her age too. I am in love with the new Playskool Friends My Little Pony toys that my daughter has recently fallen in love with.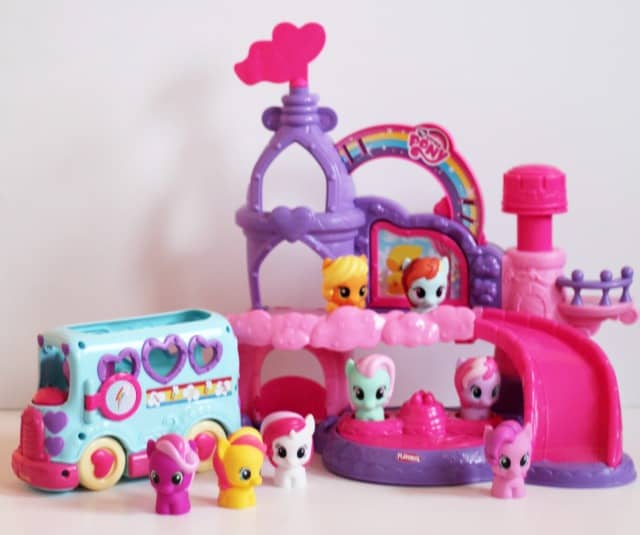 If the characters from My Little Pony weren't already cute enough, these adorable toys make them even cuter! They are easy for little hands to grab a hold of and to use their imagination with.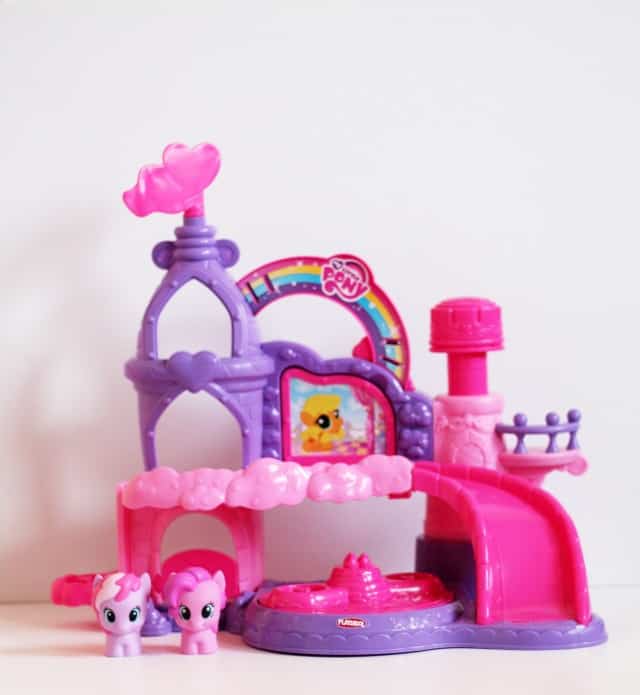 The Playskool Friends Musical Celebration Castle featuring My Little Pony is perfect for children ages 18 months to 4 years old. My daughter has loved creating her own little stories with these chunky Pinky Pie and Star Song ponies. The castle sings and the ponies can even dance and go down a slide! Definitely put this on your last minute shopping list for the holiday season.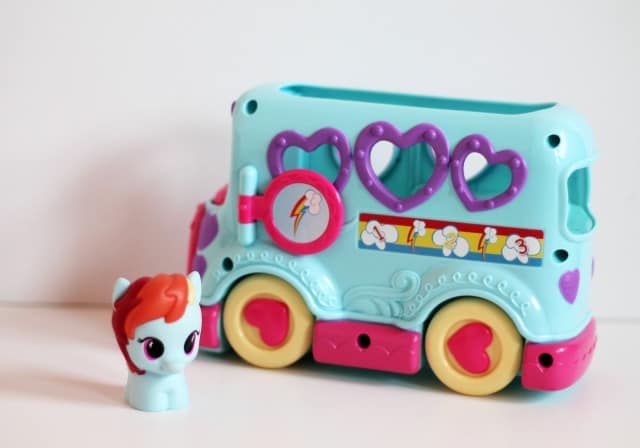 The Playskool Friends My Little Pony Rainbow Dash Friendship Bus is so fun to play with! You can put 3 ponies in the bus and let them roll around in this adorable bus with interactive buttons, roller, and stop sign on the bus. It is the perfect addition to the other Playskool Friends My Little Pony toys.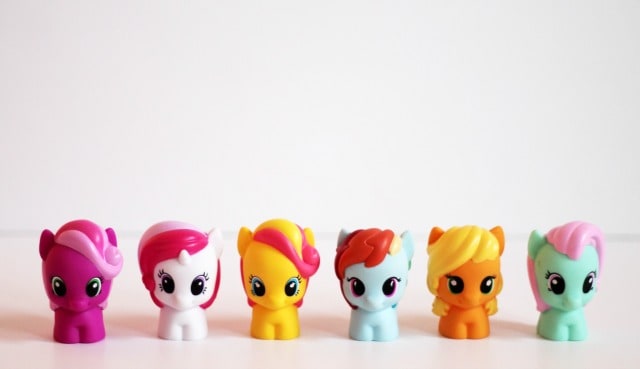 The Playskool Friends My Little Pony Figure Collector Pack tops off the other sets we have because they add even more fun! Even more imagination can be used when there are more characters to use! This collection includes 7 figures that are just the cutest.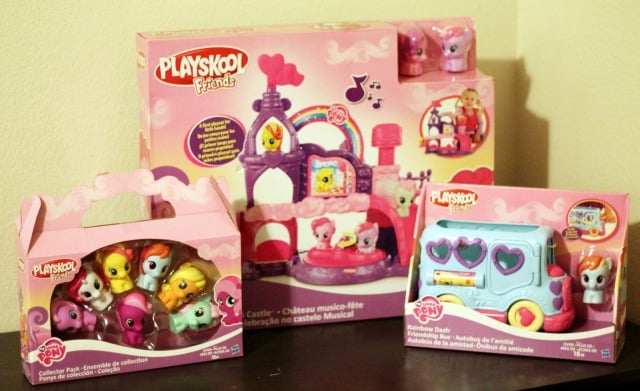 So, what holiday shopping do you still need to do? Who on your shopping list would love the Playskool Friends My Little Pony play sets?