This holiday season, I'm swapping gifts with another blogger for her entire family for eBay's holiday gift exchange. I've partnered with eBay to create this post! Enjoy!
I still remember receiving family gifts when I was younger. It may sound strange, but the thoughts of getting a gift as a family was almost more exciting to me than getting an individual gift! It was always such a mystery to see what gift would fit our entire family. It was so much fun to see what the gift givers thought our family would enjoy. Those gifts still go down as some of my favorite gifts I have ever been able to enjoy!
I love the idea of giving a family gift. Instead of purchasing several smaller gifts, you can put your entire gifting budget to one big item that everyone can enjoy. Most of those bigger ticket items aren't things that families would typically think to spend their own money on, so they make really great gifts! 
I put together a few suggestions to help you find the perfect gift when you need family gift ideas!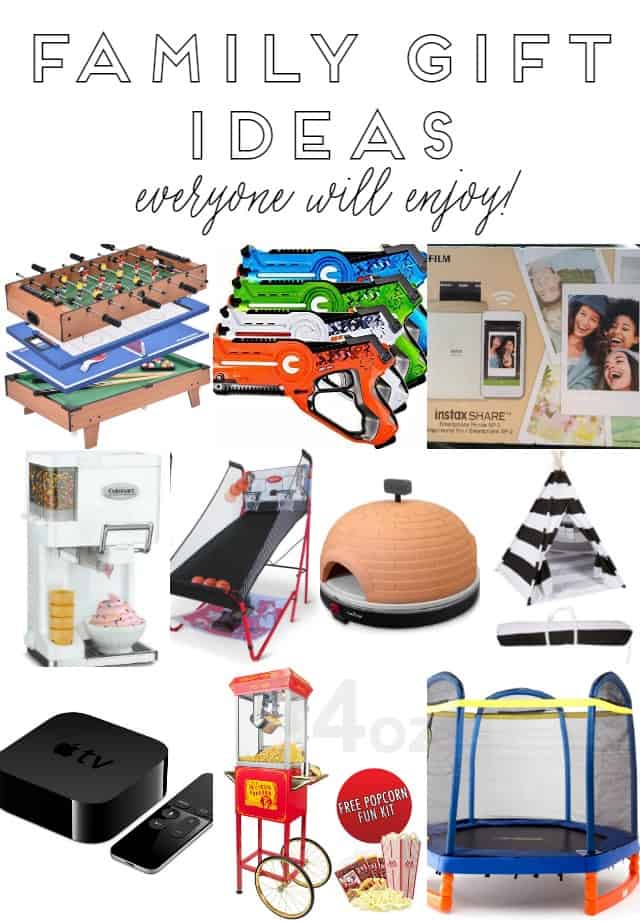 I loved searching for great gift ideas on eBay. It is a site that I can trust and I know that it is full of an incredible variety of items! No matter what types of things the family enjoys, eBay is sure to have something that would make a perfect gift for them! [Read more…]