Frozen Elsa and Anna DIY Vinyl Cups are so easy to make!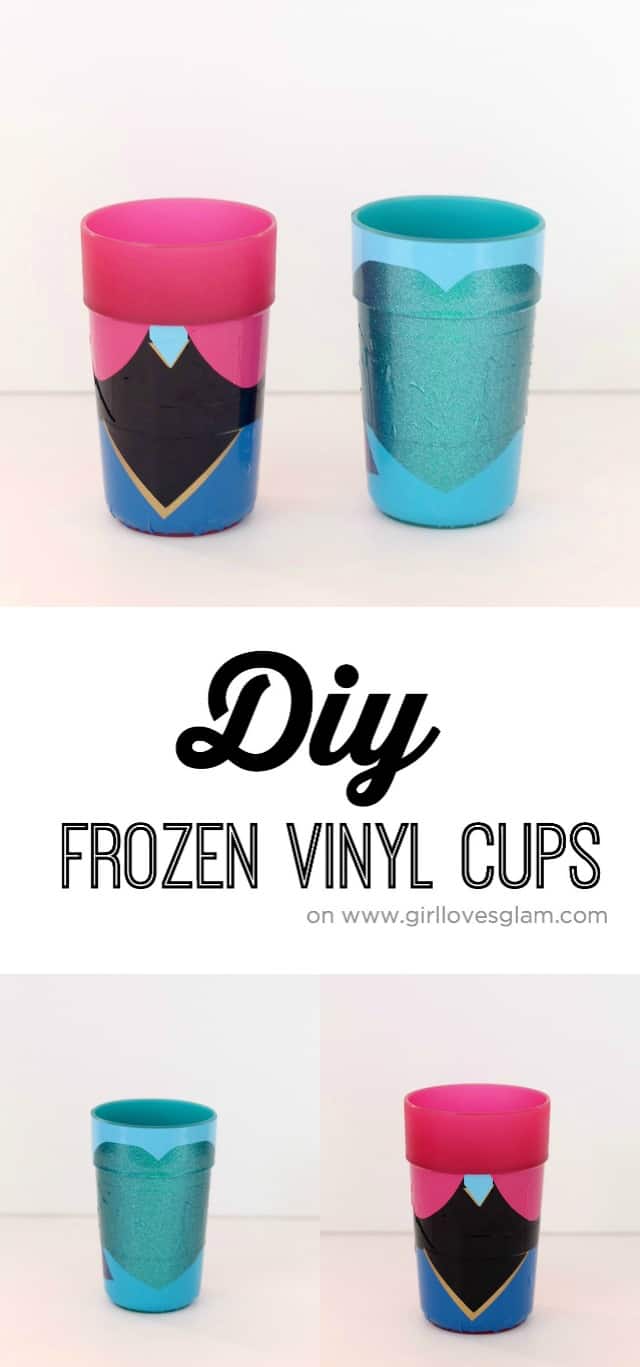 You may remember my post about my Disney Princess cups I made. I have really loved those cups, but I kept getting requests for Frozen characters. Can I let you in on a little secret? That Disney princess cup project was something I did in early 2013, before any of us knew Anna and Elsa! After I started getting requests for Frozen cups, I knew I needed to make an Anna and Elsa to join the rest of the Disney Princess cup gang.
These are both pretty darn easy to make. I didn't use any vinyl cutters for these because I wanted them to be something that ANYONE could make!
Here is what I used to make these… [Read more…]