If you are a parent, you have probably had more moments than you can count where you have thought to yourself, "Nobody told me that this part was going to be so hard!" I find that thought sneaking into my mind more often than I care to admit! Parenting is hard. No matter what phase of life you are in, there are challenges that parents face with their children. My kids are both still young, so most of our trials include diapers, lack of sleep, homework, housework, and tantrums. Parenthood isn't always that squeaky clean fantasy that you had when your first child was still in the womb! That is why I am excited to partner with Baby Dove. They understand that motherhood isn't always squeaky clean and they encourage parents to embrace life's real moments!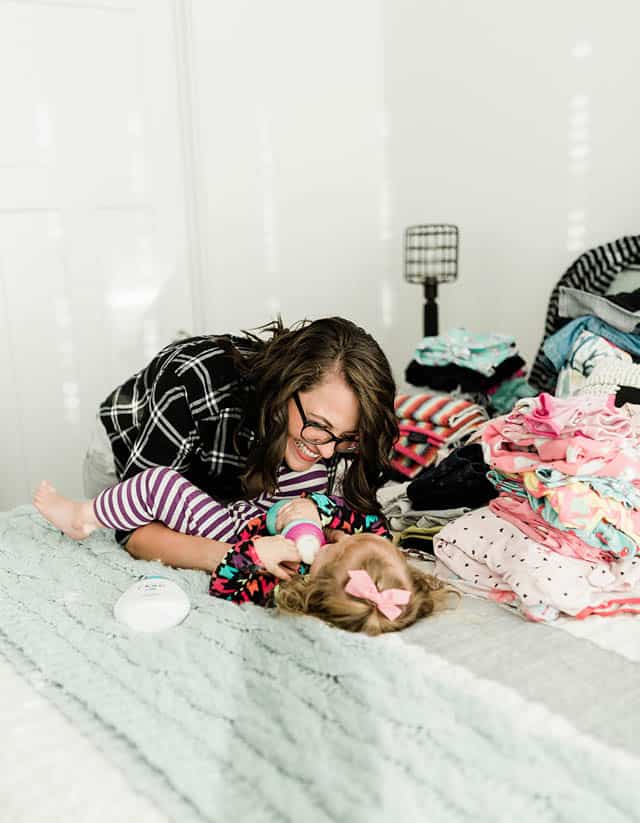 Trying to do laundry with a toddler is a lot like trying to wash dishes with ketchup, instead of dish soap. It is a little pointless! While I am folding, she is unfolding! It is a constant game of how quickly I can fold, how well I can fold with one arm, or how good of a job I do at distracting her while I power through the pile of clean clothes.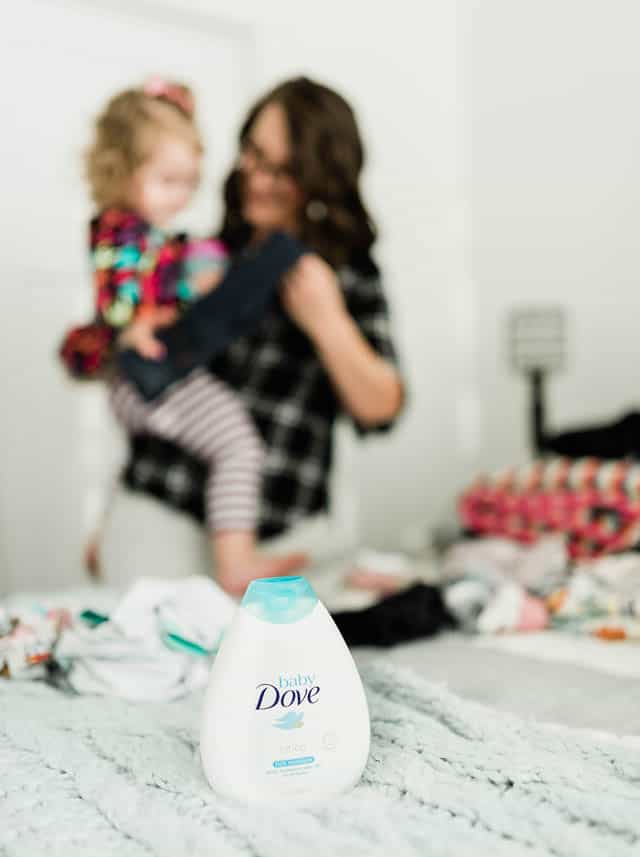 Thankfully, Baby Dove understands that parenthood is messy and that parents don't have a lot of extra time to be researching the ingredients in their child's lotion and soap. Baby Dove makes their products an easy choice for parents! Baby Dove cleansers and lotions are made with 100% skin-natural nutrients. It is very gentle on baby skin! You can even use this coupon to save money on Baby Dove products. And check out their adorable new video, too!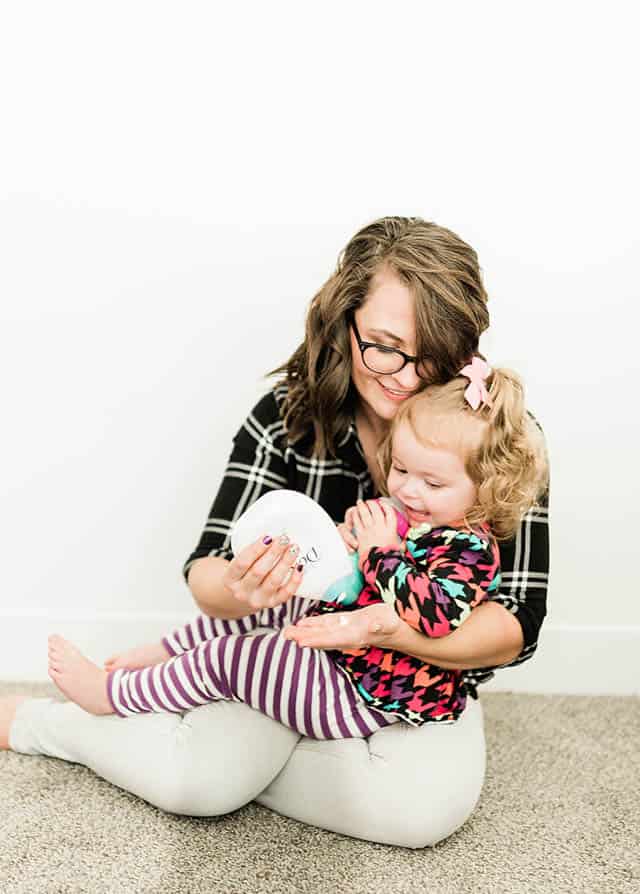 My baby's skin used to be very dry. She would get red dry patches and diaper rash that was so sad! Since we have started using Baby Dove products, her skin has completely changed. She now has that baby soft skin that all moms love to feel when they are snuggling their babies! She is now old enough to even get a little excited to put lotion on because she can put some of it on by herself. She knows our daily routine always includes Baby Dove Rich Moisture Baby Lotion!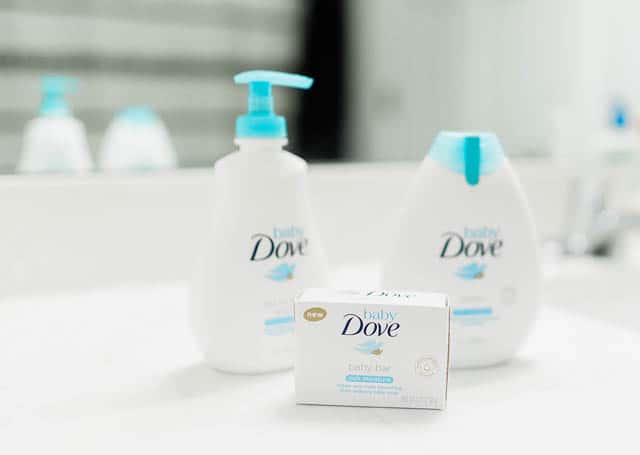 Her healthy skin routine doesn't just stop with the Baby Dove Rich Moisture Baby Lotion, it actually starts before that! Using the right products for your baby's skin in their baths can make a world of difference for their skin. We have been really impressed with both the Baby Dove Rich Moisture Tip to Toe Wash and the Baby Dove Rich Moisture Baby Bar. They help retain your baby's natural skin moisture. Unlike a lot of baby soap bars out there, the Baby Dove Rich Moisture Baby Bar is milder and more moisturizing. All Baby Dove Rich Moisture products are dermatologist and pediatrician tested. They are also hypoallergenic and created without dyes, parabens, or phthalates.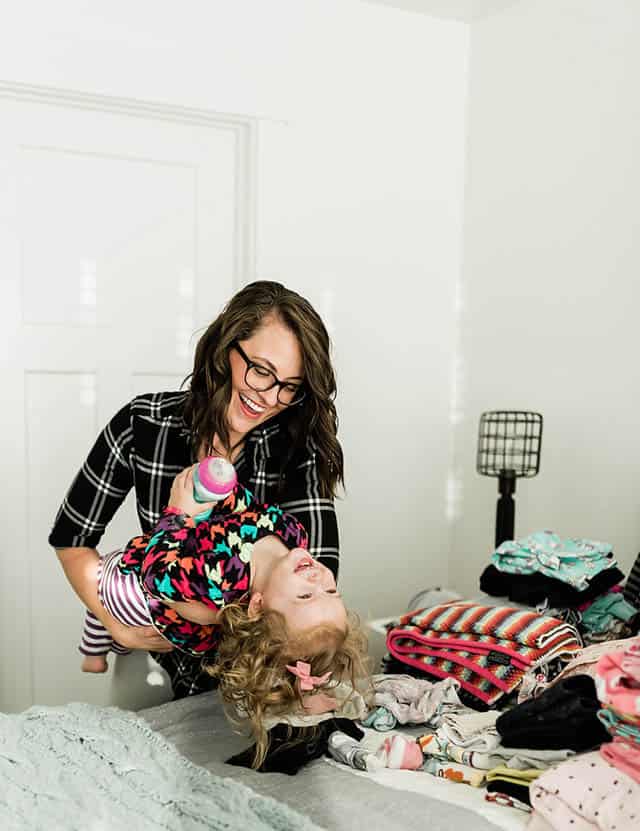 No matter how you look at it, parenting is a tough gig. It is the hardest thing I have ever done, but there is nothing more rewarding than watching my children grow and develop as the people who they are becoming. While some days might be full of tears, sick kids, or cleaning, the joy far outweighs the hard days. I try to take a step back from my daily demands and just enjoy being with my kids. So if that means that I am tossing my toddler onto my bed for a tickle fight or coloring in a coloring book with my 6 year old, it is important for me to just enjoy the crazy phase of life that I am in. It definitely isn't perfect, but it really is beautiful!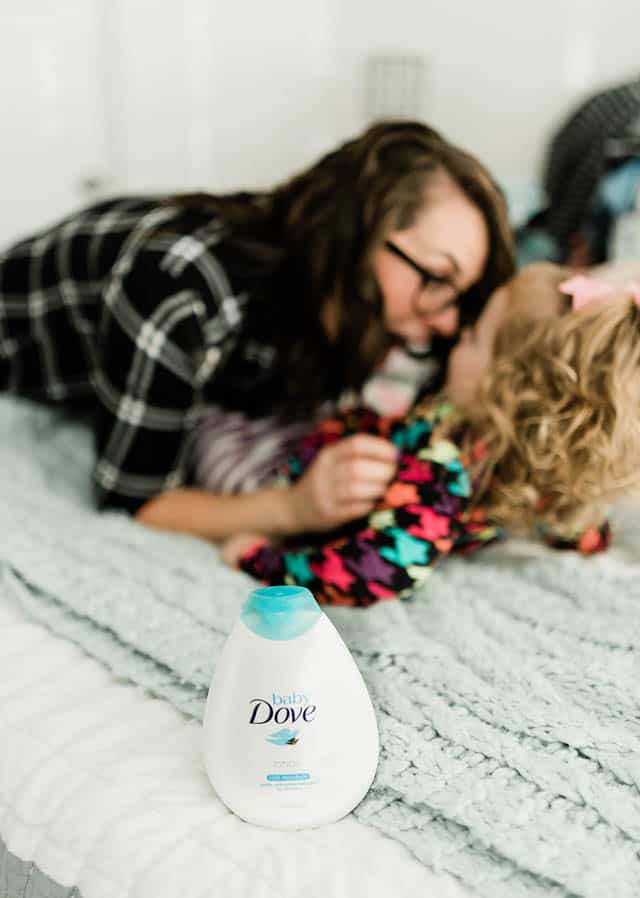 While there is no right way to parent, there is a superior way to care for your baby's skin. Thankfully, you don't have to think your baby's skincare through. You can grab Baby Dove products with the confidence that you need. Don't forget to use the coupon for Baby Dove products, when you do! You will know that their products have been tested and designed specifically for your baby's skin and that it is made with their gentle skin in mind. When it comes down to it, researching products for your baby's skin is probably pretty low on your priority list. You have kids to take care of, a household to keep on a schedule, and time you need to spend with your family. Let Baby Dove do the research and trust that when you purchase their products, they have your baby's skin at the top of their priorities!
This is a sponsored post written by me on behalf of Baby Dove.