This post contains affiliate links.
I have lived in my house for just over 2 months now. Usually, I am the type of person to move in and get everything decorated right away. I totally have been dragging my feet this time around! Part of it may be the fact that we have heard horror stories about the property management company we are renting through and I get freaked out to hang anything up in my house. Just last week, I hung up the first thing in my house and it turned on some sort of switch within me and I have been slowly working my way through the house as I decorate. One of the first rooms I worked on was my kitchen. We spend a lot of time in there and I wanted it to feel like a happy place to be!
I absolutely loved the idea of putting some sort of design on my pantry door, but wasn't sure what to put on it. I started looking through the Silhouette store and fell in love with this kitchen subway art graphic that they had. I purchased it right away! This was a fun little project and I love the pop of color that it helps add to my kitchen as well.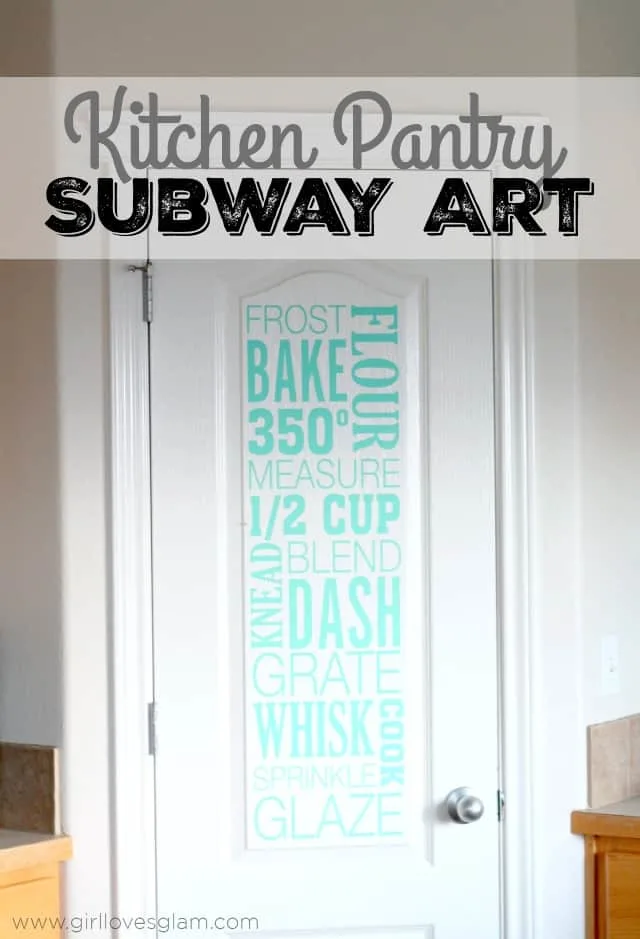 I love how it turned out and love that it took VERY little time to create too! All you need is…
–Indoor vinyl from Expressions Vinyl (I used two sheets)
–Transfer tape from Expressions Vinyl (I recommend buying it in a roll. You ALWAYS seem to need transfer tape)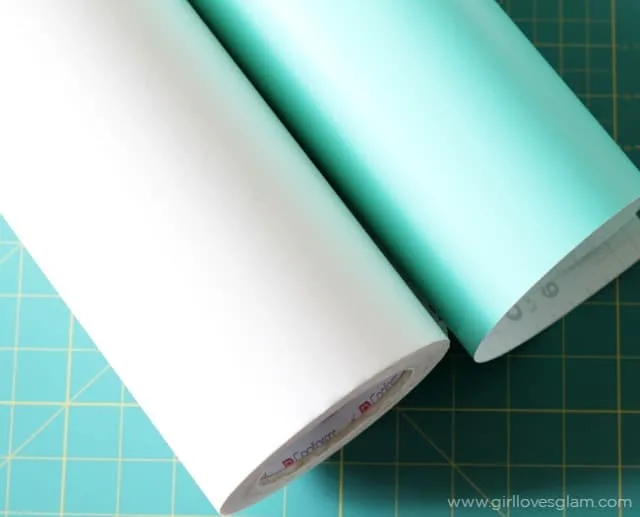 First, measure the space you want to put the subway art. Buy the kitchen subway art in the Silhouette Store, or make your own in Silhouette Studio. Size it to be the size that you need for your space. I made mine about a half inch smaller than the space so that I would have room around all of my edges.
As you can see, the design goes off of the 12×24 mat size, so you need to ungroup the image by right clicking on it and clicking ungroup. Then highlight the words that aren't fitting on the mat. Right click on those highlighted words and group them together separately. Move them over to the side. Send your words to your Silhouette to be cut onto your vinyl.
Weed out the vinyl from the negative space. Cut a piece of transfer tape that is large enough to lay over all of the words and use an application tool to really press it on there.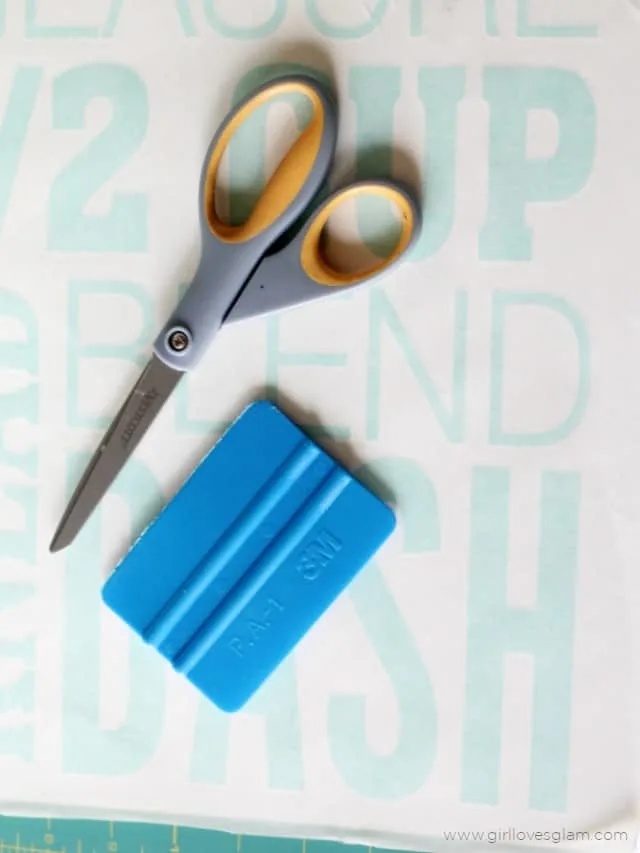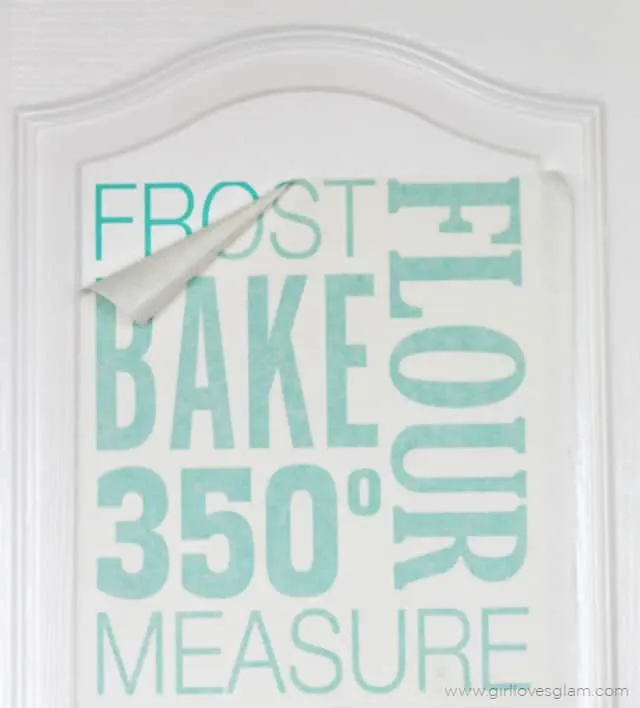 Place the vinyl on the spot where you want it to be. Sit it on there lightly and straighten it to where you want to be exactly. Press it on hard with an application tool. Peel back the transfer tape really slowly and carefully so that you don't peel up the letters. If the letters start to peel up, put the transfer tape back on and rub it with the application tool again.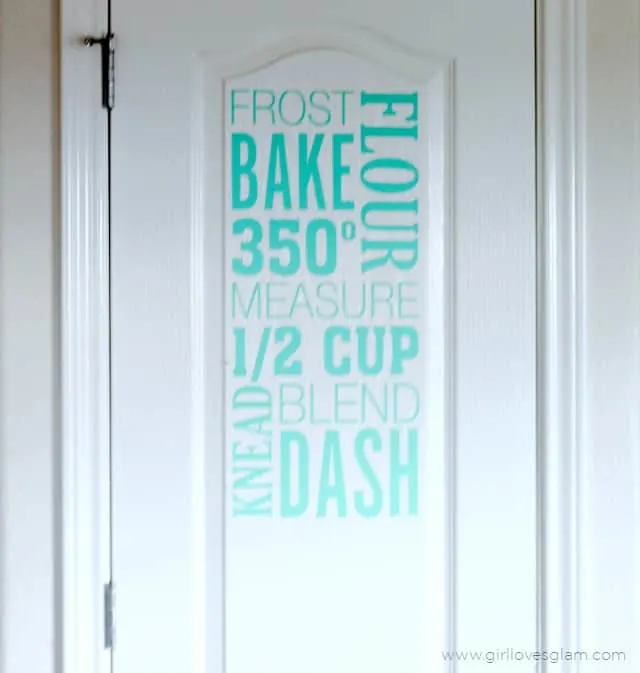 Cut the next section of subway art onto the vinyl and repeat the application process.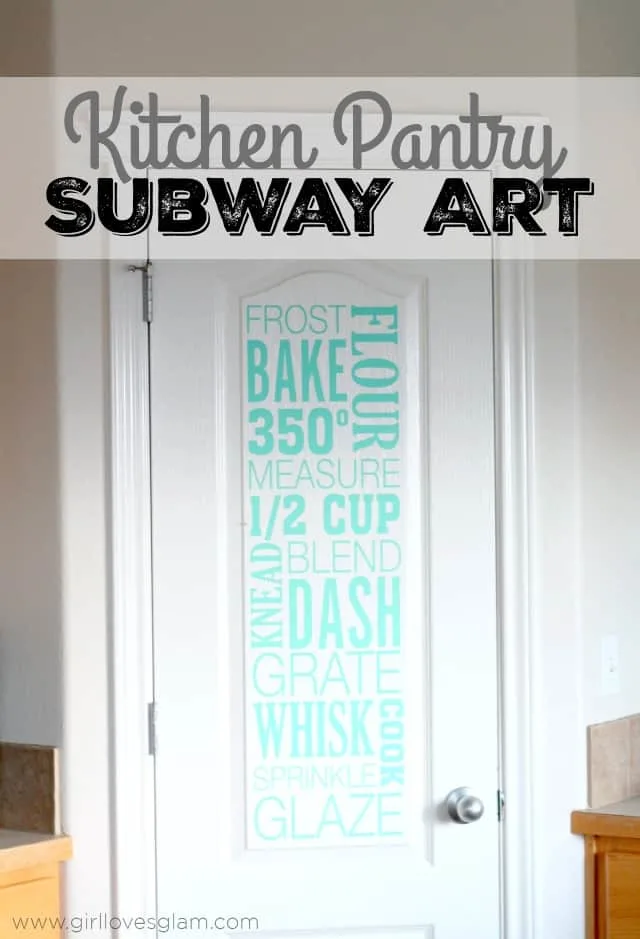 Now you can admire your pantry millions of times a day like I do!
Expressions Vinyl is hosting an awesome giveaway. Make sure you enter below! Good Luck!
a Rafflecopter giveaway