I have known that I have had an addiction for a while. I am truly a sugar addict. Sugar addiction is a real thing. My body fights against me when I try to go without sugar. I LOVE candy. It isn't just candy though. I love bread (which is full of sugar), non candy sweets, and soda. I really don't discriminate much when it comes to foods full of sugar! When I was approached by Paleta to try some of their products, I knew it would be good for me.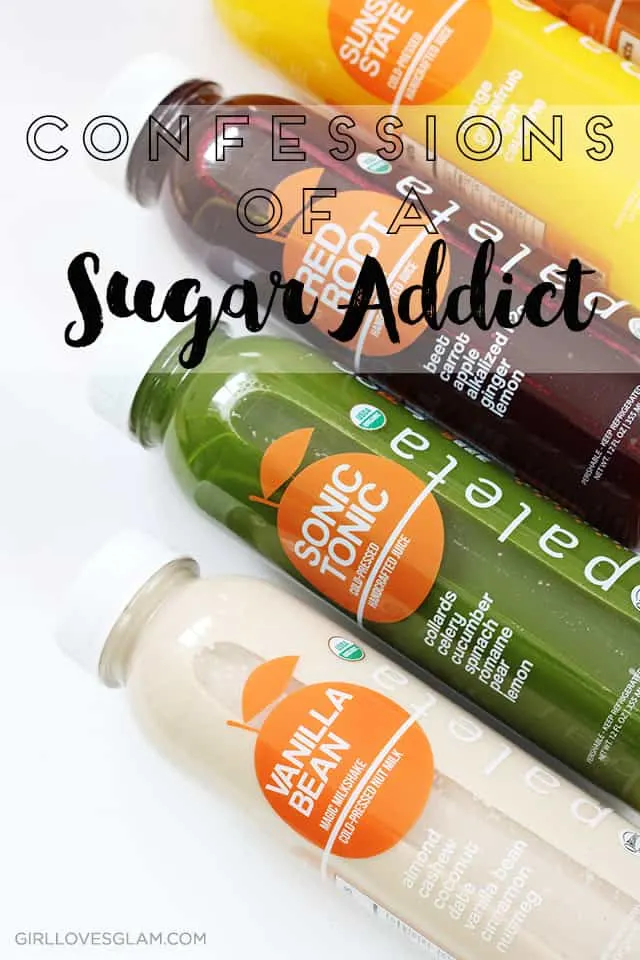 I was most excited to try their cold pressed juice! I was nervous, but I knew that it would be good if I did the day juice detox.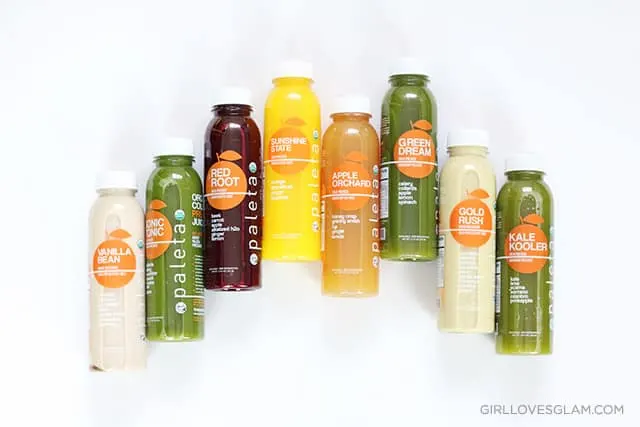 The Paleta juice detox consists of 8 juices. When you do the detox, you don't eat any other food. These juices have all of the nutrients that you need in the day. You do need to be drinking plenty of water though! Start out the day with water before starting the juice detox.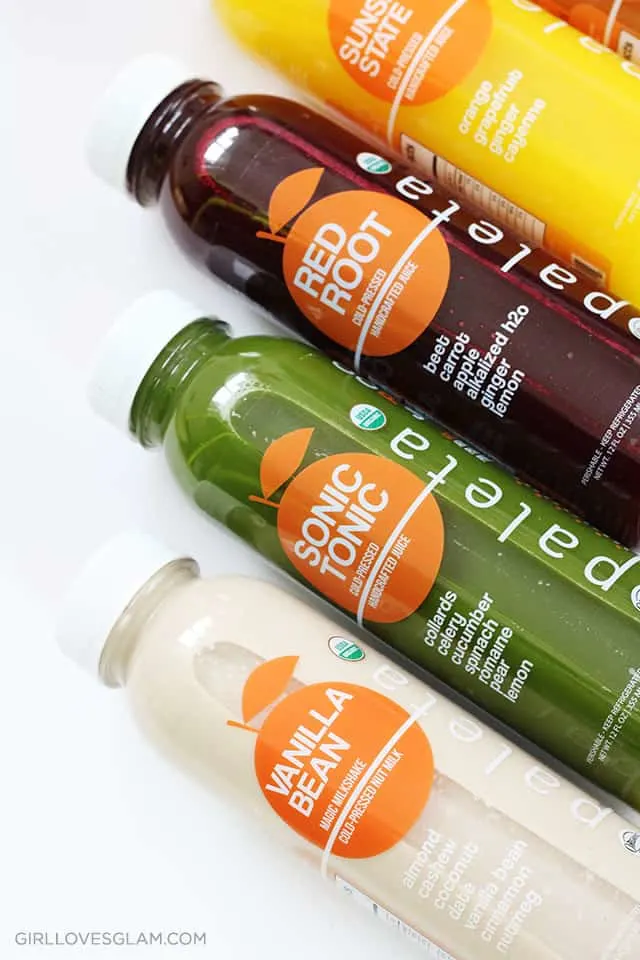 Each bottle is labeled so you know what order to drink them in. Some of the juices were harder to get down than others, but I couldn't deny how good my body was feeling. There were definitely times that I had to have some mind over matter so that I didn't eat solid foods. I don't think I have ever been so tempted by Costco samples! By nothing short of a miracle, this sugar addict was able to complete my full day of the Paleta juice detox without any cheating!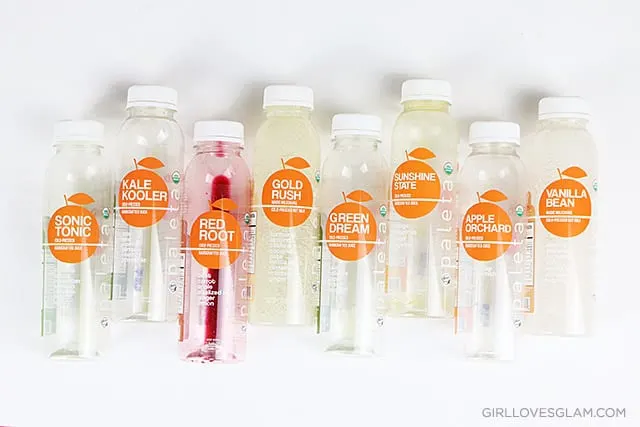 I definitely felt accomplished at the end of the day, but the real change wasn't felt until the next day. I felt so good! I didn't have the insane cravings that I normally have, I didn't feel as hungry all of the time, and my body just felt fresh.
I wanted to use this detox as a starting point to begin my journey of ridding my body of the sugar addiction that I know I suffer from. Although I have had many setbacks since the detox, I know that it helped in a major way. I am happy to say that I haven't had any candy for 8 days now. I am still working on the other types of sugar coming into my system, but coming from someone who literally HAD to have candy everyday, this is a huge accomplishment.
One way that I have been able to get past my need for candy has been the Paleta Power Up Energy Snacks.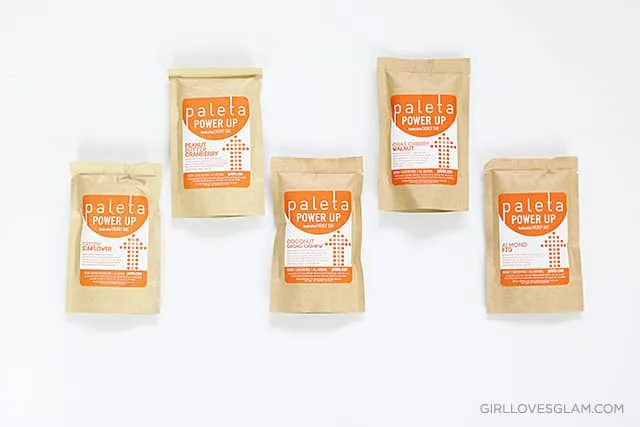 Paleta offers Power Up Energy Bars and Nuts. These have all tasted delicious and have really helped me curb my cravings for sugar. My favorite Power Up Energy Bar has been the Coconut Cacao Cashew. It was SO good and really helped me curb my "need" for an Almond Joy.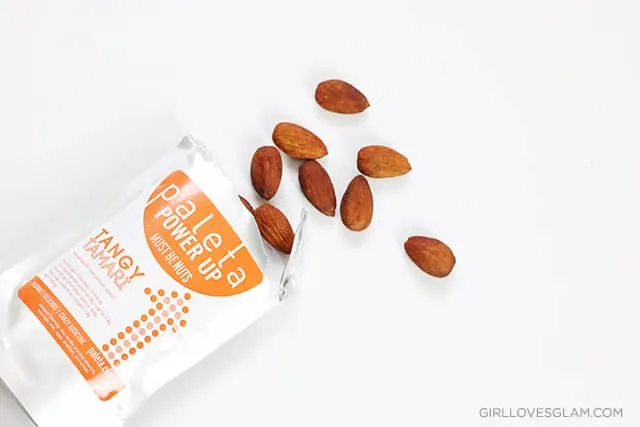 The variety of Paleta Power Up Nuts has definitely been a lifesaver too. I like to keep these in my car, purse, gym bag, and pretty much anywhere that I think I might have a craving for sugar. I haven't tried a flavor that I haven't liked yet. They have all been tasty and filling.
While I know that I am bound to have plenty of setbacks, I like to sit at the end of each day and think about the accomplishments that I have had that day. Although being able to say that they didn't eat any candy one day might not be a big accomplishment to some people, it is HUGE for me. Little by little, I will be able to overcome my sugar addiction. Do I want to be completely sugar free? No. I honestly wouldn't want to be in a world where I am not allowed to ever have cinnamon bears again. However, I also don't want to live in a world where I am being controlled by the thoughts of when I am getting my next "fix". It is a fine line for me. For now, I am celebrating the little things and setting small goals for myself in order to work towards my goal of being free of this path I have been on for so long.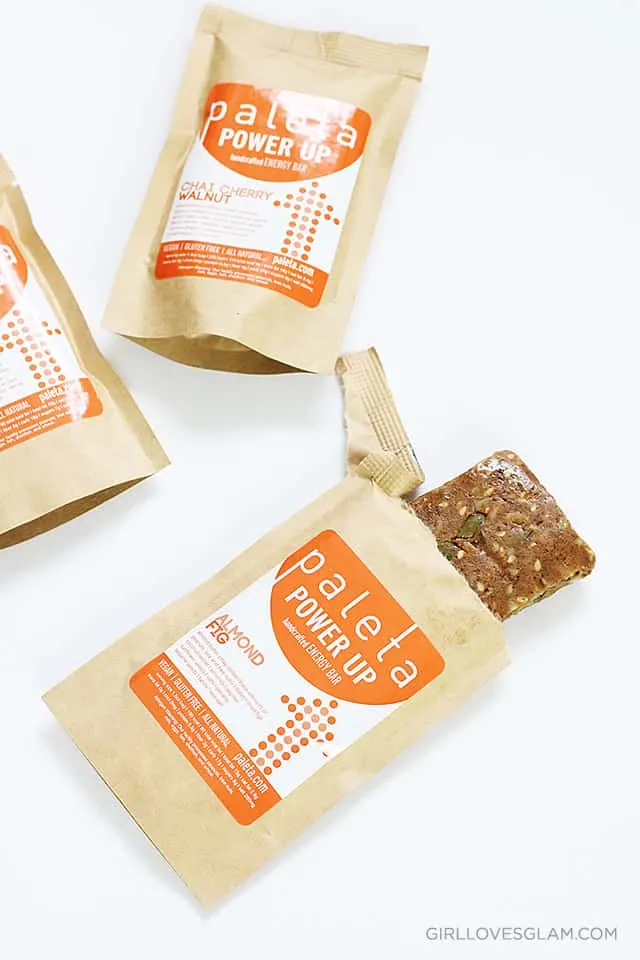 If you are interested in trying out the Paleta Juice Detox, their mind and body cleanses, or their Power Up Energy Snacks, you are in luck because they are delivered nationwide! They offer a meal delivery service that is currently only available in California, Nevada, and Arizona so if you live in one of those states, you are going to have to let me know how it is! Paleta is offering my readers a special 20% off your purchase when you use the promo code GIRLLOVESGLAM20 from www.paleta.com. Let me know if you get any of their products and how you like them!
If you are willing to share, I would also love to hear your stories of overcoming sugar (or any food) addiction and any tips you may have!