I can't believe that my last bath bomb recipe of my monthly bath bombs is here! I hope you have enjoyed using the recipes all year long. December's bath bomb recipe is a hot wassail bath bomb! There aren't many things that make me feel more cozy during the winter, than hot wassail. These bath bombs make you feel like you are taking a hot bath in that same, familiar, cozy scent!
I will be giving away a whole bunch of bath bombs at the end of this post as Day 5 in the 12 Days of Holiday Giveaways. The winner will be able to either use them all year long, or give them as gifts! Bath bombs really are such a fun gift to give. Scroll to the bottom of this post to enter that giveaway!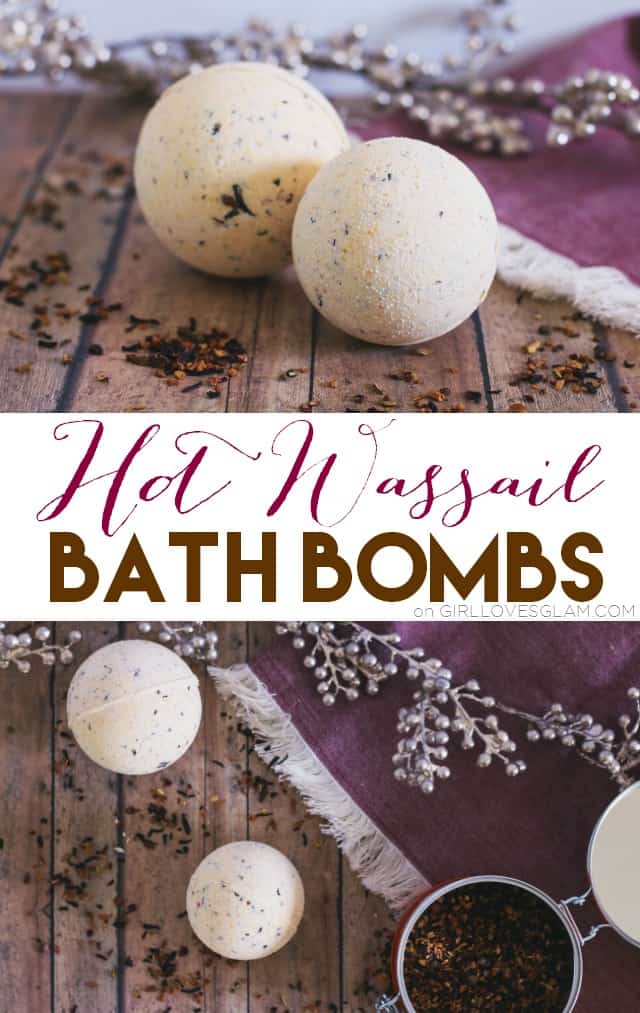 To make your own, you need…
(affiliate links included)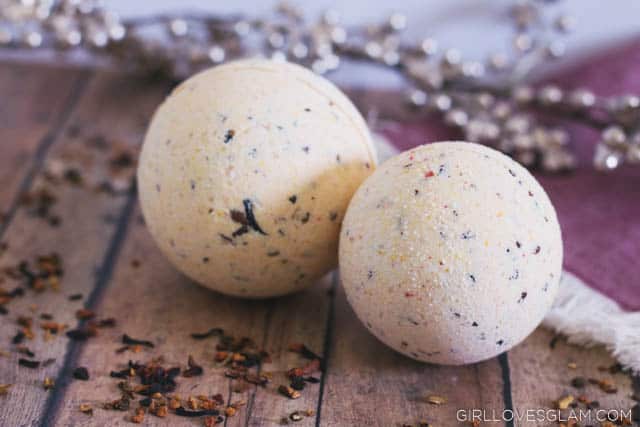 1 cup baking soda
1/2 cup citric acid
Here is a great deal on a bundle with baking soda and citric acid together!
1/2 cup corn starch
3 Tbsp. Epsom salt
1 Tbsp. coconut oil
Witch hazel and a spray bottle for it to go in
Apple Cinnamon Tea
Food coloring
Bath bomb molds or Christmas ornament balls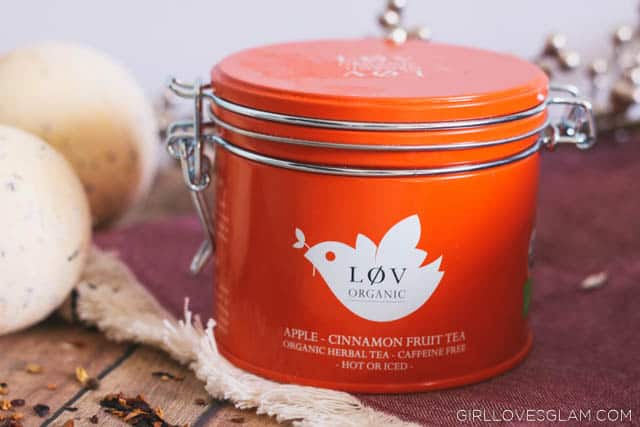 Mix together all of your dry ingredients into two bowls. Add coconut oil and mix it all together until it is evenly dispersed.
Add about 1 tablespoon of tea to the mixture. You can also add food coloring if you want the bath bombs to be a color, but it isn't necessary.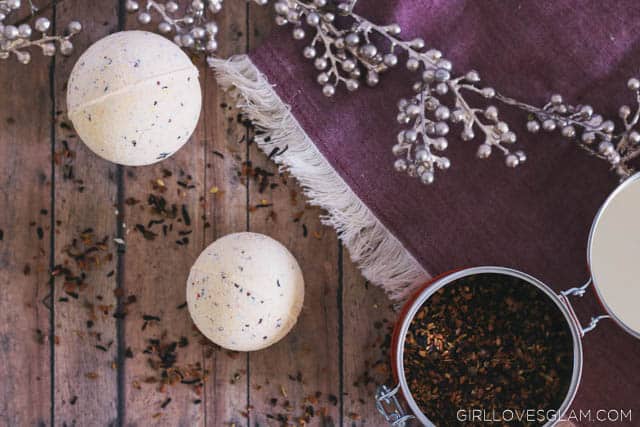 Spray witch hazel into the mixture, 5 sprays at a time, and mix it together. Continue doing this until the mixture can be balled into your fist and sticks together, without being too wet. If your mixture gets too wet, it will start to react and will expand.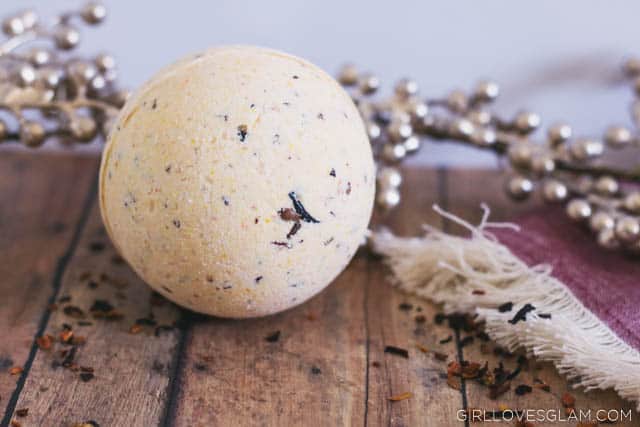 Put the mixture into the molds and press them down so they are packed into the molds tightly. Put them in the freezer for an hour to set or let them dry over night. Carefully pop them out of the molds and enjoy! These are perfect to give as gifts or to just enjoy on your own on a cold winter day!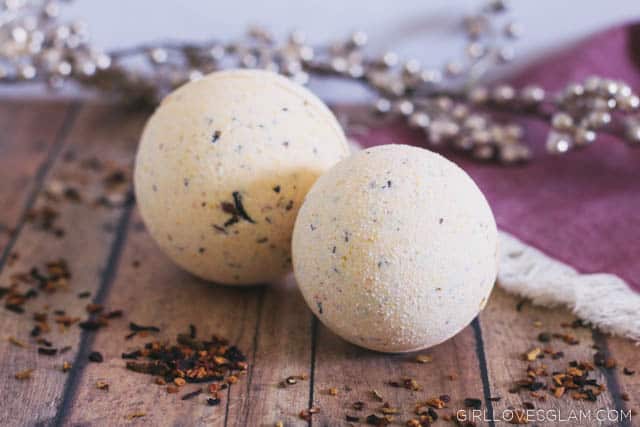 Okay, now for the fun part… GIVEAWAY TIME!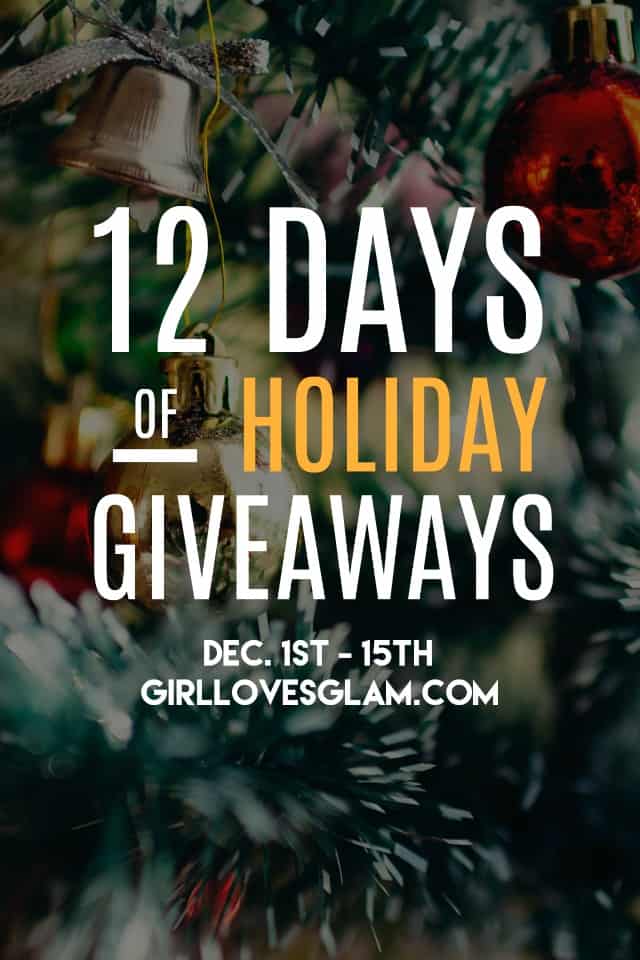 I am giving one lucky winner bath bombs to use all year long! I will be giving you 15 bath bombs to enjoy all year! It will be a variety of the bath bombs I have shared all year!
Use the Rafflecopter widget below to enter! I can't wait for one of you to win! Good luck!