When we moved in September, we had promised Harper that she could go to preschool when we lived at our new house. She was so excited! During one of Dave's interviews, we went and toured two preschools that we were considering. Unfortunately, neither of them worked out because of price and distance from our house. Every other preschool was already full. We came way too late in the game and I was left with a devastated three year old who just wanted to go to preschool.
We already were doing a few little things at home to help her learn some of the things she would learn in preschool, but I knew that I needed to have more structure than that since she wouldn't be getting traditional preschool right away. I had no plans of home schooling and I wouldn't even call what we have been doing "home school". We have just simply added "preschool activity" to her chore chart so that we are all held accountable for getting in some sort of preschool activity each day. I have seen her develop a lot overtime and I am so glad that I didn't put off the learning until she could go to traditional preschool. She will be going to preschool this Fall and she will be very prepared to learn even more.
I just wanted to share a few home preschool ideas so that if you are in the same boat as me and just want to make sure your child is getting some education at home, you can use these ideas!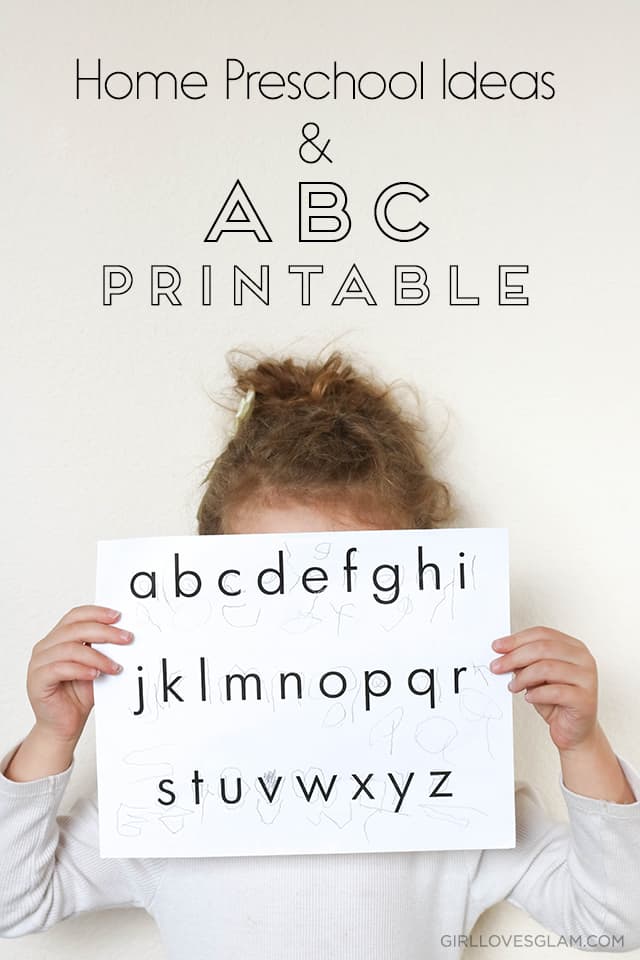 [Read more…]